London needs no introduction, but in order to find the absolute most interesting places to enjoy a cocktail or a pairing this summer, we've put together a list of the top ten places for our Drink Me readers to drink outdoors and enjoy that very temporary English sunshine.
Alfresco Drinking & Dining in London
Applebee's Fish Southbank Pop-Up
Bringing the British seaside to Southbank
With views overlooking the River Thames, a dedicated champagne & oyster bar, games sandpit, craft beer & cocktails on tap, entertainment from some of the best buskers in London and some of the finest Fish & Chips in the capital, Applebee's Fish from Borough Market has pitched up on the Southbank for a four-month pop-up this summer. Evoking childhood memories of summer days spent at the seaside, the pop-up is located a stone's throw away from the Southbank Centre's iconic Royal Festival Hall, with fantastic views of Westminster and the London Eye. 
Applebee's Fish will be serving up seaside favourites such as fish & chips, using sustainably sourced cod fillet deep-fried with an extremely light and crispy harbour beer batter; panko prawns on a cucumber, coriander and mint salad finished with homemade kimchi mayonnaise. Smaller bites come in the form of seabass ceviche and tuna & salmon tartare and of course the fan favourite chip butty.
Rock oysters form the backbone of the menu, available to buy by size and drinks will range from Champagne to cocktails on tap, and craft beers to wine.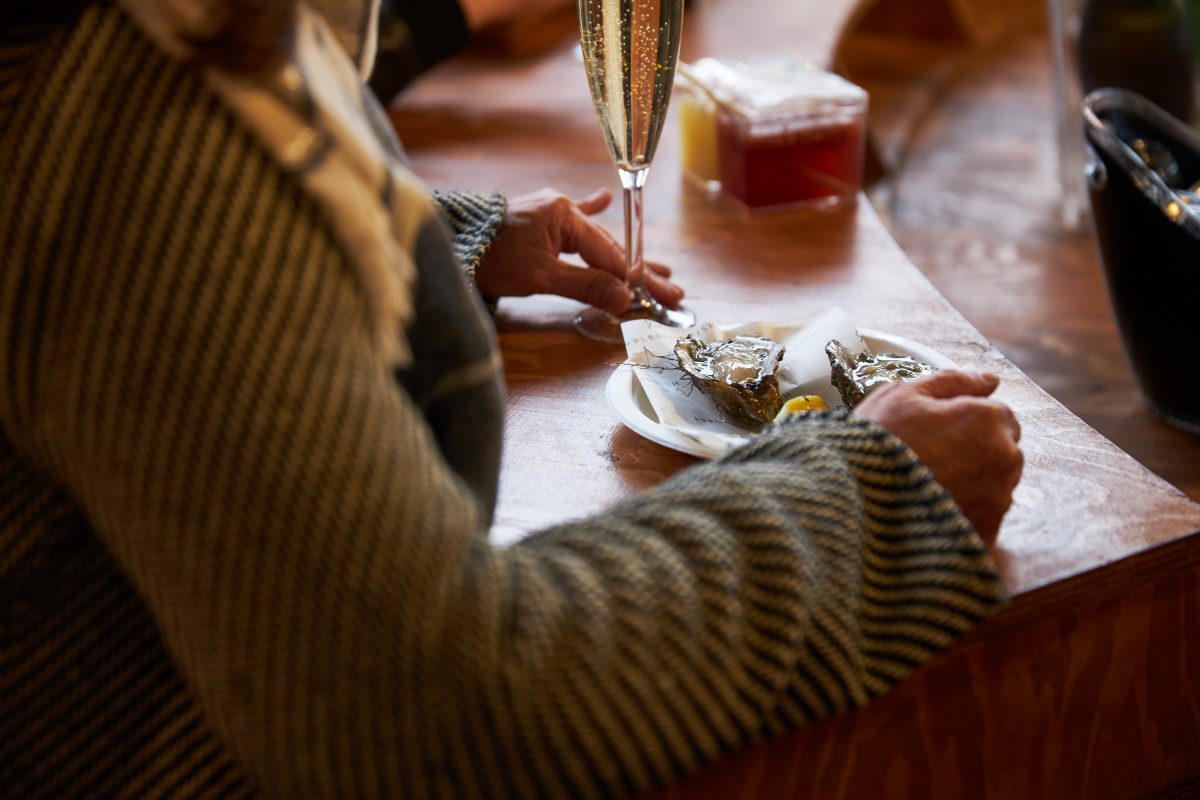 Applebee's Fish Southbank | Queens Walk | London SE1 8XX
www.applebeesfish.com/southbank | @applebeesfish_ 
Under the Hungerford bridge between the Underbelly Festival and Wagamama
Accessible via Waterloo or Embankment underground station
Aster Launches Lillet Seafood & Spritz Terrace
Aster has launched its chic Seafood & Spritz Terrace, together with Lillet aperitif for the summer. The European Grand Café has curated a refreshing, al fresco spritz menu for July and August using Lillet's three classic flavours, accompanied by fresh, meaty prawns and salty Colchester Rock oysters from the brand new seafood bar. Located in the heart of Victoria, the terrace emanates long summer days and Mediterranean vibes. The space transports guests to the French Riviera while simultaneously encompassing the intimate, small village atmosphere of Podensac; south of Bordeaux and home to Lillet. 
By night, the energetic ground floor deli transforms into a shellfish station, from which an array of ocean delights are served. Lounge in striped deck chairs, surrounded by fruit-filled shrubs and sip on smooth concoctions such as Le Promenade 150, a combination of Lillet Blanc, tropical pink grapefruit and sparkling wine; the lively Spritz Du Soleil, which comprises Lillet Rosé and sweet elderflower cordial & tonic; and La Valise Rouge, made using Lillet Rouge, dry sherry, delicately bitter Suze and piquant Tabasco.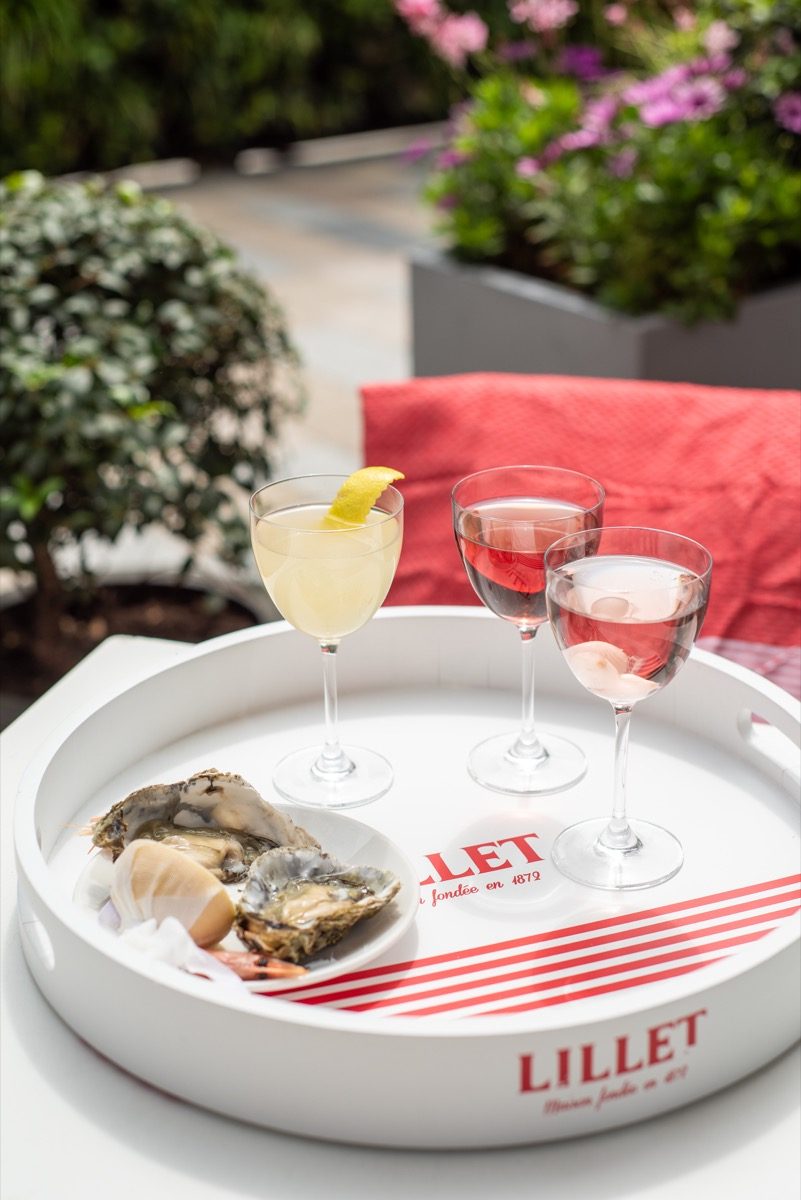 Every weekday, between the happy hours of 4 and 6pm, Aster offers £1.50 oysters with a £7.50 spritz; an irresistible post-work or pre-theatre treat. The Lillet Seafood & Spritz Terrace runs until the end of August and is ideal for long summer evenings. 
Lillet Terrace: July – 31st August 2019
Happy Hour: Monday to Friday, 4 – 6pm
Aster | 150 Victoria Street | London SW1E 5LB
www.aster-restaurant.com | @astervictoria  
COYA's New Pisco & Taco Hour On Angel Court
COYA Angel Court has launched a Pisco and Taco Hour on its exclusive and sun-dappled terrace. Every Monday to Friday from 4pm until 6pm throughout July and August, COYA will welcome guests with Peruvian cocktails paired with their delicious tacos of the day.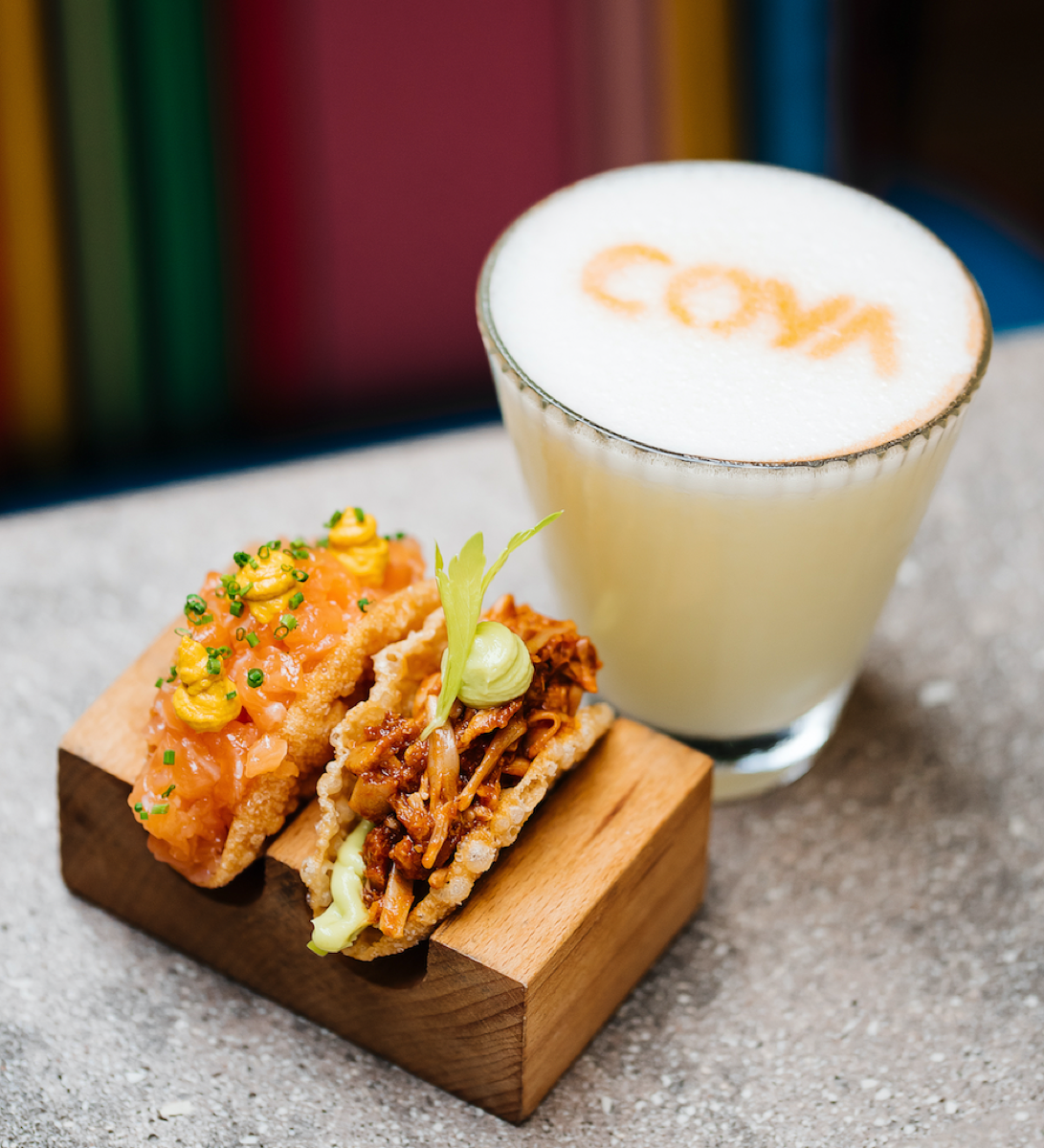 To tie in with their elegant and colourful Pisco Bar and Lounge, the terrace will be open for guests to unwind from The City and catch the evenings rays with a choice of either COYA's signature Pisco Sour (regular or infused with a range of flavours such as Peach, Rosemary & Chilly and Orange & Cinnamon) Chilcano, the traditional Peruvian cocktail with a selection of their salmon and jackfruit tacos. 
Pisco Sour or Chilcano with Tacos of the Day (2 pieces) for £15
COYA Angel Court | 31-33 Throgmorton Street | London EC2N 2AT
www.coyarestaurant.com | @coyaangelcourt
New Street Warehouse Summer Terraces
New Street Warehouse have launched two new terraces, The Backyard BBQ Garden and Chippy in the City. The terraces will be open until September with various residencies taking place throughout the summer, starting off with esteemed street food stall, STAKEHaus.
Chippy in the City | Fish Market
Celebrating one of life's simple, great pleasures; Fish Market terrace will bring seaside classics to the City of London. Guests can relax and forget the hectic atmosphere as they relive their seaside memories whilst tucking into a choice of beer or curry battered haddock with chips; Original or curried scampi or delicious devilled whitebait. Mushy peas and pickled Clarence Court Eggs will also be available on the menu.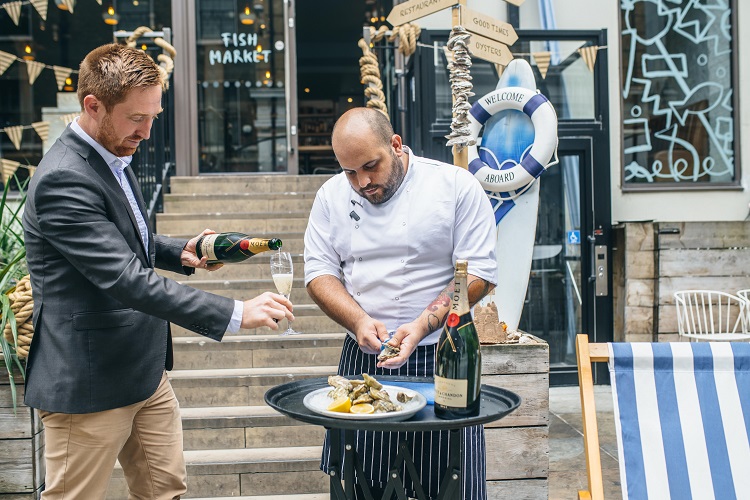 The Backyard BBQ Garden Terrace
For the guests who want to experience a real time British summer BBQ, Old Bengal Bar will be serving up The Backyard BBQ Garden Menu with Peroni available throughout the summer months. The BBQ menu will consist of Aberdeen Angus & Hereford beef burger; Suffolk Texel cross lamb shoulder with minted yoghurt and the Buttermilk marinated chicken.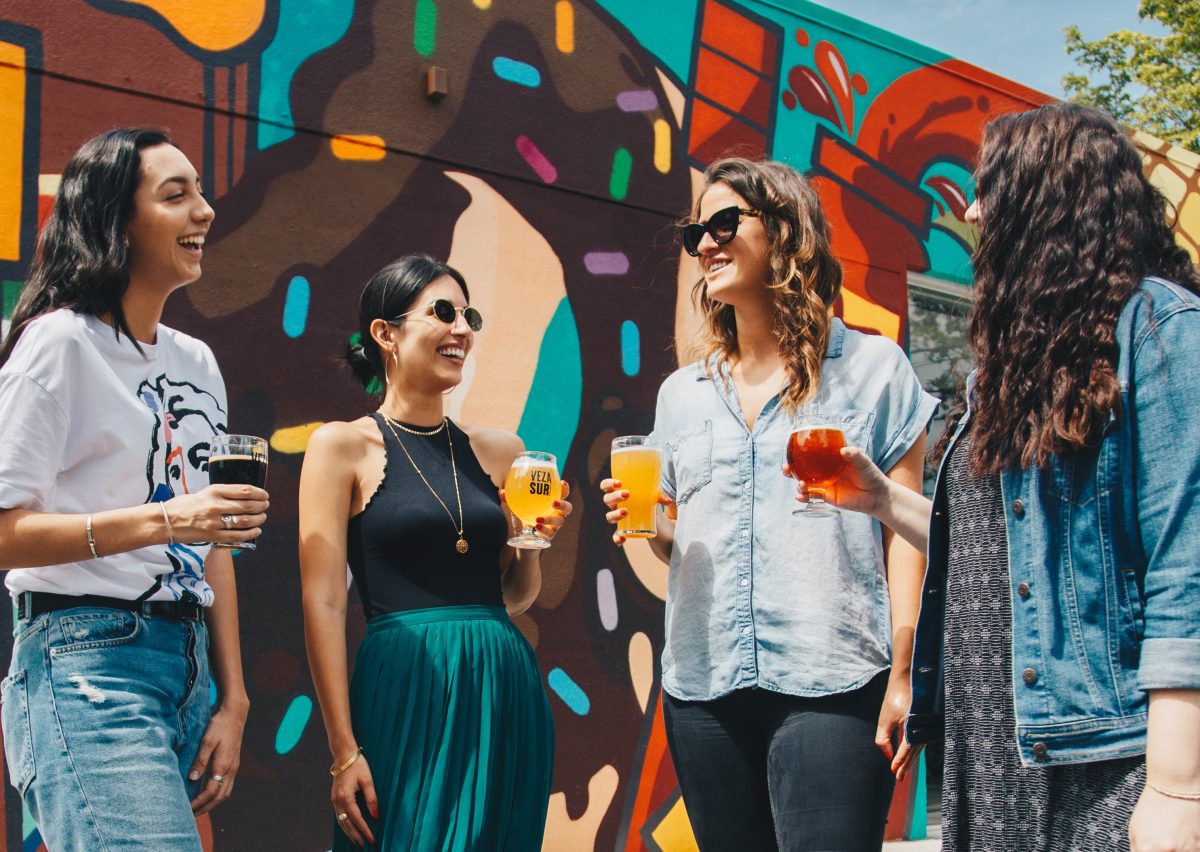 The STAKEhaus residency will also be taking place between July 5th until 19th, which will consist of four options ranging from The New Street Grill Special: Native breed, dry aged tomahawk steak with truffle chips; The Classic One: Hanger steak with the option between hand cut rosemary chips or sweet potato fries and The Green: Hanger steak served with baby kale and parmesan salad. A Caprese salad kebab with hazelnut pesto will also be available as a vegetarian option on both menus. 
New Street Warehouse | 16 New Street | London EC2M 4TR
Friday Terrace Vibes at Nine Lives
Every Friday throughout the summer, the Nine Lives team stretch out from the hidden Victorian basement bar to their large, open outside space. Bringing back the traditional street party vibes, guests can relax on the new outside decking whilst sipping on bespoke cocktails as they soak in the British city summer vibes.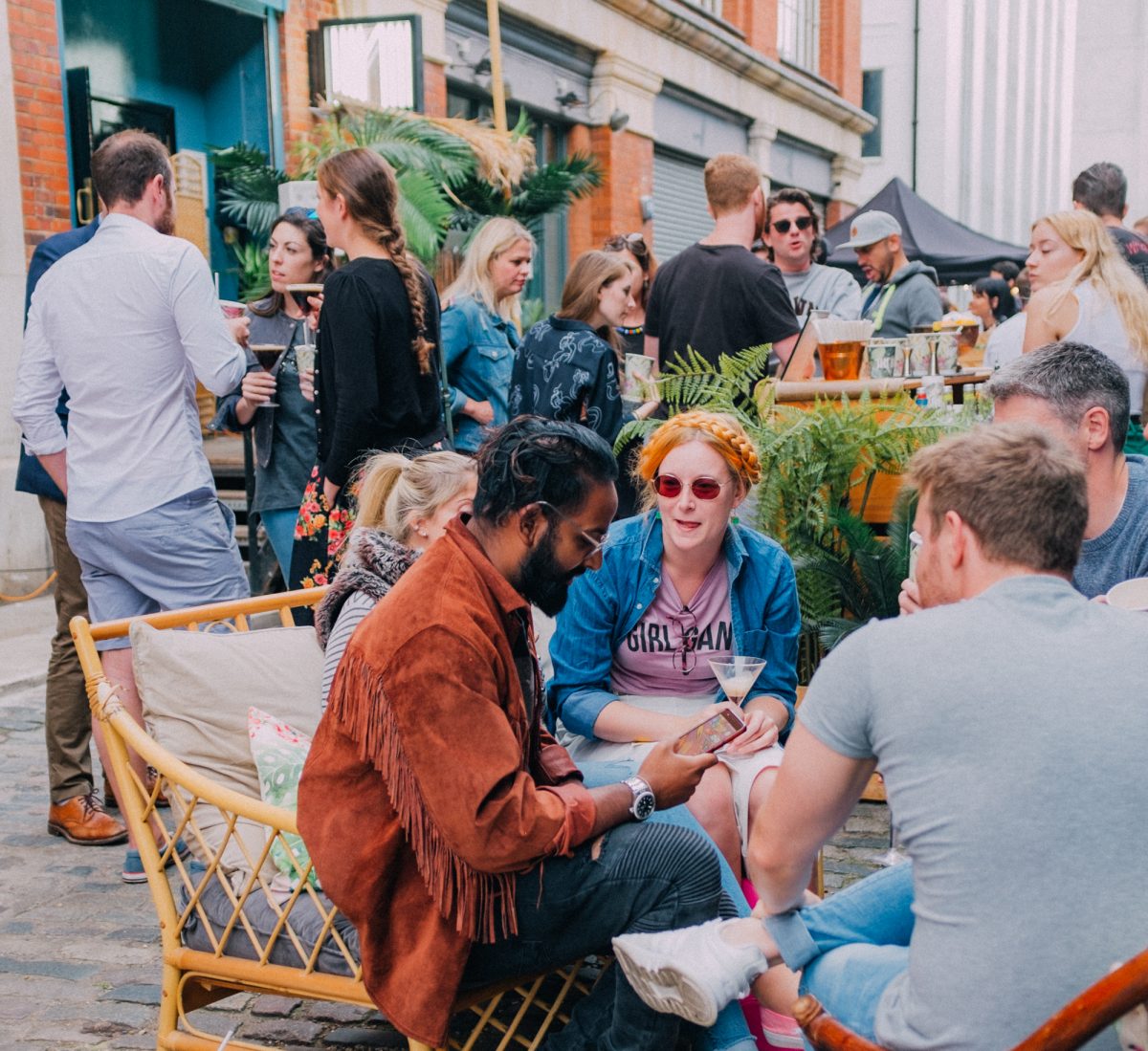 Nine Lives | 8 Holyrood Street | London SE1 2EL
www.ninelivesbar.com | @ninelivesbar
Butlers Wharf Chop House and Nyetimber open The Oyster Shack
Butlers Wharf Chop House, the riverside restaurant, and Nyetimer, the finest English sparkling wine, are collaborating on a special oyster pop-up, The Oyster Shack, to bring Londoners a shuckin' good time this summer. The Oyster Shack, open from 5th June – 31st August, will be housed in the foyer of the restaurant, and will serve two British favourites, oysters and sparkling wine.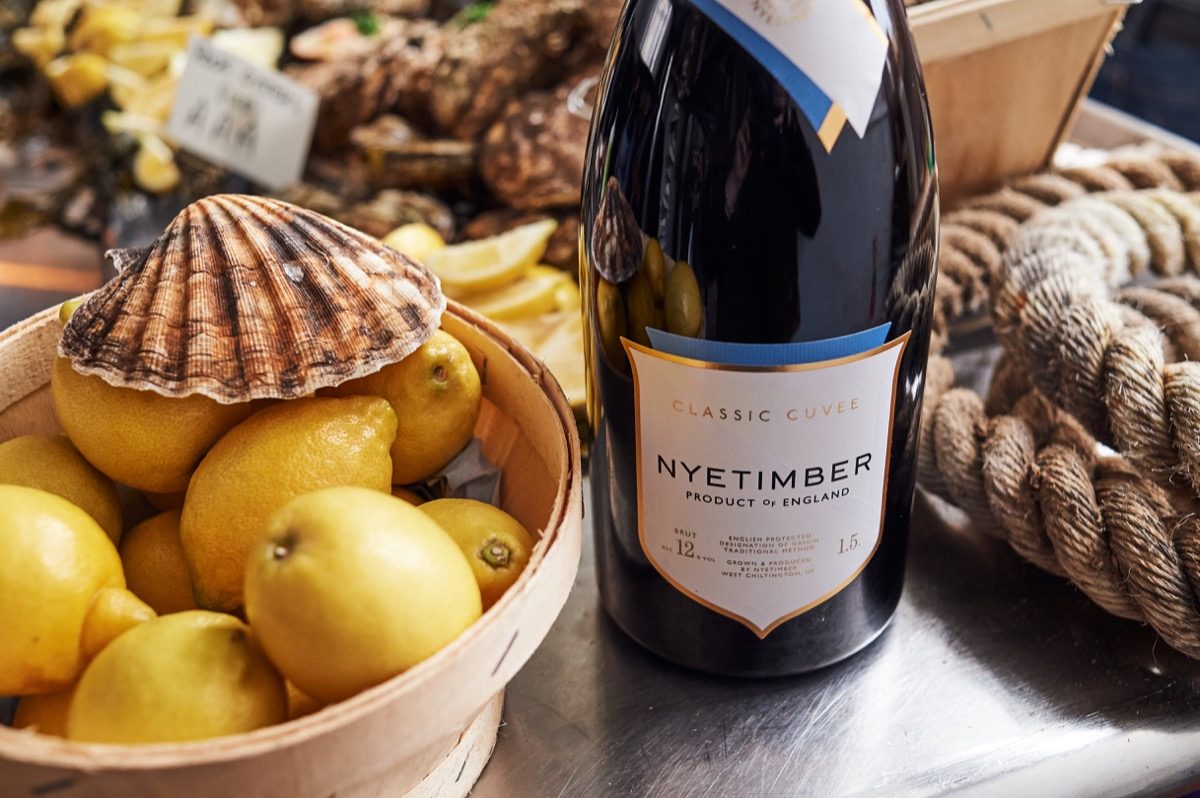 Bringing a taste of the coast to SE1, The Oyster Shack will specialise in the world-famous Colchester Rock Oysters, boasting a meaty and firm texture, with a fresh sweet taste. Nyetimber's high-quality and complex sparkling wine offers notes of fresh apricot and melon, complementing the refreshing oysters perfectly and making an excellent choice for the warm summer weather. 
The Oyster Shack will serve a variety of luxury Nyetimber and seafood packages to guests dining in the restaurant. Alongside the all-day pop-up, guests have the opportunity to attend ticketed masterclasses hosted throughout the residency. Interactive events include a Nyetimber and Oyster tasting workshop, while attendees can also try their hand at an oyster shucking masterclass, taught by the godfathers of the sea, Colchester Oyster Fishery. 
Butlers Wharf Chop House | 36e Shad Thames | London SE1 2YE
www.chophouse-restaurant.co.uk | @butlerswharfchophouse
Plateau St Tropez Terrace With French Riviera Brunch
Plateau, D&D's French-style restaurant in Canary Wharf, has collaborated with Limited Edition M de Minuty Rosé to create a St Tropez garden terrace for the summer. Bringing the South of France to London, Plateau have made a summertime rosé brunch, a special Pink-nic package and a Wimbledon rosé desert.
Plateau's terrace has been transformed, turning the patio into a luxurious, Mediterranean floral-filled haven, decorated in lights, and festooned with plants. Proving the perfect Insta-worthy backdrop, and echoing the pastel pink hue of Minuty Rose, the terrace is a pink oasis covered in plant life and featuring Plateau's newly installed retro poster art wall.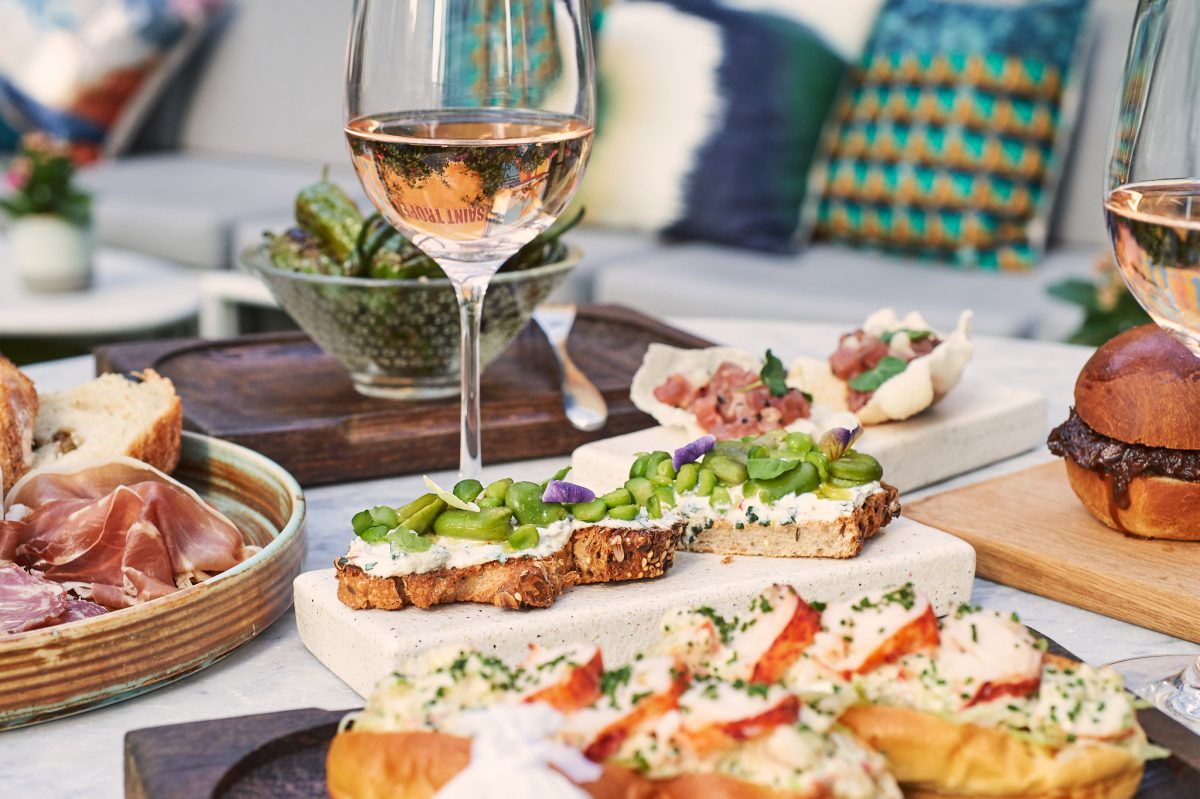 New for 2019, Plateau have put together a Pink-nic package featuring summery dishes along with a bottle of limited edition Minuty Rosé to share. Available throughout the summer months, guests can take advantage of the sunshine-filled days by enjoying the Pink-nic for brunch or lunch on Plateau's terrace or perched at one of the bar tables. The Pink-nic, served all-day, features a mix of savoury and sweet quintessential British bites; Braised beef cheek slider in a brioche bun with horseradish cream; Lobster roll with fine herb mayonnaise and fennel pollen; Yellowfin tuna tartare with lime and sesame and quick snacks such as Padron peppers; Sourdough bruschetta with minted ricotta, peas with broad beans and cocktail sausages with honey & mustard.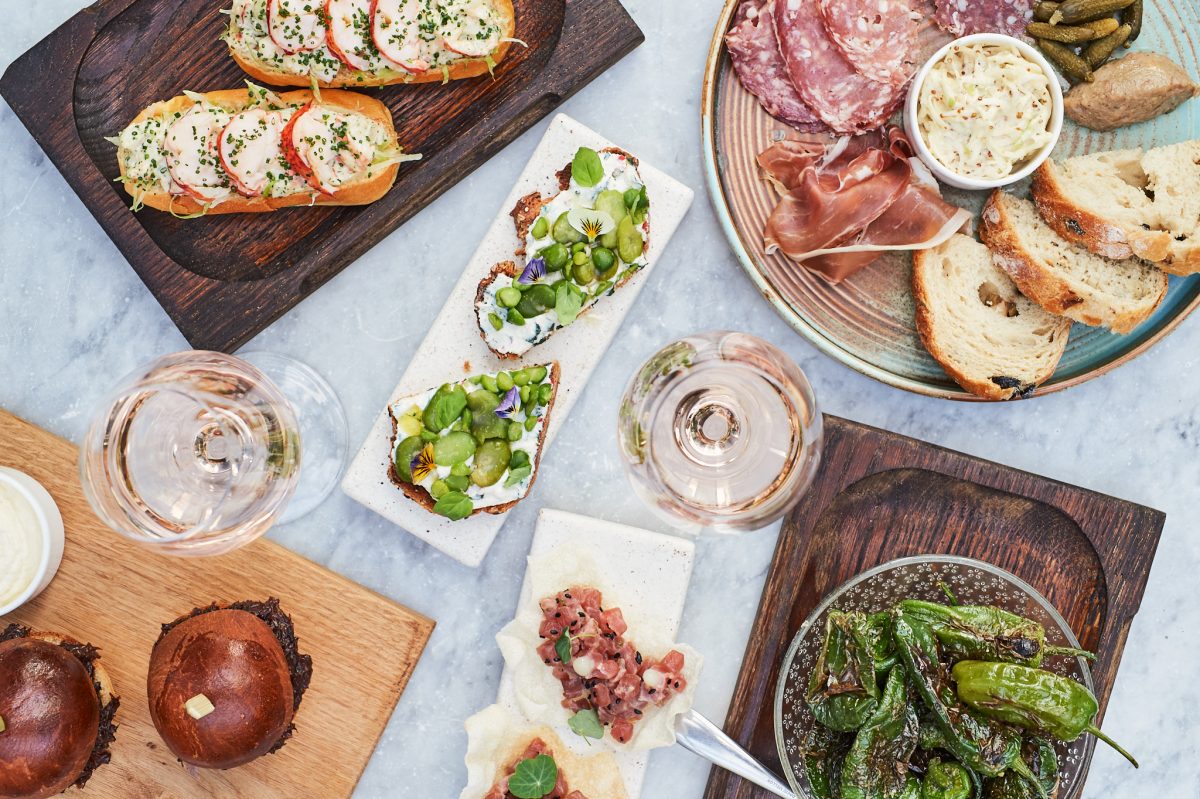 Plateau | 4th Floor | Canada Square | London E14 5ER
www.plateau-restaurant.co.uk | @plateaucanarywharf
Mac & Wild Summer Terrace Opens In The City
This summer, escape to the Highlands without leaving the City as London's favourite Scottish restaurant, Mac & Wild announce the launch of the Mac & Wild Oyster and Whisky Terrace, nestled in the courtyard of Devonshire Square. Offering guests a taste of Scotland, Mac & Wild have teamed up with Glenfiddich to launch the ultimate summer set up. 
Mac & Wild's Oyster and Whisky Terrace is open Monday to Saturday from 12pm – 9pm throughout the summer months.  Serving Solway Firth Cumbrae Oysters from South West Scotland, guests can enjoy fresh oysters paired with a range of Glenfiddich Whisky, as well as Glenfiddich Bloody Mary shots and Hendrick's summer slushies.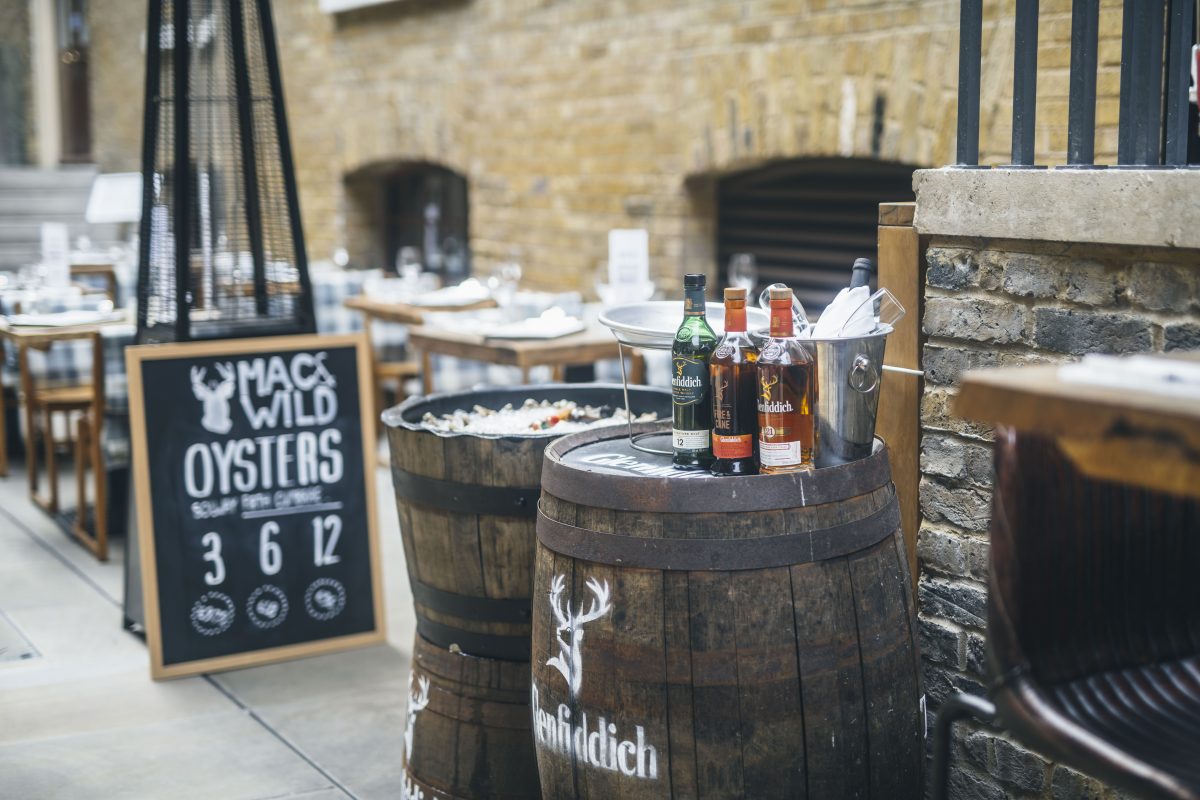 Every Thursday Mac & Wild's co-founder Andy Waugh will host oyster shucking masterclasses from 6pm, offering guests the opportunity to learn how to shuck their own oysters, enjoy 6 oysters during the class all alongside a dram of Glenfiddich 12 year old. 
Guests wishing to dine al fresco can enjoy Mac & Wild's a la carte menu on the terrace, where they can tuck into Mac & Wild's staples such as traditional Haggis pops, Venison Scotch Eggs and Mac & Wild's infamous Veni-Moo burger, served with venison and beef patties.  
Mac & Wild Devonshire Square | 9A Devonshire Square | London EC2M 4YM
www.macandwild.com | @macandwild
Bluebird Café Launches Strawberry Fields Terrace
This summer, Bluebird Café White City presents its Strawberry Fields Terrace, in partnership with world acclaimed, Martin Miller's Gin. From Saturday 1st June, the terrace will be transformed into a summery strawberry haven, reminiscent of strawberry fields themselves and as aromatic and sweet as the fruit. Decorated with bright cascading foliage, the terrace will celebrate the arrival of the nation's hottest and most loved season.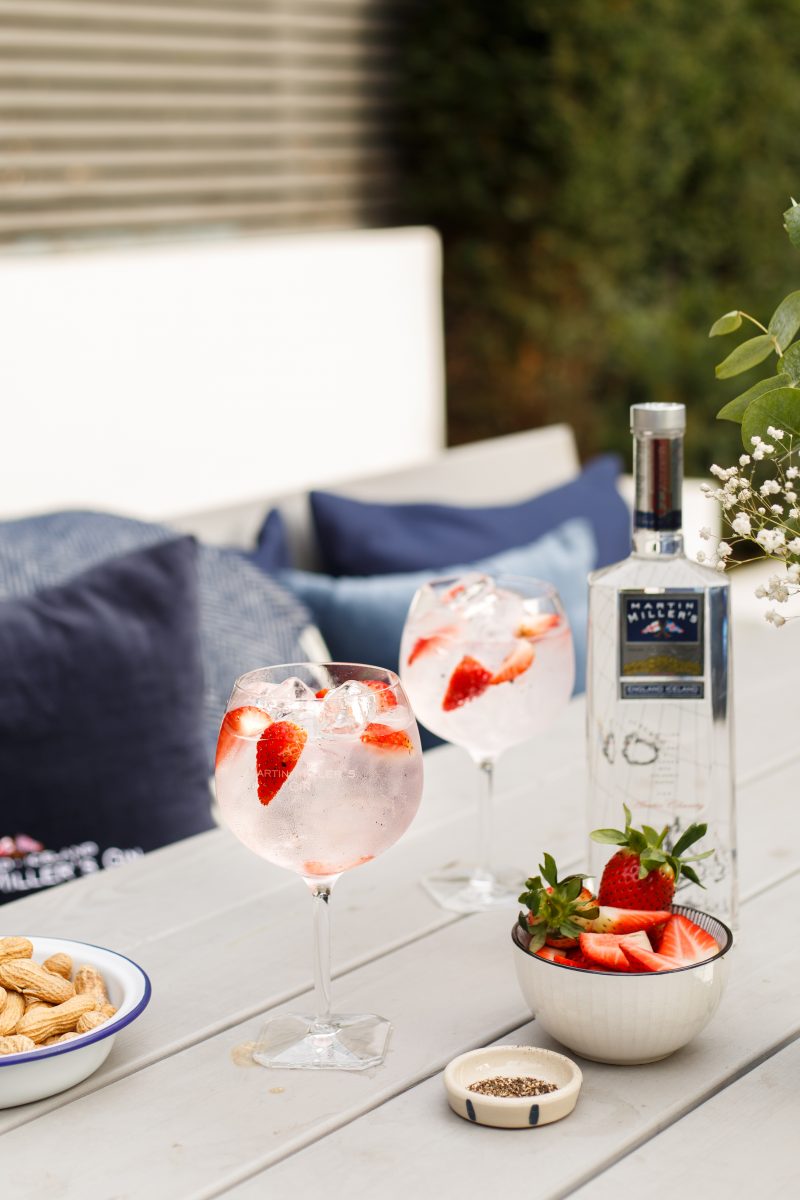 The restaurant is 'painting London town red' with a scarlet-hued floral installation, fabulous garden swing and a menu of specially created Martin Miller's cocktails. Sip on summertime concoctions such as, Strawberry Fields, a simple yet flawless combination of Martin Miller's Gin, Fever-Tree Tonic Water, strawberries and spicy black pepper; the invigorating Icelander, which comprises gin, tonic water, Lillet Blanc, fragrant elderflower cordial and fresh mint; and the Westbourne Mule, made using Martin Miller's 'old school' Westbourne Dry Gin, Fever-Tree Spiced Orange Ginger Ale, Angostura bitters and lime juice.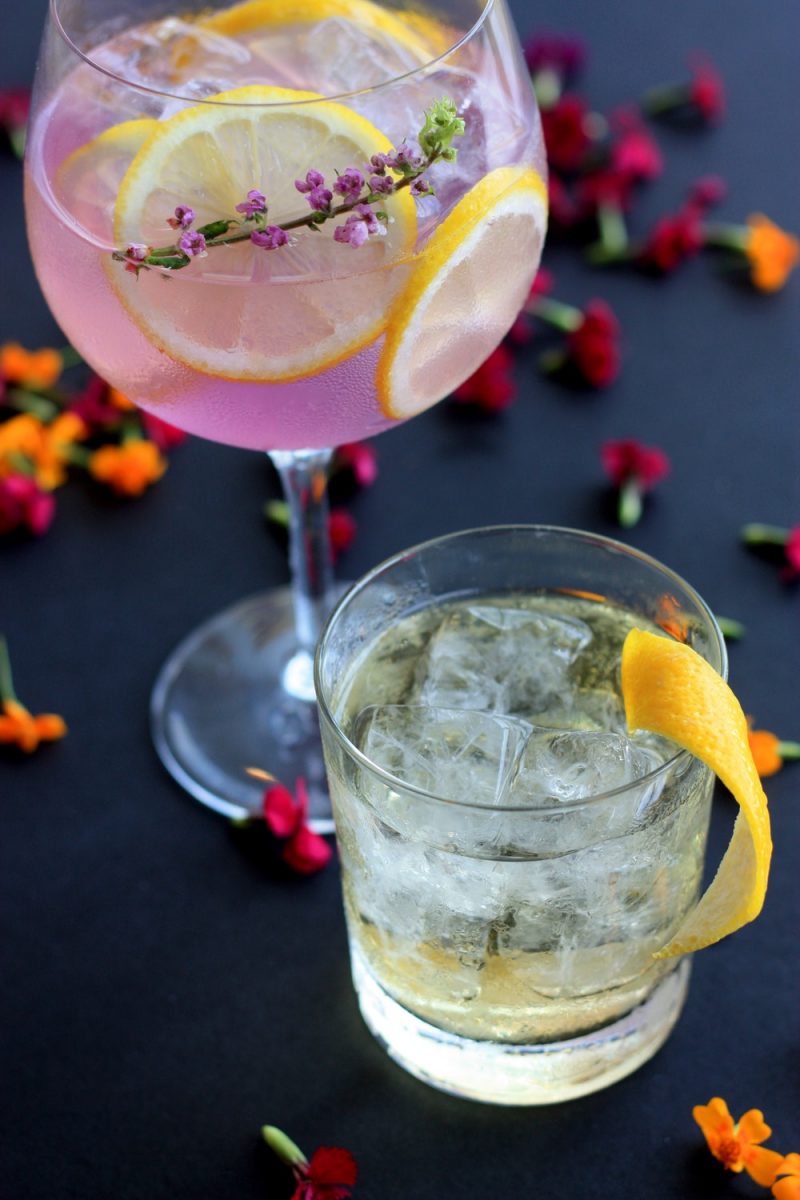 Additionally, the Wimbledon Championships will be shown on a big screen in the Television Centre's famous forecourt, allowing guests to indulge in strawberries, cream, cocktails and tennis; the holy trinity of British summer time. 
Bluebird Café, White City | Television Centre | Wood Lane | White City | London W12 7FR
www.bluebirdcafe.co.uk | @bluebirdcafew12  
Martin Miller's Gin
www.martinmillersgin.com | @martinmillersgin_uk
Le Pont de la Tour Collaborates With Minuty Rosé
French riverside restaurant, Le Pont de la Tour, have collaborated with revered wine brand, Minuty Rosé, to launch their new rosé terrace for the summer season, La Maison du Rosé. Running from May until 31st August, the recently opened terrace is a sun-soaked paradise featuring Minty's prized Rosés, Fruits de Mer platters, unique rosé tastings and seaside influenced weekend rosé brunch menus.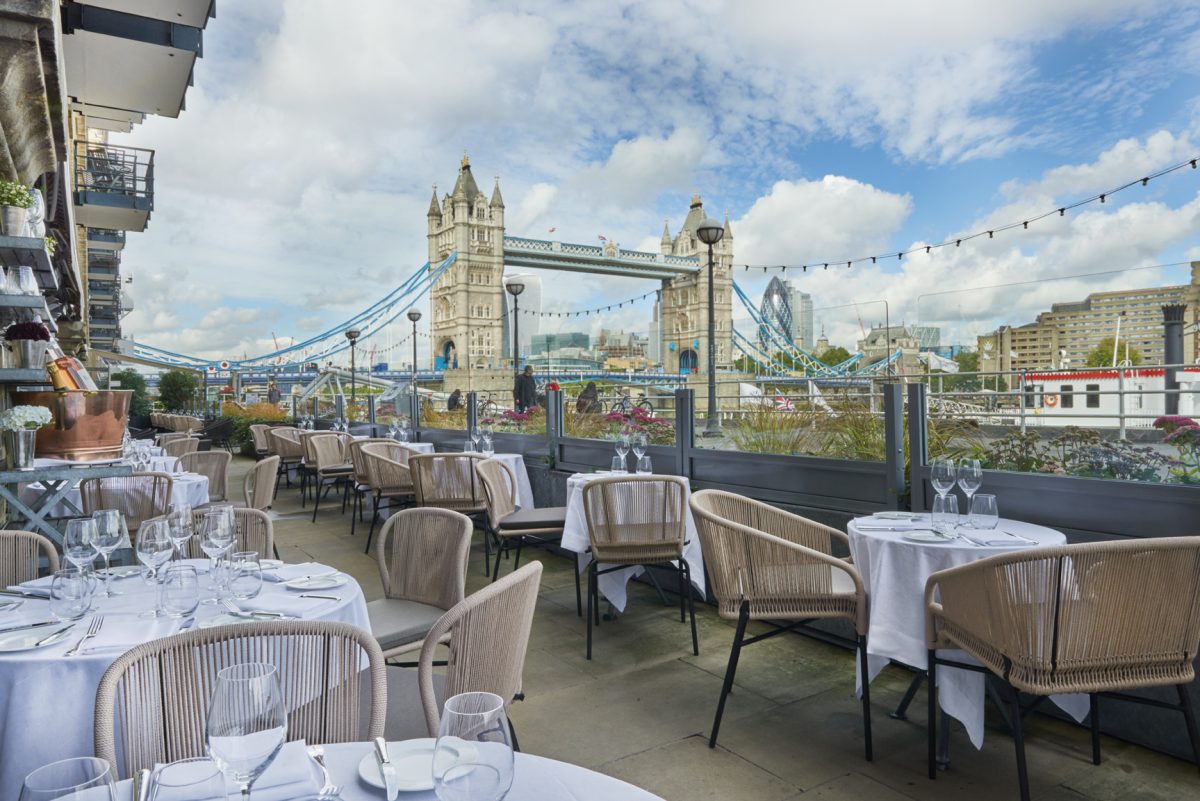 Mirroring Minuty Rosé's pink hue, the terrace is adorned with pastel pink colours, pink florals and Instagrammable decor across the whole outdoor area. Taking inspiration from the extravagant, A-List hotspot Saint Tropez, the terrace has been transformed into a floral sanctuary complete with an outdoor bar, a lavish decorative canopy, and a myriad of blossoms and flowers.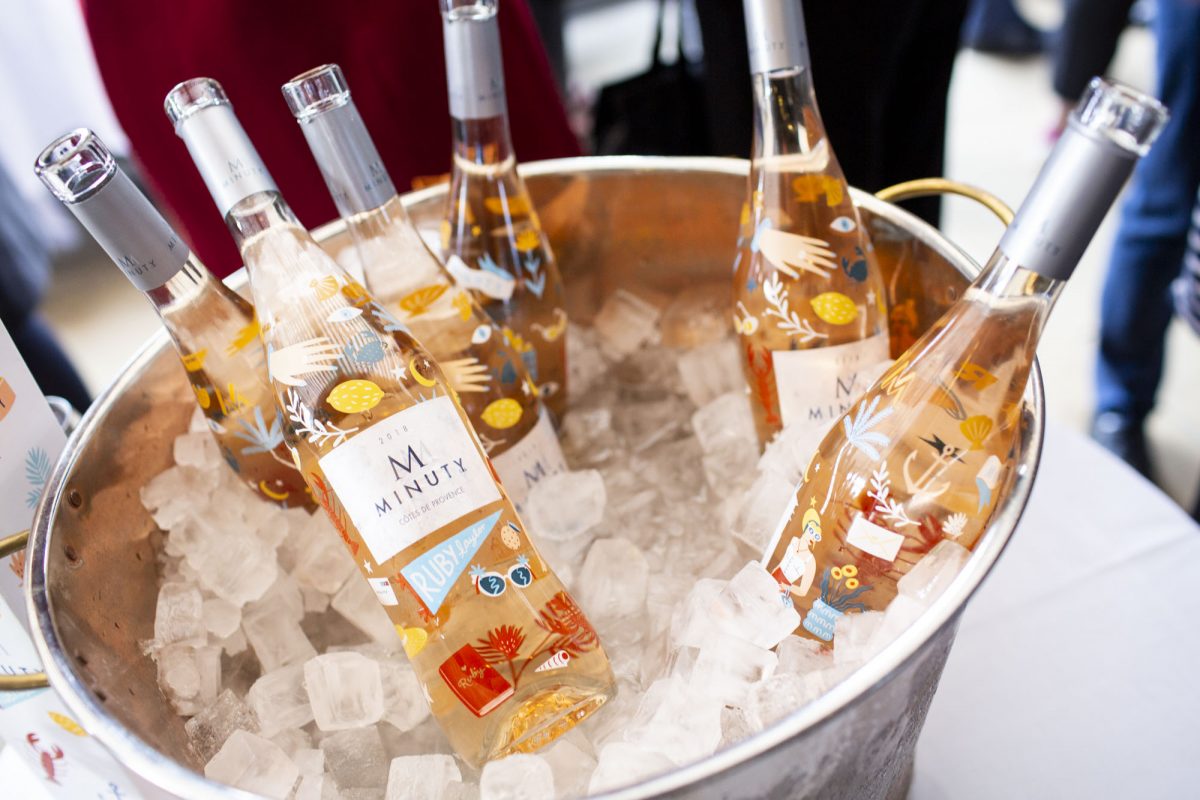 Reflecting the easy-going vibe of the Mediterranean coast, the founding location of Minuty Rosé, La Maison du Rosé is the perfect meeting place for alfresco drinking this summer. Catering for small and large groups, Le Pont de la Tour have created a number of new drink offers including Rosé packages with a glass/bottle of Rosé with fresh-from-the-boat Fruits de Mer platters, and Rosé brunches featuring specially created dishes to compliment Minuty Rosé's crisp and dry notes. 
Le Pont de la Tour | 36D Shad Thames | London SE1 2YEwww.lepontdelatour.co.uk | @lepontdelatourldn