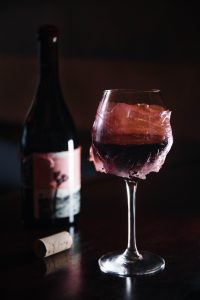 Dave Phinney takes it personally. "8 Years in the Desert" is by far the most personal project of any I have undertaken," he says. Due to a non-compete situation entered into eight years ago wine pioneer, Phinney was prohibited from creating any new wine with zinfandel, but now the clock has struck eight, and he's back. Although Phinney was well compensated in a highly publicized wine label sale at the time, having his zinfandel-making hands tied must have felt like a lifetime to a creative mind like his.
The drought is now over, and 8 Years in the Desert 2017 a zinfandel with petite sirah and syrah is the newest offering from the winemaking mastermind. It's aged for eight months in French Oak, 30% new. Retailing at $50 and it's already selling out. At the time we published this story, there were around 100 8-bottle first edition collector's cases remaining out of the 3,500 made. They're available at the tasting room in St. Helena.
"This fall will mark my twenty-second harvest in the Napa Valley and the twenty-first for Orin Swift," he says. ""I took a vineyard-first philosophy to 8 Years in the Desert, having learned the power of place. Every decision I made was intentional and served a greater purpose. I walked every vineyard and called every pick."
Phinney created eight mixed-media, handmade labels for his new baby, and starting with the 2017 vintage, he's planning to bottle the next eight in one of these unique labels. "Nothing has been spared on this wine," he asserts. "The tank is empty; everything was left on the field. This is blood, sweat and tears."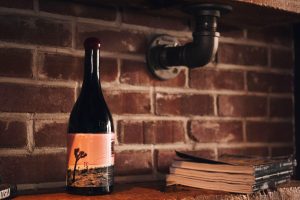 Phinney admits his "goal with the 2017 vintage of 8 Years in the Desert is to get closer and closer to the mastery of Zinfandel. Can I get there? I don't know. But
I'm obsessed."
And obsessed he surely is. "I would argue that Zinfandel may be the most difficult varietal to tame. But when you get it right it rewards you like no other."
Drink Me's sister publication Bonfort's, a B2B online media platform for the alcohol industry, will interview Dave Phinney over the next few days for a more in-depth look at 8 Years in the Desert, and the unlikely inspirational story behind it.