You don't have to check-in to check out the reinvented Royal Lancaster London's Hyde Lobby Bar. No matter the time of day, this cornerstone of the iconic hotel is waiting to serve up delicious sips and treats.
The day starts at 7:30am on weekdays and 9am on weekends with hot cups of Camelia's finest teas and The Borough Coffee Company's rich and sustainable varieties expertly crafted using an artisanal Victoria Arduino press. The morning beverages are paired with plates of homemade Danish pastries and savory Criffins. The bar buzzes with customers popping in and out and with the chatter as people linger to catch up with friends.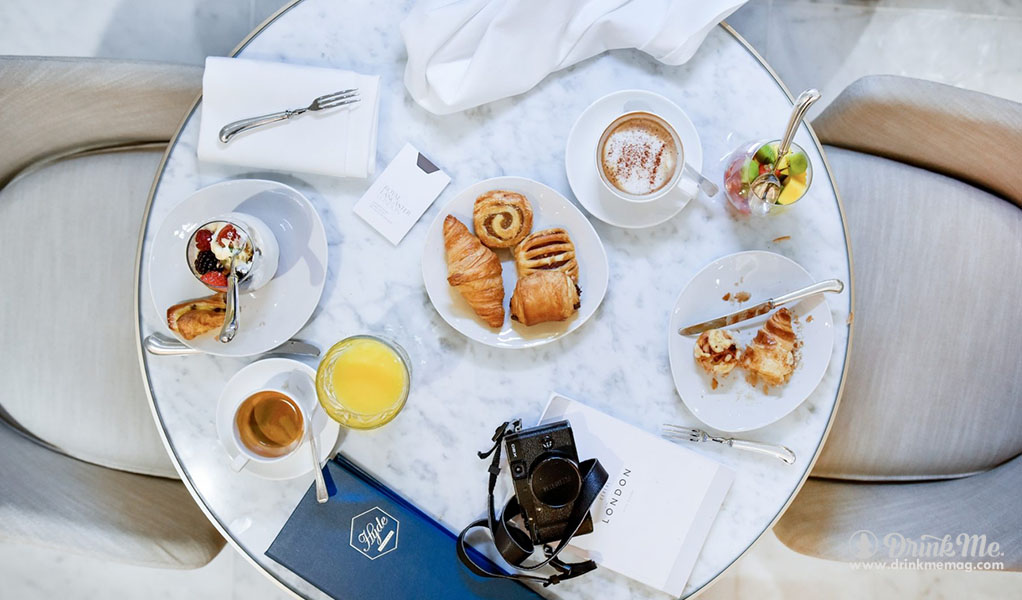 Lunch is a lighter affair with an extensive menu of bubbly champagne and seasonal faire including dishes such as Seared Tuna with avocado topped crispy seaweed or a Foie gras parfait with pear compote served on crispy raisin Melba toast. Cocktail options start at 11:30am and are greeted by those guests looking forward to the layered tastes of the Hyde Lobby Bar's intricately layered classic cocktails and signature offerings such as The Great Gats-bee which features Chivas 18, cherry brandy and honey syrup from the hotel's rooftop hives and The Italian Job which is named for the classic film shot in part outside the lobby and features an electric combination of Beefeater 24 Gin, Martini Rosso, Campari and Aperol.
The Royal Lancaster London Afternoon Tea is a wonderful, sit-down experience, but for those in a rush, the Hyde Lobby Bar offers its tea and treats à la carte. The homemade Macaroons and dressed Buttermilk Scones offer the perfect afternoon pick-me-up, and while the teas and coffees are inviting, there is also the option to get the night started early with the Hyde Lobby Bar's list of ciders and wines.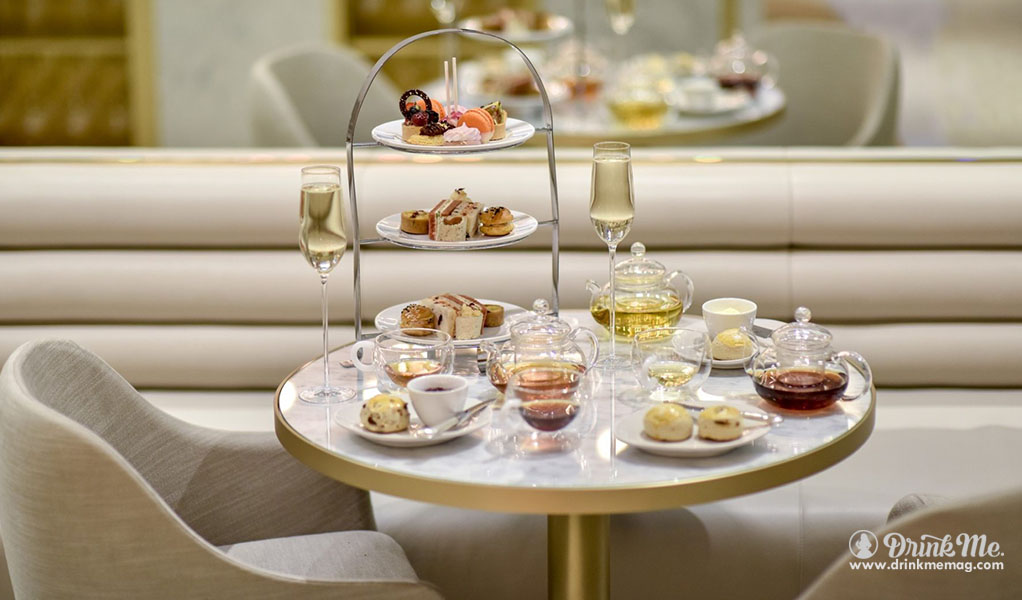 At night, the lights of the bar dim, reflecting seductively off the brass features, softening the white marble tables, relaxing the guests into the evening's activities. Couples whisper in intimate corners. Glasses clink in celebration. Life plays out like on the big screen as people show up "see and be seen." Evening is the perfect time to enjoy a glass of the hotel's own Royal Lancaster Gin on the rocks or in a classic martini as it is the perfect end to a busy day or a great way to start the night.
Whether you are spending the night at the hotel or just popping in for a quick snack, you are always treated like a guest at the Hyde Lobby Bar and invited to sample a taste of the exquisite quality and service that Royal Lancaster London has to offer.