Summer Solstice, which falls on June 21st this year, is the longest day of the year in terms of sunlight and that means an earlier sunrise and a later sunset. This translates into more daylight hours for enjoying some incredible cocktails put-together for you by elite bartenders from around the country.
How much daylight occurs where you live depends on your latitude. The farther north you live, the more hours of daylight you'll get. For Drink Me readers sunshine comes in an incredible cocktail and that's why we've brought you three.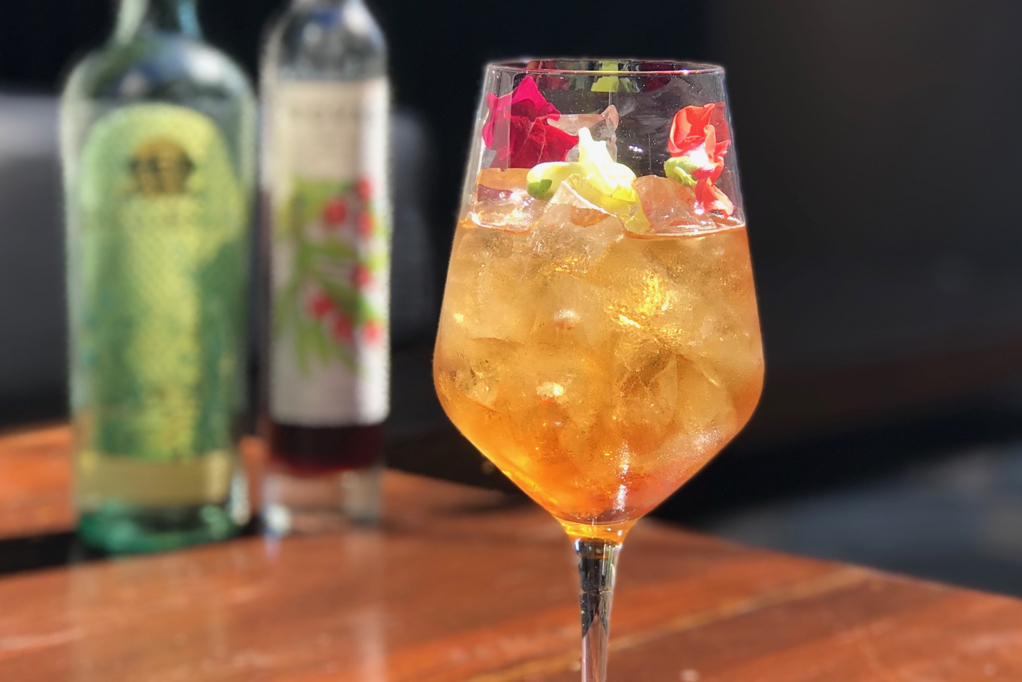 Summer Solstice Spritz
Double Take | Los Angeles
Ingredients:
1.25 oz Jardesca White Aperitif (made in Sonoma)

.75 oz Koval Rosehip Liqueur (made in Chicago)

2 oz prosecco

1 oz soda water
Mix all ingredients in a wine glass filled with ice and garnish with edible flowers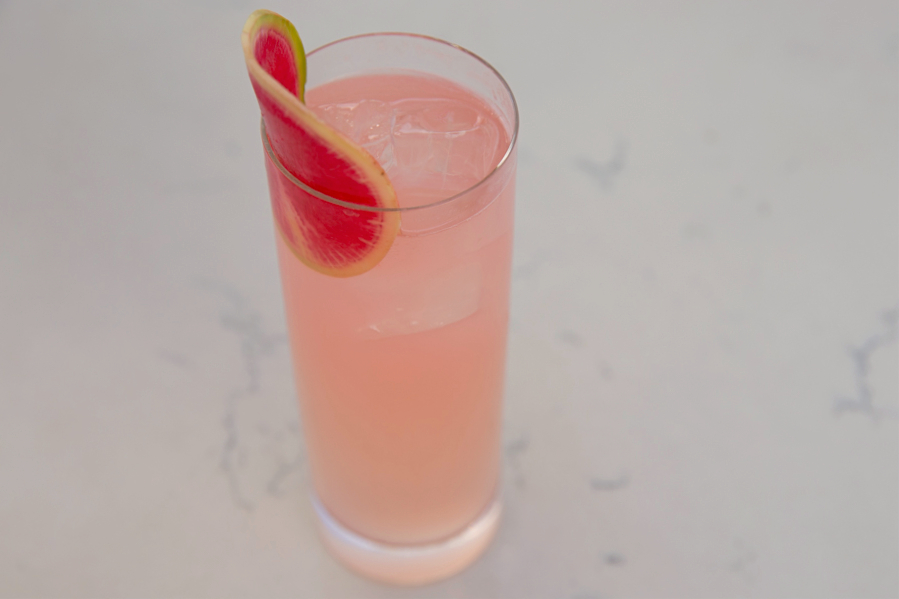 Golden Julep
High Bar at Kimpton the Rowan Palm Springs | Palm Springs
Ingredients:
1.5 oz Maker's Mark bourbon

0.5 oz Pierre Ferrand dry curacao

.75 oz ginger-turmeric agave syrup*

.75 oz lemon juice
Whipped, strained over crushed ice, and garnished with a bundle of fresh mint and a sprinkle of cracked grains of paradise. (Grains of paradise can be substituted with cracked black pepper.)
*To make the ginger-turmeric agave syrup we combine 4oz fresh juiced ginger to 1oz fresh juiced turmeric root, then add 5oz of agave nectar and stir until it has an even consistency.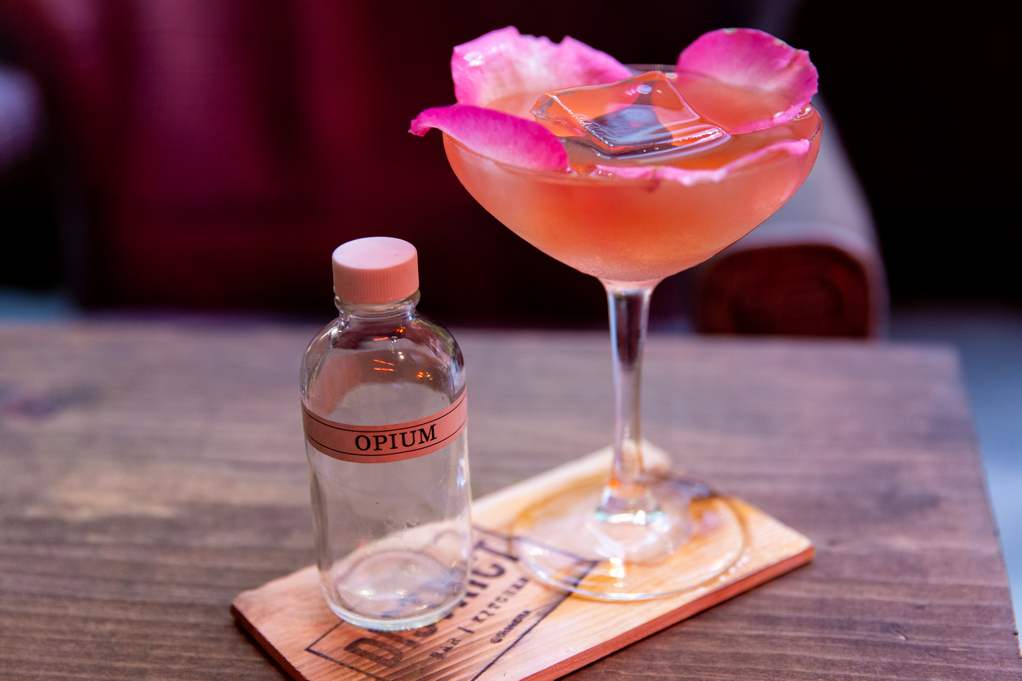 Opium
District | Los Angeles
Ingredients:
1.5 oz. Bombay East Gin

0.75 oz. Giffard Pamplemousse

0.25 oz. Campari

0.75 oz. Lillet Rose

0.5 oz. Lemon Juice

2.5 oz. Prosecco
For Garnish:
Rose petals on clear ice

Spray rose

water mist over ice and glass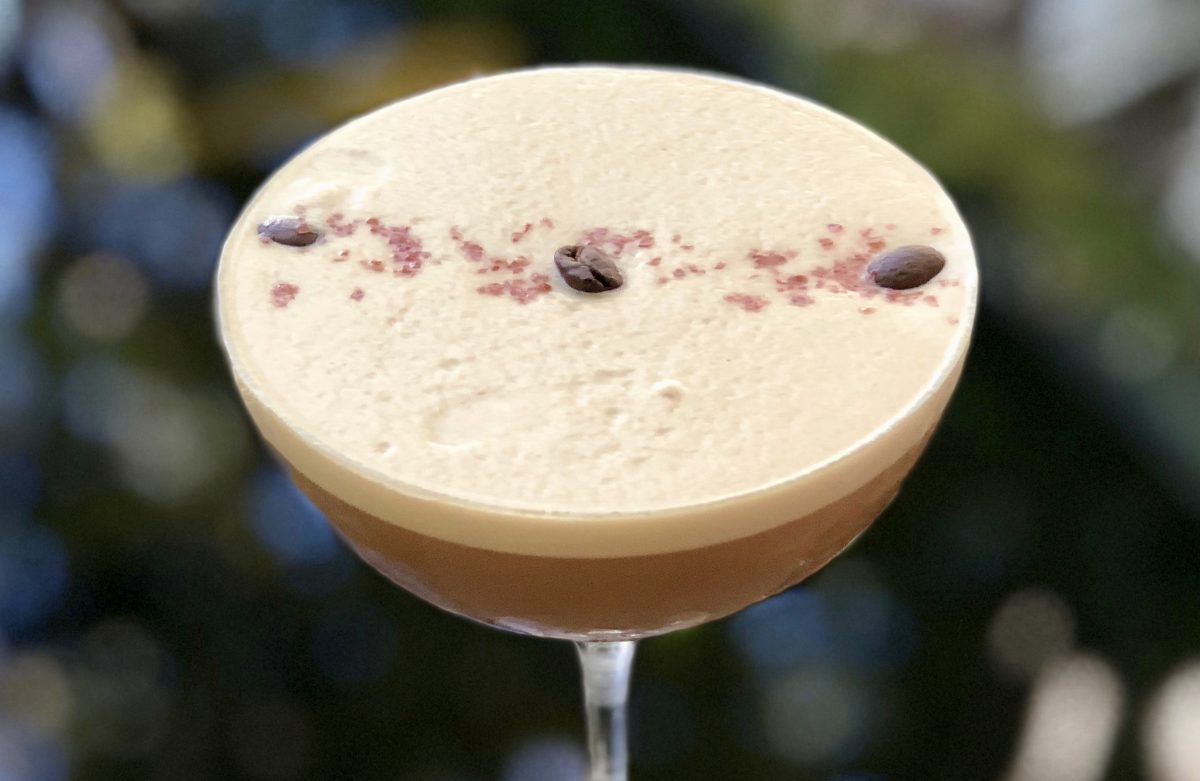 Brooklyn Bond
O Bar at Orange Hill | Orange County, CA
Ingredients:
1 1/4 Sacred Bond Brandy

1/2  Moka Liquor

3/4 Tempus Fugit Cacao

1.5 espresso

9 Angostura

1 oz heavy cream

1/2 simple syrup

Polynesian sea salt

Espresso bean garnish
Process: Pour all ingredients into a shaker with ice and shake well. Strain into a chilled glass. Garnish with a dusting of espresso bean garnish and Polynesian sea salt.