J. Rieger & Co. is a symbol of ingenuity, authenticity, and quality in spirit distillation. Founded in 1887 by Jacob Rieger, an immigrant to Kansas City from Austria-Hungary, and passed to his marketing-savvy son, Alexander, just before Prohibition, innovation was the distillers' lifeblood.
For instance, in 1915 Alexander opened a hotel on prime real estate just so he could paint Rieger's original Monogram label in sight of everyone who arrived at Union Station. It remains a Kansas City landmark. He also boasted the largest mail-order whiskey house in the country with over 250,000 clients, locking in the brand as the go-to spirit label on a national basis.
The original distillery was forced to close in 1919 at the onset of Prohibition. That would have been the end of the story if Alexander's bloodline hadn't eventually led to Andy Rieger who's every bit as savvy as his ancestor.
In 2014, Rieger, along with renowned bartender Ryan Maybee, re-opened J. Rieger & Co.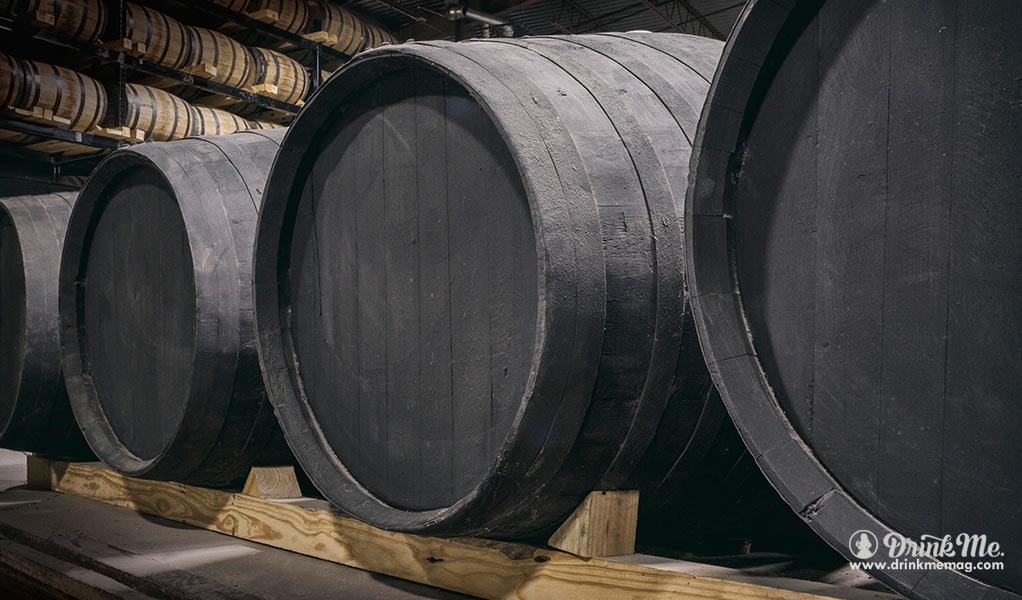 On March 30, J. Rieger & Co. re-released Rieger's Monogram label in a batch of 1000 bottles — carrying the very logo heralded on the Rieger Hotel so many decades ago. What Monogram signifies adds a flavor of its own, but doesn't come close to approaching the tones instilled by the innovative aging techniques Rieger and his team have employed.
They're using a fractional blending system called solera — nearly unheard of in the whiskey business. The process begins with century-old sherry casks, called botas — completely unheard of in the whiskey business.The Rieger team had already been adding Williams & Humbert sherry to their Kansas City Whiskey, so they — and their wide customer base — were familiar with the exquisite flavor profile that sherry lends to whiskey.
Then, as all great innovators do, they asked, what if: What if they aged their whiskey in a very old sherry bota rather than blending it with sherry itself? In order to experiment, they'd need to convince a Spanish sherry producer to sell them some botas.
Doug Frost, Master of Wine and Master Sommelier, explains that sherry was traditionally aged in oak barrels for ease of shipping overseas, so the barrels were readily available for centuries. However, several decades ago, a British anti-fraud law ended this shipping practice in favor of bottling the sherry at the site of production. Since then, botas are a hot commodity, Frost says, because sherry producers need them for their high-end lines.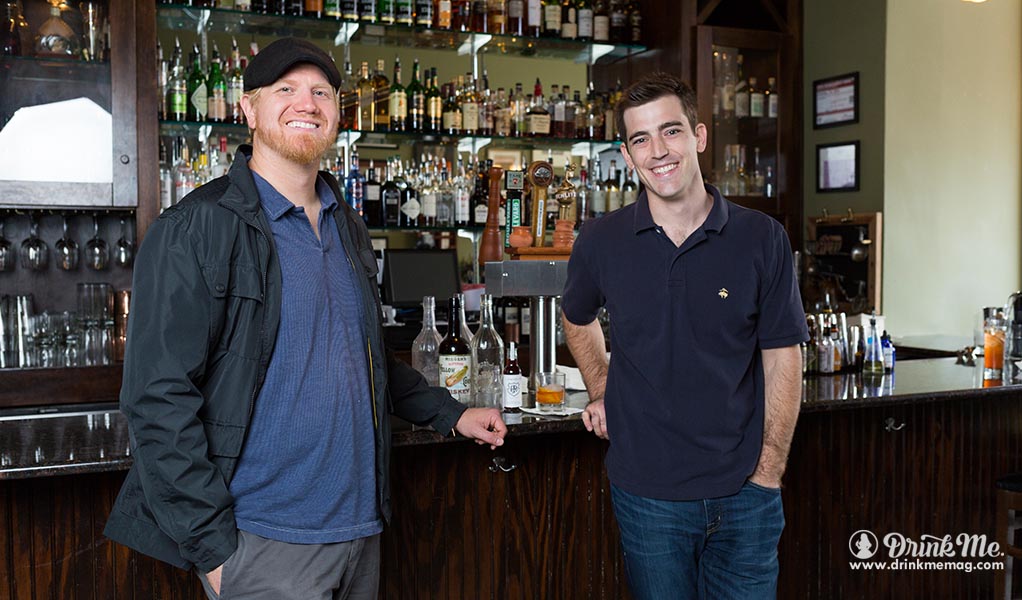 With some help from J. Rieger partner, and Sherry expert Steve Olson, Williams & Humbert, one of the most historic Spanish sherry houses, agreed to send four 500-liter botas to J. Rieger & Co. — the same precious vessels used to produce their rich Oloroso sherry, each about a century-old.
The distillery team filled three of the large, black barrels with an eight-year-old corn whiskey, and the fourth with a 10-year-old rye whiskey in June of 2015. What began as a "theoretical blend" was a working solera by August of that year, meaning that the team was piping out a percentage of the barrels' contents and replacing it with a newer whiskey. The technique ensures a consistency of flavor.
The team found that at 104 proof every element melded. Frost says, "I felt like the 52% was really a sweet spot. It's something about the sherry contribution that makes it seem softer. It doesn't mess with the richness and glycerol content you get from the higher proof spirits; it reinforces that and somehow mitigates a little bit of the heat."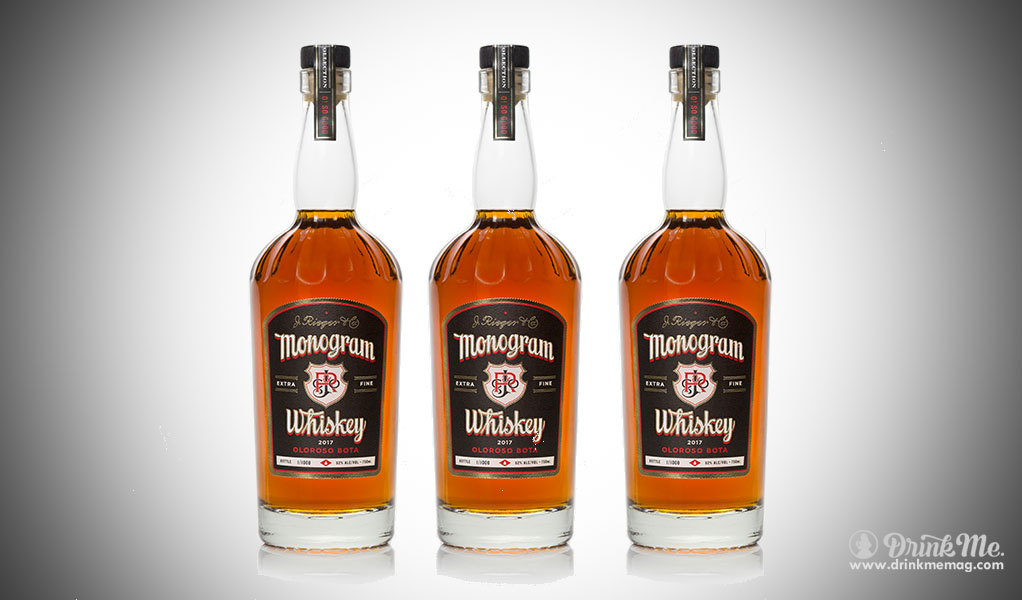 The J. Rieger & Co. product line includes Kansas City Whiskey, Premium Midwestern Vodka and Midwestern Dry Gin, developed in collaboration with former Tanqueray Master Distiller Tom Nichol. Rieger has also debuted innovative products like Left for Dead, a whiskey distilled from a beer wash, and Caffè Amaro, a bittersweet coffee liqueur.
Rieger says the team is playing with some ideas for their 2018 limited Monogram release, but aren't discussing them. As with the 2017 Monogram, he says the next release must be "rare and unique and high quality." If it's not all three, it just won't deserve the label.
________
Anne Kniggendorf is a Kansas City-based freelance writer.  She is a regular contributor to the Kansas City Star and Ink Magazine.  Her work has been published by the Smithsonian, The Saturday Evening Post, Electric Literature, the Los Angeles Review of Books, the Chicago Review of Books, the Glasgow Review of Books, and Bluestem Magazine