Tickets in hand, you stride into that much-anticipated wine tasting event. Dozens of wines, a myriad of exciting flavors, lay before you. A few hours in, you've completely forgotten the specifics of each wine—who carries a pen and paper these days? A gold medal wine here, a double gold there and no way to remember which is which. Next time will be different, you vow.
Spirit of 21 is a new phone app that stylishly records and ranks every bottle. This innovative and interactive social wine application takes enjoying a glass of wine to the next level; its easy-to-use, multiscreen set up records aroma, taste, and personal rating. Other features include a winery-finding geo-locator, a database containing over 7,800 wineries and 85,000 wines, access to current tasting room offerings for thousands of locations, and a sortable wine diary. Record and organize your favorite wines by storing images, rankings, and reviews within your app diary. And, if you happen to come across new wine finds without a good phone signal or WiFi, you'll be able to keep notes even when offline. This will be the one diary you won't mind sharing for all eyes to see. Future versions of Spirit of 21 will include interactive photo and video-based social media sharing.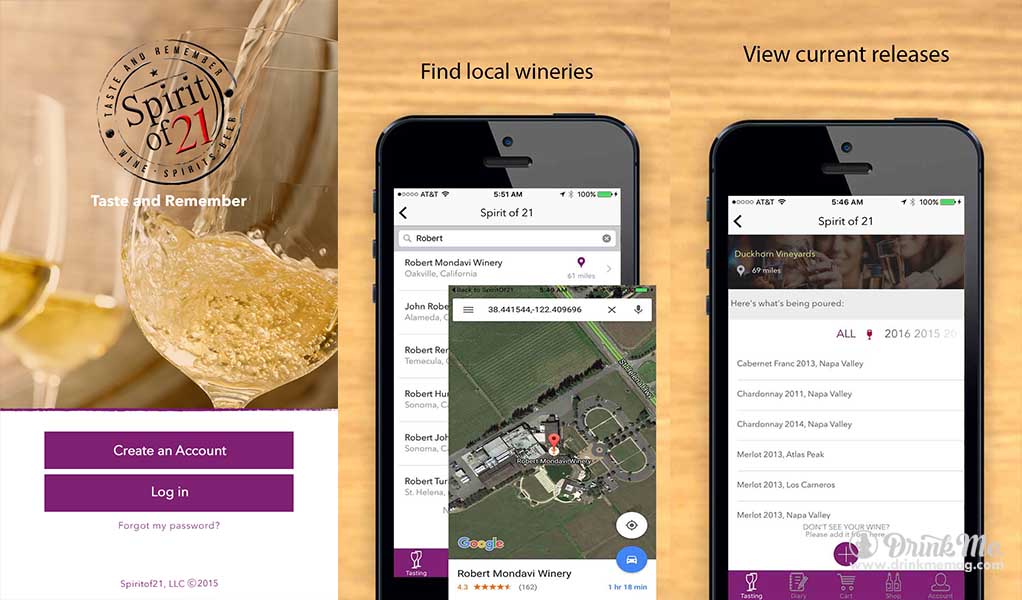 Connect with other users through Spirit of 21's tasting association screen. Link your likes and keep track of what your friends are sipping. Similar to food, wine is bigger than just tasting. Wine becomes an art; pairing wine with different courses of the meal or specific food is the ultimate task. Wine becomes the conversation; share bottles and offer opinions on what's laid out before you. While wine experts can offer their honest opinions, sometimes the best recommendations come from those who know you and vice versa. With friends near and far, this social platform provides endless possibilities for all you wine lovers out there. Stay up to date with the who, what, where, and how much! Spirit of 21 should be your go-to for continuous wine discoveries with new products added all the time.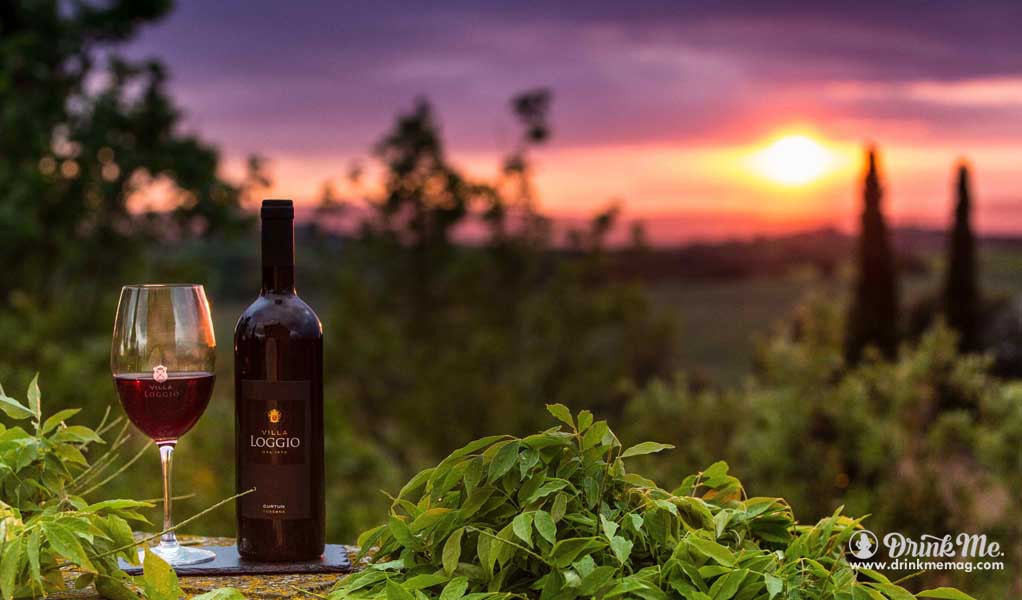 Spirit of 21 skips the middleman (the retailer) and goes straight to the consumer—you! You'll be able to taste and remember each wine, whether at home or the winery, without a hassle. Tap into what's available locally or at specific wineries to stay up to date with the newest releases using the app's "by glass" list. The app allows you to request or purchase your favorites without a separate search, right inside Spirit of 21's wine diary.
Wineries, too, benefit from Spirit of 21 by reaching directly to consumers. Users are chomping at the bit to gain access and learn about upcoming releases. By utilizing Spirit of 21's carefully constructed POS-based platform, wineries are exposing a wide audience to the appeal of their brand. Extra visibility increases the likelihood of purchases and future recommendations. This is the new way to sell wine to a broad range of wine-thirsty individuals.
Oh yeah, and that wine event is very much real. Be sure to purchase your tickets to the SF Vintners Market and have Spirit of 21 on hand to keep track of your newest wine encounters. Download for free in Google Play and the Apple iStore.