Domaine M & S Ogier – 2012 Côte-Rôtie 'Le Village'
Where: Côte-Rôtie, Northern Rhone, France
Price: $82
Stéphane Ogier wows the wine world yet again – this time with his newest cuvee, Le Village. With its inaugural 2012 vintage released late last year, this 100% Syrah is hand harvested from a blend of 17 different vineyard sites throughout the renowned appellation of Côte-Rôtie. Heavily influenced by the vineyard integrity and terroir expressions of Burgundy, Stéphane's aim was to create a 'village' level wine that could define the sublime essence of Côte-Rôtie while being approachable enough to pop open and enjoy now.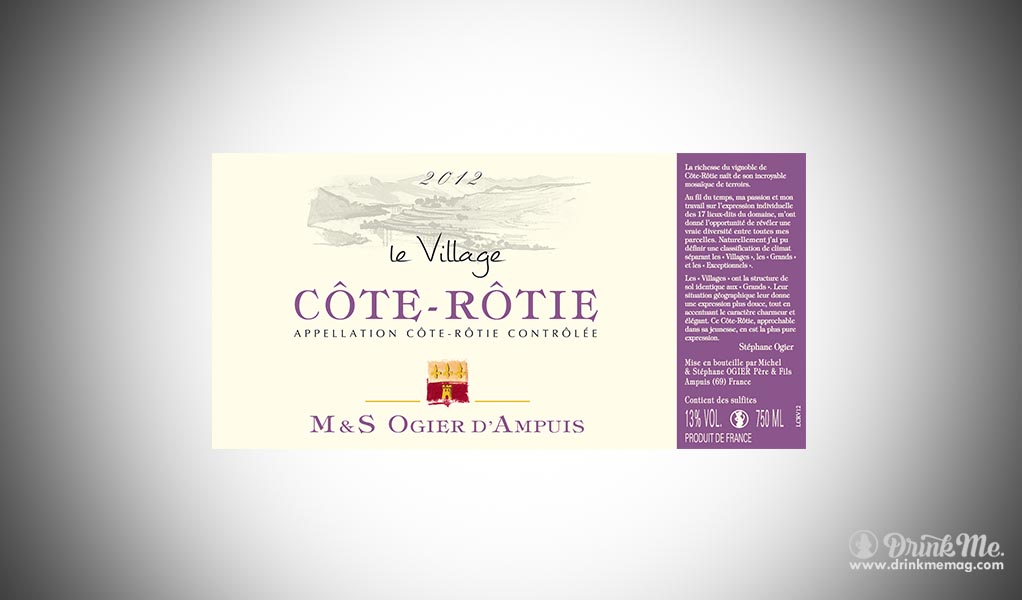 Under the label Domaine Michel et Stéphane Ogier, he has built quite a name for himself in the Northern Rhone, particularly his highly sought-after wines from Côte-Rôtie and Condrieu. Having worked hand in hand with his father Michel since 1997, he fully took over in 2003 and has continued to put great efforts towards reshaping how we understand and drink Côte-Rôtie. Concentrating on the individual terrior of each vineyard site around the family's property in Ampuis, his wines present a more elegant style of Côte-Rôtie with a unique gracefulness on the nose and palate.
Village unveils delicate perfumes of black plum, kirsch, pink rose and violet with an added complexity of leather and charcoal. With both power and finesse, its supple tannic structure and fresh acidity foster a flavor palate of coriander, thyme, black pepper and mint leaf over a nice mineral-driven purity from the area's granitic soils. And with only 8,000 bottles produced, if you come across one you'll want to do yourself a favor and buy a bottle.