Q. What tastes great, looks good and helps save the world?
A. Grand Poppy Amaro from Greenbar Distillery.
The taste comes from hand-crafted organic ingredients distilled with care. Greenbar Distillery's founders enjoy long hikes through Southern California and were inspired to capture their favorite abundant flora in a single sippable drink that works on any occasion. Including bearberry for bitter complexity, pink peppercorn for spice and golden California poppy for a hint of je na sais quoi, Grand Poppy is a beautiful marriage of bitter sweetness and sophistication with intense flavors of flowers, roots, herbs, and citrus.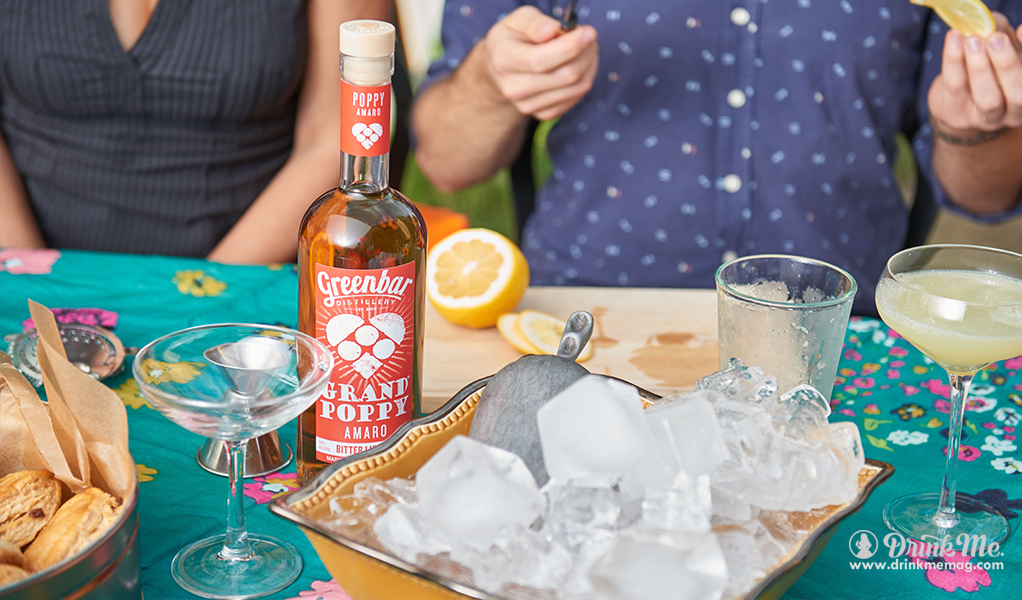 The look is a delicious dark amber complemented by an earth-friendly light-weight bottle and 100% recycled paper label unadorned with any finishes that contribute to pollution. Inscribed with a heart that radiates hope and love from the distillery's husband-and-wife founders to you, they hope you'll enjoy drinking Grand Poppy Amaro as much as they enjoy making it.
Saving the world is part of Greenbar Distillery's approach to everything: the team is committed to eco friendly business practices. Using organic ingredients is a natural choice because organic ingredients taste better (organic plants work harder to thrive and that hard work translates into more concentrated flavor). The other benefit is less pesticides and fertilizers in our soil and waterways.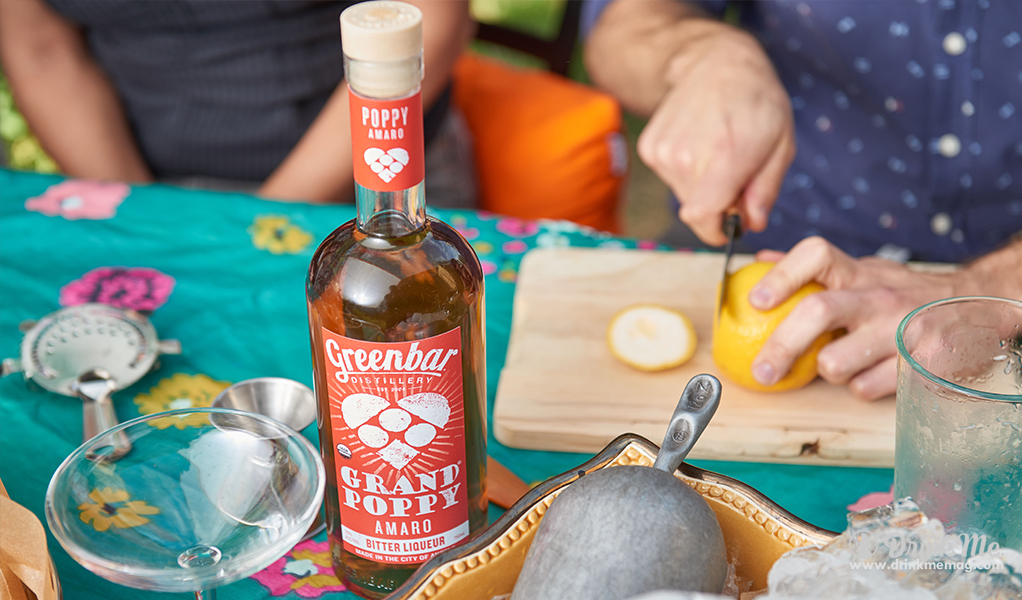 As importantly, the team plant a tree for every bottle sold. With over 650,000 planted so far they're helping to rebalance carbon emissions. Greenbar Distillery's forest is planted in Central America with help from Sustainable Harvest International and each tree provides shade for sustainable agriculture that benefits the local community.
Doing good and feeling good go hand in hand, so let's celebrate with a glass of Grand Poppy Amaro. Our serving suggestion? Add a good splash to sparkling wine and enjoy with friends.