As sessionable beverages overtake market share in the beer category in the form of hard seltzers, it's interesting to discover KEEL Vodka which is evolving the spirits space into the same consumer approach. The brainchild of two lifelong friends, KEEL Vodka has a low ABV (23.8%), less calories than other vodkas (58/serving), and no carbs or sugar. KEEL is well-positioned as a challenger brand, capitalizing on how Americans, especially millennials, are currently consuming alcohol.
Millennials and Gen Z are drinking less overall, and opting for "better-for-you" options when they choose to drink. According to a 2018 report from Berenberg Research, respondents in their early twenties drank less than millennials, who drank less than baby boomers and Gen Xers, did at the same age.
Recently, KEEL Vodka has become a brand of interest to many high-profile industry heavy weights. Aside from co-founders Bill Dessel and Tom McGowan, and their partner, former New England Patriot, Matt Light, several other industry thought leaders have joined in the KEEL's mission: including Tom Flocco,President and COO of Utz Quality Foods and former CEO of Beam Suntory; Ari Soroken, former COO of BAI Brands; and Chester Brandes, Former President and CEO of Imperial Brands. Inc. 
Bill Dessel began selling medical devices, went to law school at night, and eventually started his career as an attorney where he coordinated acquisitions of distressed companies in both the US and Europe. The acquisition of one such printing company ultimately led to him becoming a Managing Director of FatHead, a sports paraphernalia online store.
"I didn't see much innovation in the spirits category that offered a refreshing alternative to heavy vodkas. I wanted a spirit that fits in with me and my lifestyle, not the other way around, and there wasn't one, so I made one," — Bill Dessel, co-founder, KEEL Vodka.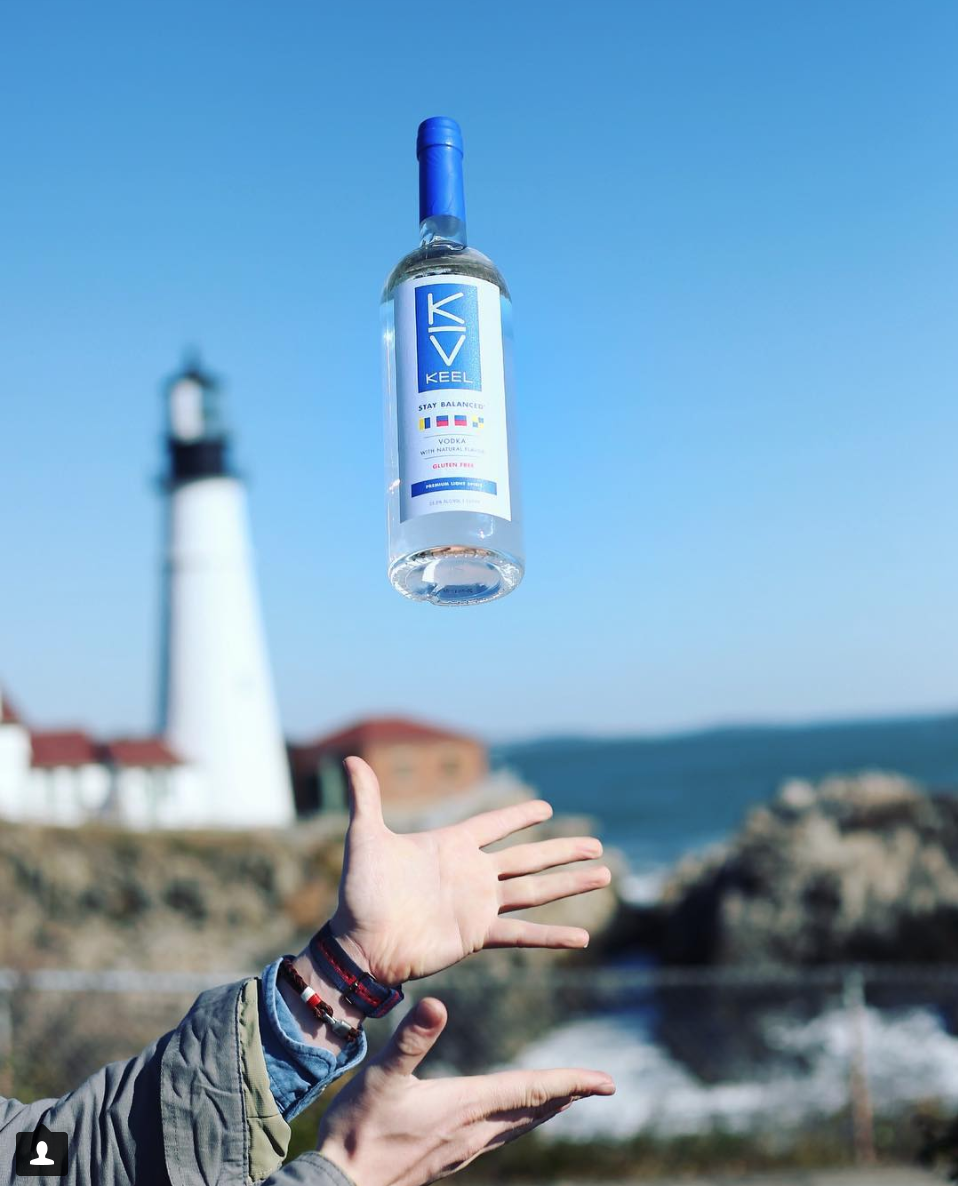 Bill later bought a struggling pizza place in Barrington, Rhode Island and transformed it into Billy's, a four-star restaurant. It was during his time there that he was striving to find balance between his demanding professional career and a physically-active lifestyle. As business dealings merged into social occasions, Bill clearly saw the need to develop a premium, light spirit that would allow him to be social while staying sharp. He would soon learn that finding a low-calorie/low ABV spirit was a virtual impossibility, and his entrepreneurial spirit kicked in. After recruiting his longtime friend and college buddy, Tom McGowan, the concept of KEEL Vodka was born in 2011 and the first bottle was produced in 2013.
The label is sporty and clean, bright but stylish, dressed in red, white and blue. Under the word, KEEL, it suggests we "Stay Balanced", and reminds us that it's gluten free. The word "Balanced", refers to both health and inebriation. However, it's under that line that we find the three most important words…"Premium Light Spirit", and that's exactly what KEEL is. Smooth and well distilled, light in calories and alcohol volume, and a spirit that works as well in a cocktail as it does with a simple cube of ice.
"I didn't see much innovation in the spirits category that offered a refreshing alternative to heavy vodkas. I wanted a spirit that fits in with me and my lifestyle, not the other way around, and there wasn't one, so I made one," Bill told Drink Me. "There was a hole in the market for a lighter, refreshing cocktail," he added.
KEEL could have been accused of being a little ahead of its time at its time of inception six years ago, but it is certainly at the heart of consumer desires in 2019. Low calories, sessionable, and cocktail friendly, this vodka checks all the boxes: health, wellness and moderation. With distribution in 12 states, the brand is rolling out and gaining fans. 
Retailing at $19.99 (750ml), KEEL encourages us to learn to drink right and each bottle dons its nutritional values. "I don't even know why they make other vodkas heavy, and stodgy," says Bill. "If you were creating a vodka from scratch, today, you'd make it like KEEL." 
Mermaid Lemonade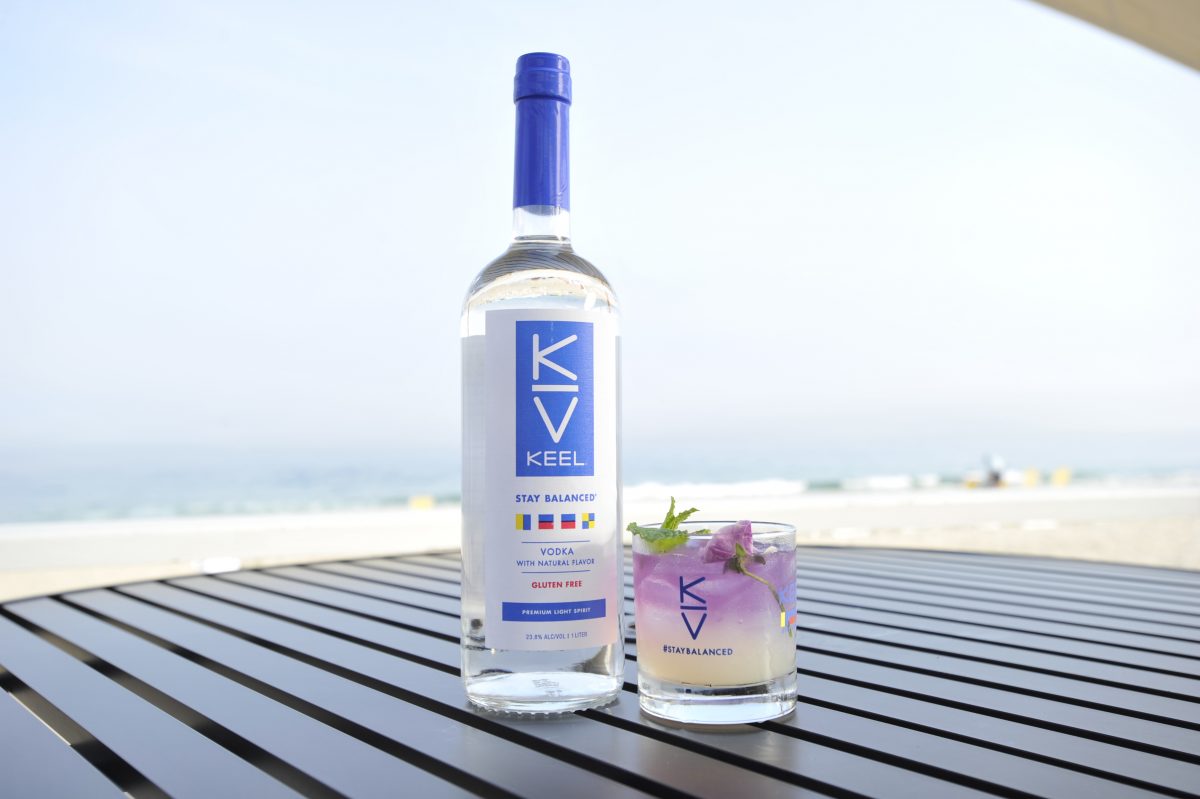 1.5 KEEL Vodka
3 oz. organic lemonade
2 dashes orange bitters
Top with a few drops of butterfly tea
Build:
Combine all ingredients, except for the butterfly tea in a tall glass. Add ice and give a quick stir. Just before serving, float a few drops of blue hibiscus on top of the ice to initiate a beautiful color changing effect.
(Approximately 90 calories)
KEEL Spritz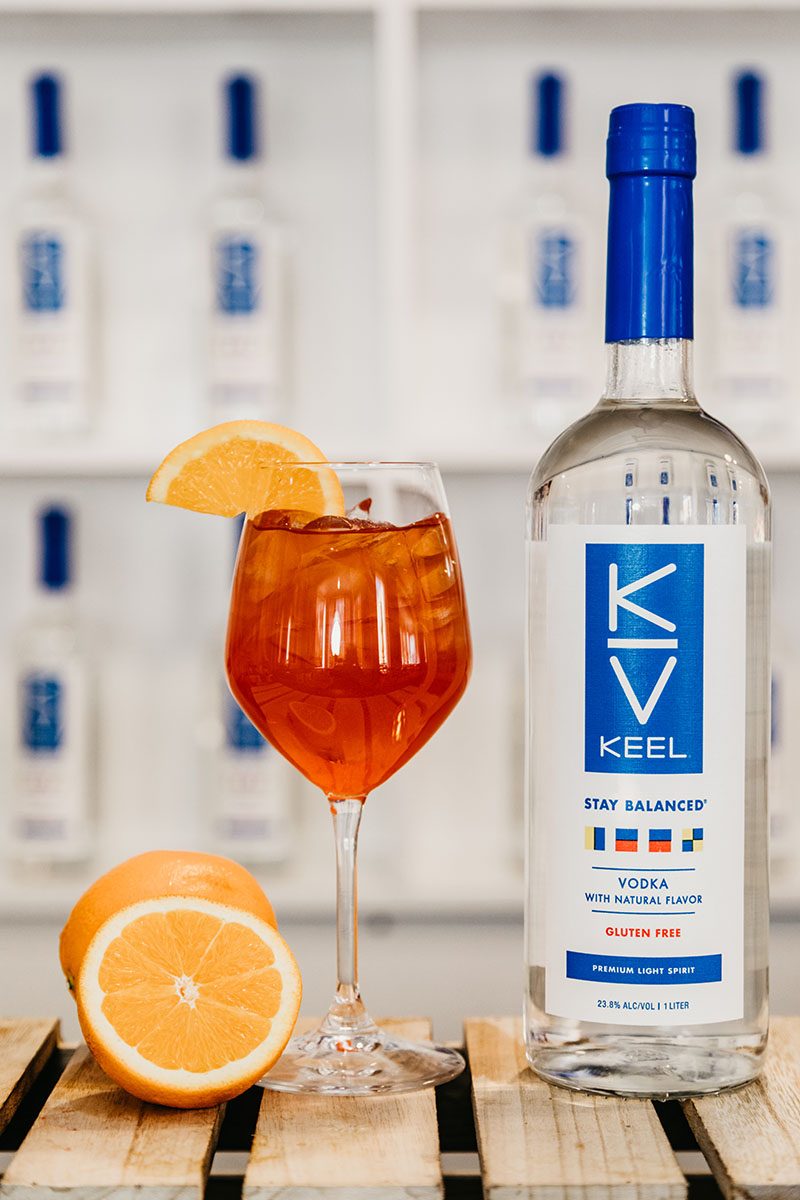 1.5 oz KEEL Vodka
.75 oz Ruby Red Grapefruit Juice
1 oz Aperol
2 drops vanilla extract
Top with soda water here
Build:
Fill a wine glass with ice and combine all ingredients except for sparkling wine. Give a quick stir and top with bubbles.
 (Approximately 95 calories)
Blueberry Lemonade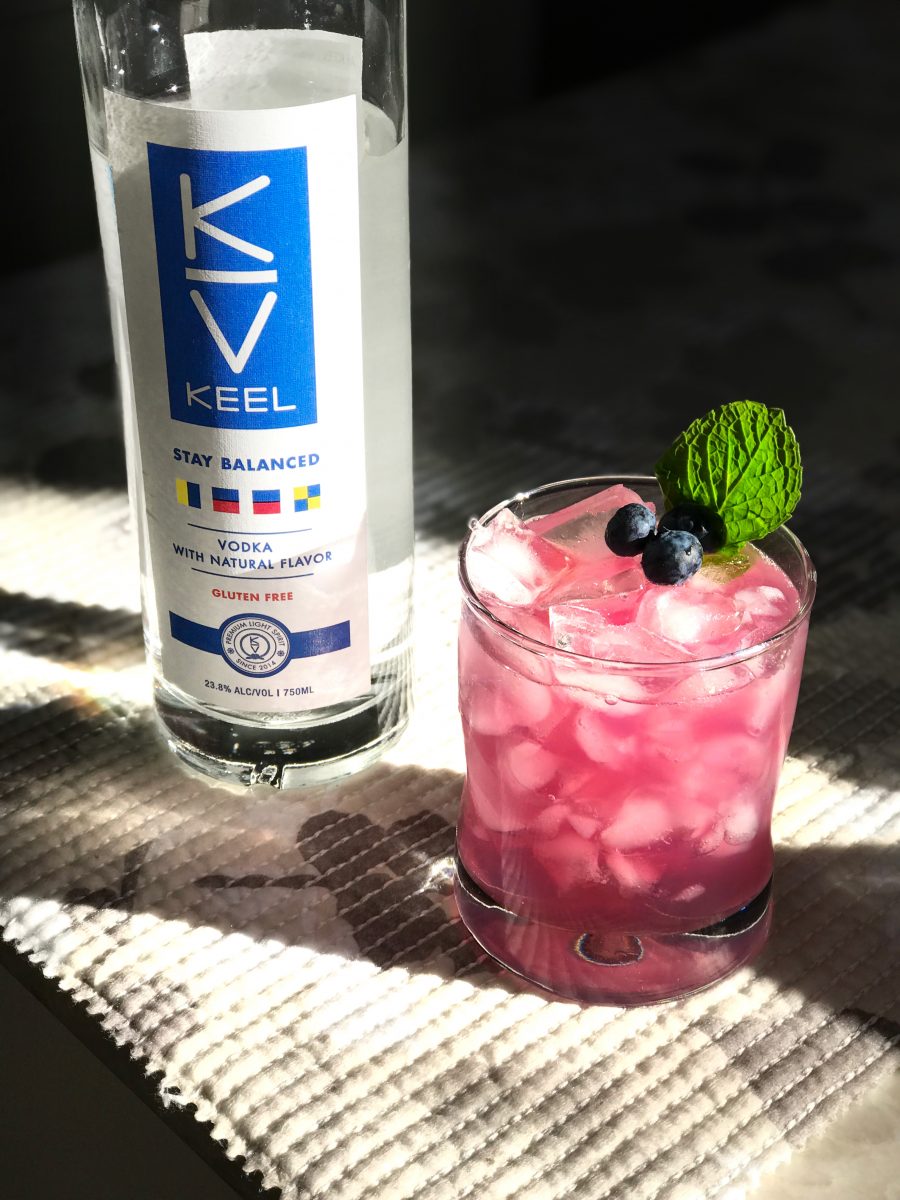 1.5 KEEL Vodka
4 oz organic lemonade
.75 oz blueberry simple syrup
1 cup granulated sugar
1 cup water
1 cup blueberries
Build:
In a medium saucepan, bring water to a boil. Combine, sugar and blueberries. Lower heat and let simmer for 15 minutes until mixture thickens. Then strain into a bowl.
Combine all ingredients shake, build in a glass over ice and garnish with three blueberries and a lemon wedge.
(Approximately 130 calories)
New Mule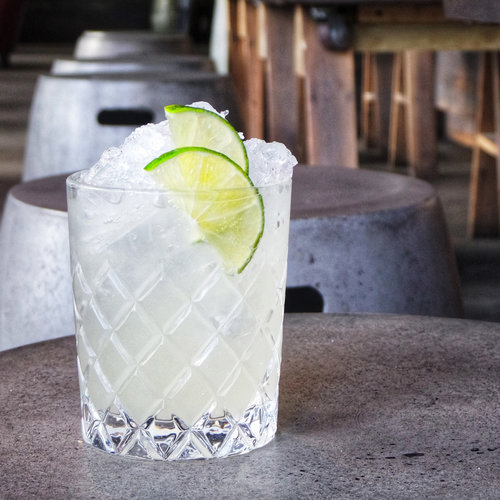 1.5 oz KEEL Vodka
3 oz Ginger Kombucha
.25 oz agave
Squeeze of Lemon
Build in a glass and serve over ice, stir and serve with a lime wheel.
 (Approximately 90 calories)