Hard cider has resurfaced as the darling of the beverage world. Now it's time to meet ice cider. Forget the analogy with iced tea and tea. Ice cider is apple ice wine, similar to Sauternes or a sweet Riesling, and nothing like long-gone Apple Boone's Farm.
Ice cider doesn't have the colonial heritage of hard cider. Using techniques perfected in the mid-1990s, François Pouliot was the first to commercially produce ice cider at La Face Cachée de la Pomme in Québec province. Before cider's renaissance, he put "apple ice wine" on his Neige (snow) label. Other Québec producers followed and ice cider spread to France, Vermont, New York, Michigan, Washington, and beyond. Depending on apple variety and terroir, ice ciders range in style and sweetness. But all manifest lively acidity excellent for food pairings.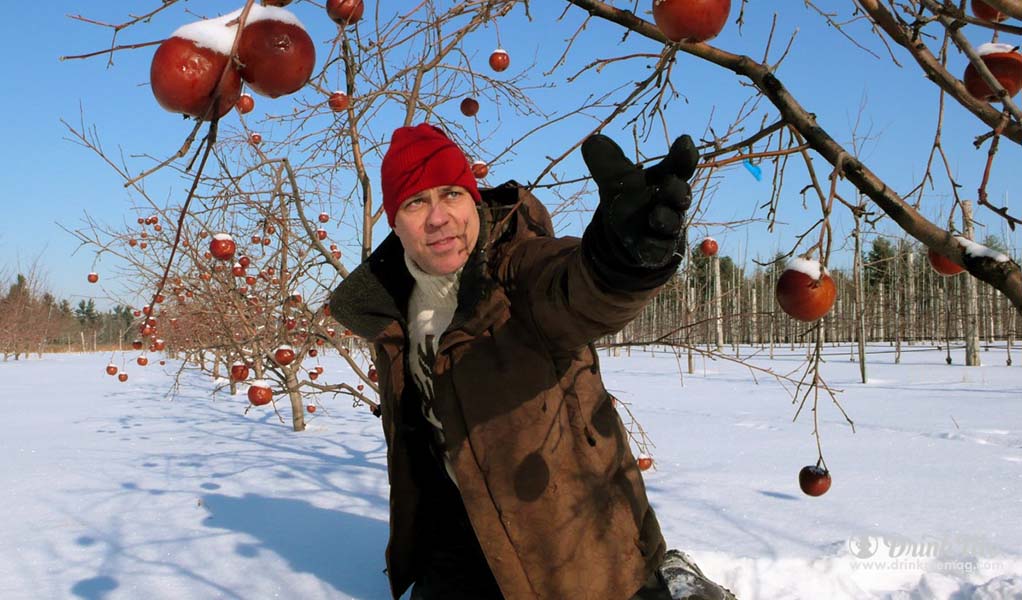 Let's clear the confusion around the name. The Québecois founders named it cidre de glace or ice cider. The U.S. government allows the names ice cider, apple ice wine, or ice apple wine. There are many cultural and historical nuances of "cider." Charles Crawford of Domaine Pinnacle in southeastern Québec calls his Asian export product ice apple wine; in Asia "cider" is a sweet, fizzy drink. In the U.S., Crawford calls it ice cider.
There are two methods of making ice wine. One involves letting the fruit freeze on the tree and the other involves letting the juice freeze after its been pressed from the apples. Unlike the grapes for ice wine that freeze easily on the vine in cold climates, apples become fibrous, woody, and heavy—and tend to fall off the tree.  So, only a few producers bother with picking frozen apples from the tree to extract the concentrated juice. The crushed apple base in ice cider differs from hard cider. Apples for hard cider are picked and immediately pressed and fermented. Ripe apples for ice cider are kept in cold storage until the weather turns consistently cold. The apples are then pressed and the juice is left for several months in flexible bins or tanks to either naturally freeze outside or in cold storage. As the bins freeze and then melt, the watery ice crystals are siphoned off and the concentrated apple juice becomes thicker and sweeter as this process (cryoconcentration) is repeated. Once the desired amount of concentration is reached, the juice is moved to the fermentation stage.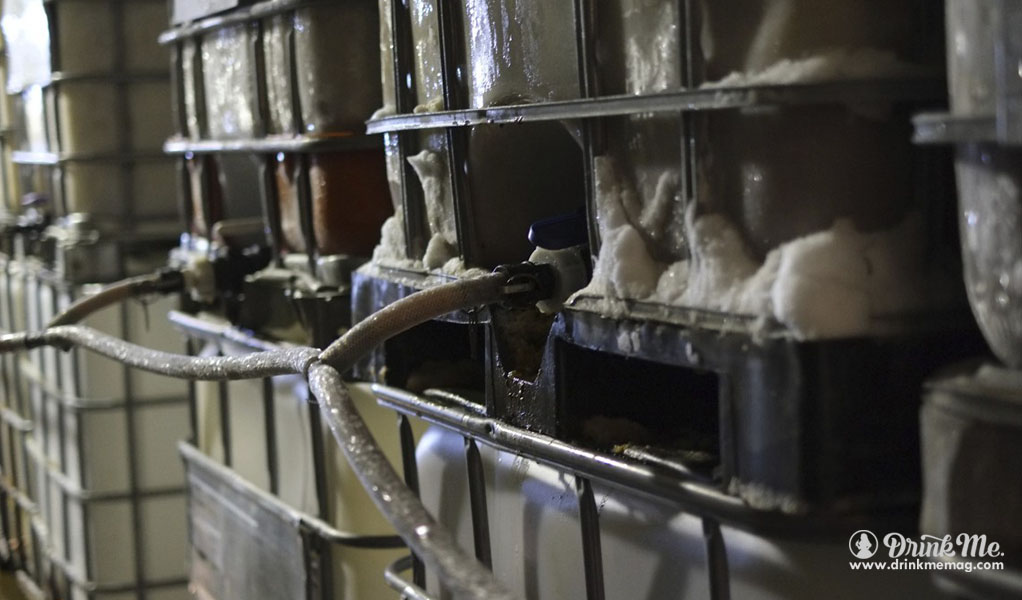 To grasp this natural concentration of juice, consider that 30 to 50 apples, depending on size and variety, yield one 375 milliliter bottle, and only about one-quarter of the initial volume of juice remains come fermentation time— a slow process which takes up to eight months.
Sommeliers are catching onto ice cider. The sophisticated sweet wines with apple aroma and flavor possess food friendly acidity. Ryan Stetins, general manager of Parallel 37 in San Francisco, has served E. Dupont Givre ice cider in replace of Sauternes and Tokaji. NoMad Restaurant staff in New York City prefers their local Essence from Eve's Cidery in the Finger Lakes. At The Modern in New York City wine director Michael Engelmann says that Neige Premier sells itself through the welcoming aromas of "delicious salted butter caramels and fresh apples." He pairs it with tarte tatin, seared foie gras, and blue cheese or triple cream brie with apple chutney.
Bartenders too are seeking it out as the sweet element in cocktails with vodka and rum. Crawford of Domain Pinnacle, who exports to 62 countries and 20 U.S. states, says the main barrier for the niche product is education on its versatility and how to serve it (cold). At Union Square Cafe in New York City, Dining Room Manager Chris Marcel lures guests to Eden Ice Cider on his dessert menu by listing "sweet wines" followed by a "sweet ciders" section.
As word spreads, we will all be warming up to ice cider.