UPDATE: Our friends at Wine Access are offering our readers $30 towards their first purchase of $100 for a limited time. Visit wineaccess.com/drinkme and the discount will automatically be applied at checkout.
Today, it's fair to say that most people deem The Michelin Guide to be the definitive standard for premium, high-quality restaurants. But what does it measure exactly and what does it mean for a wine to make it on the list at a Michelin-starred restaurant?
Wine Access's Master Sommelier, Sur Lucero, says
"When you make wine buying decisions at a top Michelin star restaurant, there is very little in the world of wine that you do not have access too. Every brand brought into the U.S. will want a place in your cellar, and this affords a wine buyer enormous freedom, to obtain the most exclusive wines in the world with ease. I miss those days!"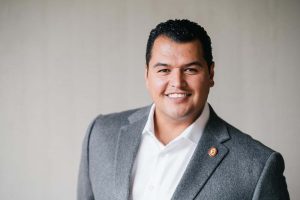 Dining in some Michelin-starred restaurants can cost you about $125 per person (ordering conservatively or choosing from the tasting menu), but most start at about $1,000 per person when including wine. The price will increase from there, depending upon variables like how many stars the location dons, and what wine you order.
Even if you can get a reservation, these prices can prove prohibitive for even the biggest wine geeks and most fanatical foodies. If only you could experience those Michelin-worthy wines without having to miss your car-payment in order to do so. Well, it so happens, Drink Me located six affordable wines online, ranging from $22 to $75, that are featured in Michelin-starred eateries.
Read on to learn how to imbibe like a Michelin-star restaurant patron without paying the extravagant prices.
Served at French restaurant, Bouchon, in Napa Valley, Benoit Touquette's Napa 2015 Arbalest is a modern-styled value red Bordeaux blend. Bouchon, which is owned by Thomas Keller (proprietor of The French Laundry) is distinctly Parisian chic, and Arbalest, bursting with freshness and fruit-driven opulence, complements much of the menu including the rustic braised lamb. Touquette has worked alongside Andy Erickson at Screaming Eagle and achieved 100-point perfection at Realm. Arbalest is Touquette's way of proving to his native French counterparts that he can make a stunning value red from Bordeaux. Talking to the sommelier-curated, online wine-selling service, Wine Access earlier this year in Bordeaux, Touquette was adamant about one thing: quality. "I travel around Europe and France a lot," he told Wine Access , "and I'm always disappointed with the quality of the red table wines I encounter. So, I made it my personal goal to make Arbalest—a wine at the same price as French table wine, but of exceptional quality that appeals to a global wine drinker." It would appear Thomas Keller agrees. Order it here.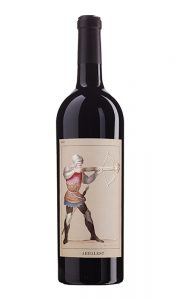 If you can manage to get a table at The French Laundry in Napa Valley, you'll find NV Michel Turgy Reserve Selection Blanc De Blancs Grand Cru Brut listed on the wine menu. This three-starred restaurant is the undisputed jewel of Napa Valley dining, and the Michelin Guide describes it as possibly "the greatest cooking space in America."
The Turgy Champagne Blanc de Blancs, which sits proudly on its wine list,  is 100% Grand Cru fruit, 30% of which is reserve wine drawn from 20+ distinct old vintages. This singular melange makes it one of the most expressive Blanc de Blancs to come off Le Mesnil soil. We found it online for only $50, so you probably shouldn't wait too long to get your case of it. Pair it with caviar, foie gras, oysters, runny triple cream cheese, or any bite slathered in decadence and you'll be quickly transported to even the most relevant restaurant in the country. Order it here.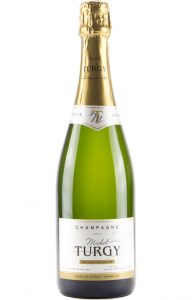 Joining the ranks of Ramey, Kistler, Hyde de Villaine, and Patz & Hall, this 2016 Fait-Main Penhoet Chardonnay from Toyon Farm Vineyard is one of the best Napa Carneros Chardonnays you'll buy this year. Here's why:  winemaker Benoit Touquette has worked alongside John Kongsgaard, producer of "The Judge," which is widely considered California's greatest Chardonnay. He's also spent time under the wing of Andy Erickson at Screaming Eagle and has achieved his own 100-point perfection at Realm. Touquette's Midas touch with Napa Chardonnay is profound. Although Benoit is a native of Bordeaux, his Fait-Main Toyon Chardonnay is pure Burgundy. The perfectly balanced wine is led by rich and fleshy white peach, nectarine, followed by yellow apple and fresh cut herbs. Racy, gorgeously-woven layers of French oak, it is seamless and in brilliant harmony. Order it here.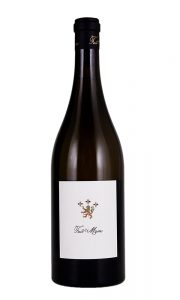 Inspired by his nostalgia for Italy, Dan Petroski launched Massican to celebrate traditional Northern Italian varieties that are rare in California. It's poured at The French Laundry  and The Restaurant at Meadowood. The refreshing and food-friendly Massican wines of Dan Petroski are served at just about every winemaker's party in Napa, and a pantheon of vintners—old-guard and new—can be spotted at the allocation pickup parties Dan throws at his house. These are not just signs of how the Valley admires Dan, but also of how it absolutely adores these delicious wines.
The Michelin-starred restaurants mentioned above are at the pinnacle of their success, and one of their common denominators is this 2017 Massican. Although we'd recommend a visit to any of these innovatory eating spaces, we encourage you to start with this very affordable wine in order to begin the star treatment immediately. In fact, you can start right now! Order it here.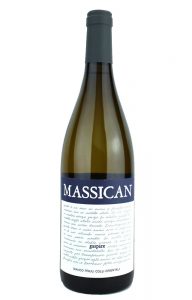 The 2017 LIOCO Sonoma County Chardonnay, with bright citrus energy, just-picked pear, and golden apple flavors embodies everything that has made LIOCO a favorite at the online sommelier service, Wine Access, and a darling among America's top sommeliers and Chardonnay collectors alike.
You can find it at esteemed Michelin-starred locations: The French Laundry, Napa; California, RN74 in Seattle; and, Washington, Husk, Charleston, South Carolina; and, Chez Panisse, Berkeley, California.
Today, LIOCO has become a go-to name for some of the most terroir-expressive Chardonnays in California. Its reputation has officially eclipsed its charming founding story, embodied best by LIOCO's new tasting room on the town square in Sonoma County's new gourmet Mecca of Healdsburg, where, just steps away, Michelin 3-star darling SingleThread offers a half-dozen LIOCO wines. Can't make it to Healdsburg? Don't worry. For only $24 per bottle, you can experience this 3-star Michelin-worthy wine at home. Order it here.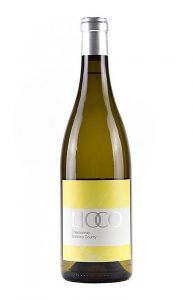 94574 wears its local flavor on its label. Named for the zip code of St. Helena, one of the social gravity centers of Napa Valley, this is pure California Sauvignon Blanc that offers dazzling notes of freshly cut guava, yellow peach, and juicy Crenshaw melon, and an expansive but crisp finish. One sip, and you'll see why this is a local favorite that Napans wouldn't mind keeping local.
Napa-based Auberge du Soleil has held its Michelin star for over 13 years and proudly features 94574 on its wine menu — which may be unuseful information for those who aren't planning a trip to Napa in the near future. That's okay, because we found it for $24 online. Consider this your invitation to step into the world of Napa Michelin-starred restaurants for a price that won't make you flinch. Order it here.