George Dickel is an accessible, domestic whiskey, distilled and aged in Tennessee. Although now owned by Diageo, it doesn't present as a corporate entity. If anything, it feels like a small, family-run operation, with centuries-long history. And as it happens, it is.
Founder, George Dickel, believed that his whiskey was on par with the world's finest Scotches, so he insisted on the traditional Scottish spelling of whisky on his labels. To this day, it remains one of a handful of domestic distilleries that spell it that way.
George Augustus Dickel, a German-born merchant, immigrated to the United States in 1844, at age 26. He ended up running a liquor store in Nashville and subsequently founded George A. Dickel and Company. It became a wholesale operation that bought whiskey from regional distillers and distributed it in bulk. Their reputation quickly spread for choosing only the finest spirits around. When Dickel passed away, he handed his holdings to his wife, who subsequently willed it to his business partner, Victor Schwab.
Victor quietly acquired shares of their favorite whiskey supplier, Cascade Hollow. Having both supply and distribution channels locked, he acquired a saloon. In the following years he expanded production and sourced additional whiskey from neighboring Coffee County. Eventually he started advertising the whiskey nationally, and then internationally. The distillery continued to grow and gain momentum. With media support and public adulation the company seemed unstoppable… until, in 1910, Tennessee outlawed the production of whiskey. Forced to leave the state, Schwab, relocated to the Stitzel Distillery in Louisville, Kentucky. He crafted his Cascade whiskey there, utilizing what came to be known as the Lincoln County Process, a charcoal mellowing vat, that ensured the continuity of flavor. In January of 1919, Prohibition became the law of the land and shut down the alcohol industry.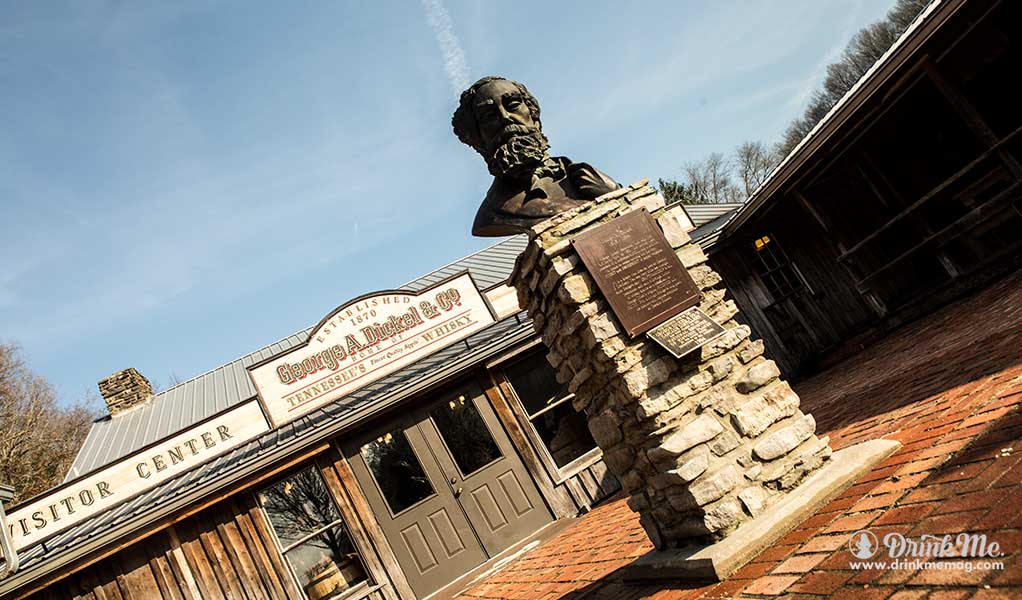 A loophole allowed Stitzel distillery to stay alive, as the law permitted the distillation of medicinal spirits. Cascade whiskey began to be sold as medicine in 1920. By the time Prohibition had been repealed in 1933, the brand had undergone several incarnations. It ultimately became Cascade Hollow Bourbon.
In 1958, Cascade Hollow Distillery opened its doors once again, in close proximity to where the original distillery stood before prohibition. The charcoal filtering process was reinstated. The first mash was produced at the new distillery on July 4, 1959. Dickel Black Label Old No.8 and Tan Label Superior No.12 debuted in 1964.
Today, the brand is still distilled and aged in Cascade Hollow, near Tullahoma. In 1994, the original site of the George Dickel distillery was listed on the National Register of Historic Places.
A slew of mergers and acquisitions resulted in Diageo Corporation's ownership of the Dickel brand. Today, an extensive portfolio of traditional George Dickel whiskies is produced.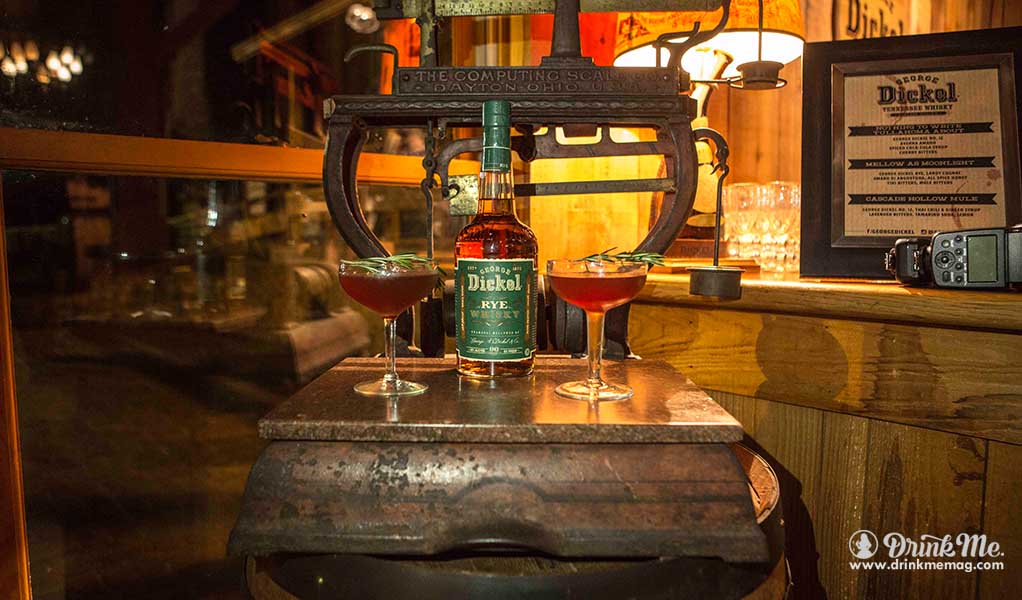 Increased production in the 1990s caused oversupply; in response, the distillery was shut down. However, it reopened in 2003 just in time to meet growing demand due to renewed consumer interest in craft whiskies.
Since 2015, Allisa Henley has filled the role of Master Distiller. She was born and raised in Coffee County, just a few miles down the road from the distillery. Prior to her role at Dickel, she traveled extensively, visiting a number of U.S. distilleries as well as several across Scotland and Ireland. She learned all about the whiskey production worldwide, prior to returning to her roots in Tennessee. Allisa completed the Malt Advocate Course in Scotland and Ireland as a part of her whiskey education. In her own words:
"In my international travels, it was interesting to see the use of different grains and the effects they have on flavor. In the U.S., we mainly use corn, while Scotland mainly utilizes malted barley. Across the world, distilleries of all sizes have processes that are unique to their site. For example, some use pot stills others column stills; some age in new charred oak barrels, others in used or rejuvenated barrels. Although there are different processes and different distillery sizes, one message is clear: we all strive to produce the best quality whisky for our consumers while staying true to our distillery character."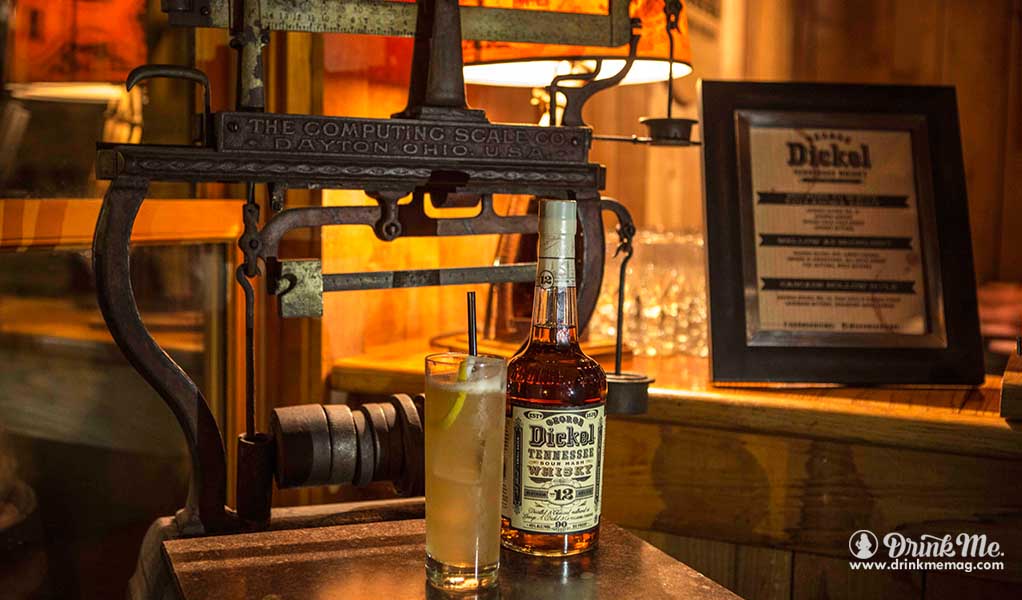 One of a handful of female distillers, she is immensely talented. Allisa is truly hands on – from weighing the grains to stacking sugar maple to burn on-site for the charcoal. She is dedicated to maintaining the historic craftsmanship of this beloved whiskey. Under her leadership, the fundamentals of Dickel's distillation process remain unchanged. Her whisky is smooth, powerful, sensually satisfying and qualitatively sound. In her own words,
"George Dickel is one of the most unique distilleries in America – our tagline Handmade the Hard Way is a way of life in Cascade Hollow. There is a human being at every stage of the distillation process. Everything is meticulously measured and recorded by hand."
We barrel tasted a 17-year old treasure bottled as a distillery-only offering and chatted of passions past and present and the extraordinary historical context of Dickel brand. After the barrel tasting, we got into a wagon, and slowly drove with the moon lighting the path to a barn structure, where a magical evening was about to commence.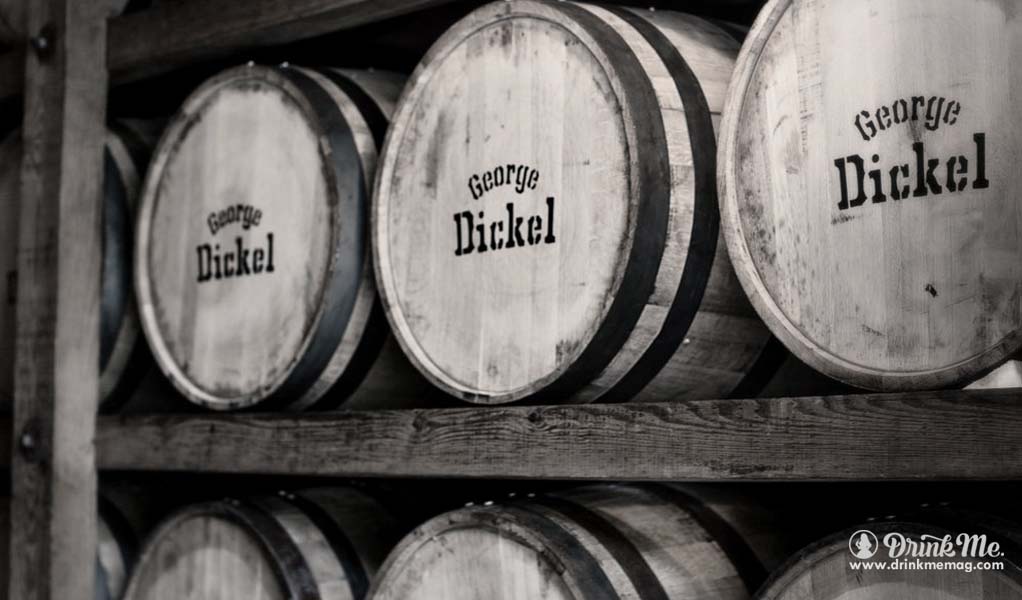 We sat down and enjoyed a beautiful Southern meal catered by Martin's BBQ, a local hot spot, that featured mouthwatering pulled pork and brisket. They were complimented by cocktails expertly crafted by Freddy Schwenk, a top mixologist at Nashville hotspots Kreepy Tiki Bar & Lounge, Chauhan Ale and Masala House.
The drinks: "Nothing to Write Tullahoma About," "Mellow as Moonlight" and "Cascade Hollow Mule" made with George Dickel whiskies were superb.
Below is the recipe for my evening's favorite: Mellow as Moonlight:
–         George Dickel Rye
–         Landy Cognac
–         Amaro di Angostura
–         All Spice Honey
–         Tiki Bitters
–         Mole Bitters
We tasted George Dickel No.1, No.12, a 9-yr-old Hand Selected Barrel and yet unreleased George Dickel 17-year-old whiskey. The 17-year old was a show stopper. Deep, profound flavors coated the palate in an intricate dance of Tahitian vanilla, spiced nuts and honeyed apricot.
I have not necessarily thought of whisky as a hedonistic experience, yet somewhere between outstanding cocktails and the 17-year old I realized just how decadent such a combination can be. It was touching and somewhat transformational. Sipping on history, from long ago and yet unchanged was comforting.
Dickel's Cascade Tennessee Whisky – Mellow as Moonlight. History meets Magical Mash and together they create an incredible experience.