Valentine's Day is almost upon us and that means bringing your best game to the table — including wine, spirits or beer. This is not the time to cut corners, experiment or dabble with dodgy labels or make branding mistakes. Count on the wines, spirits, and beers that won't diminish your perfect evening and will, instead, enhance the experience.
We've outlined some likely candidates to ensure your special someone knows how much you care.
A wonderful aperitif, this lightly sparkling dessert wine is the perfect choice to start or end to your romantic dinner. If you're up for it, it's great in desserts such as  Zabaglione al Moscato, a spiked Italian custard that only requires three ingredients: egg yolks, sugar and moscato. Keep it simple and sweet this Valentine's Day.

Luis Pato is one of southern Europe's top winemakers. He has been lauded for his work with the better-known Touriga Nacional and Tinta Cão varieties, but his work with the Baga variety has made him a household name among aficionados of Portuguese wines. So what should one expect from a Baga that was bottled by the variety's marquee producer and is now nearing two decades of age? A gorgeous garnet wine that shows its age in its hazy appearance, and boasts densely packed aromas of stewed blackberry, dried cherry, leather, and a complex array of spices. It is muscular, full-bodied, and expresses itself like well-aged traditional Rioja or Barolo, minus the dramatic difference in price. So think about how much a 95-point, two-decade-old wine from one of those world-famous regions would set you back. Then make your move.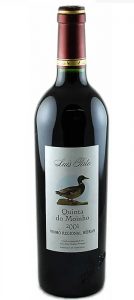 Sourced in the Aguarón area, the Garnacha comes from 40-year-old vines planted at 1600 feet in stony-clay soils. The wine ages four months in oak (50% French/50% American). Vineyard location is Villanueva de Huerva. A lively purple color with fresh and fruity aromas of blackberries, strawberries and cocoa powder. It's easy drinking with flavors of crushed berries, cherries and a touch of toast.
A fantastic wine to enjoy by itself or with a sandwich, tapas or a stuffed turkey. 100% Garnacha 13.5% alcohol.

Ruby red color. A complex and intense bouquet of ripe red fruit, plums and flower scents. The entry is velvety and generous with delicate tannins. The fine texture and well-balanced acidity give the wine a long persistence on the nose and palate. Colledilà is one of the most representative wines of the terroir of Brolio. Aging: 18 months in tonneaux 30% new. 100% Sangiovese.

Clear, with a yellow color and green reflections. Fine bubbles with a persistent thread. Biscuit, cake, nuts and honey aromas. In the mouth, wide, elegant, feeling the presence of small and fine bubbles, remembering the biscuit taste again becoming sweet. Long and persistent.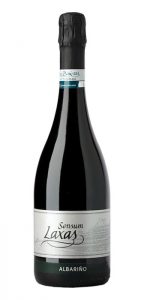 90% Tempranillo, 8% Graciano and 2% Mazuelo. Hand harvested from vines planted over 30 years ago in the Viña Lanciano vineyard. The wine is aged for a total of 42 months. Intense and bright garnet colour. Aromas of mature red cherries and black fruits like plum and blackberry. Silky, round, elegant palate showcases that mature fruit. Complex and balanced with integrated tannins. It has a persistent and pleasant finish. A remarkable wine with a distinguished and refined character.

TILL American Wheat Vodka is made by the expert distillery team at MGP Ingredients, based in Atchison, Kansas. Created from quality Kansas wheat sourced from the best farms in the region, TILL Vodka is distilled using a proprietary process perfected over 75 years. The result is a uniquely smooth, full-bodied velvety mouthfeel, premium vodka that showcases the best of Midwest craftsmanship. 40% ALC/VOL.

Midwestern Dry Gin (SRP: $30/750-ml bottle) was created in collaboration with the world's top gin distiller, Tom Nichol, former-master distiller for Tanqueray. By selecting the finest botanicals – juniper berries, coriander seeds, angelica root, orange peel, and licorice root – the result is a bold, full-flavored London Dry-style gin. Jacob Rieger & Company was originally founded in 1887 in Kansas City's West Bottoms Livestock Exchange district. The distillery produced over 100 alcoholic products on a national basis, including the iconic Monogram Whiskey, but it was forced to close in 1919 with the advent of Prohibition. In 2014, 95 years after Prohibition, the brand was relaunched by hospitality entrepreneur, Ryan Maybee, (Manifesto), and Andy Rieger, the great-great-great-grandson of Jacob Rieger. The current distillery is located in the historic Electric Park district of Kansas City and will unveil a significant expansion in the East Bottoms of Kansas City in Spring of this year. Products include Kansas City Whiskey, Midwestern Dry Gin, Caffè Amaro, and Premium Wheat Vodka. 46.1% ALC/VOL.

Blushing Monk (9.2% ABV) is fermented with a Belgian yeast strain in a nod to the ancient monastic art of brewing. Fruit-forward ferment aromas and spice esters combine with an abundance of raspberries for a tart and luscious, raspberry-jam character. Blushing Monk is available in all markets on draft and in bottles (4-packs of 12oz bottles) beginning January 4 through March 2019. Founders ranks among the top 10 largest craft breweries in the U.S. and is one of the fastest growing. The brewery has received numerous awards from the World Beer Cup and the Great American Beer Festival and RateBeer and BeerAdvocate users often rate its beers among the best in the world. Located in downtown Grand Rapids, Michigan, Founders is a proud member of the Michigan Brewers Guild.

Korbel California Champagne recently announced the release of its new, limited-edition "Lovebird" bottle wrap. Whether toasting a significant other or popping some bubbly with a group of friends, the feather-themed bottle is the perfect accessory or special gift to celebrate the season of love and friendship.
Trendy and festive, the blushing design pops against a striking white capsule and front label, accented with a sophisticated silver trim. With Korbel's award-winning California Brut Rosé inside the bottle, this exclusive release is sure to sweeten up any special occasion this season. Pleasant and crisp, Korbel Brut Rosé offers bright flavors of strawberry, cherry and melon. As with all Korbel's expressions, it's made using the time-honored méthode champenoise.

The Moët & Chandon Brut Rosé is spontaneous, radiant and enticing, with a bright fruitiness and elegant maturity, Moët Rosé Impérial is supple on the palate – the beautiful, fruity pink expression of the maison's style. Those who prefer champagnes with intense flavors will find their perfect match in the lively and juicy Moët Rosé Impérial, which is made primarily from pinot noir.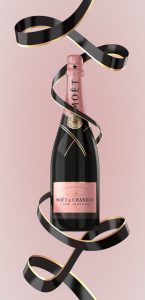 Ruinart Blanc de Blancs is Intensely aromatic and fresh, it is the maison's signature champagne, created with 100% chardonnay from terroirs in Côte des Blancs and Montagne de Reims. Blended from the harvest of various years to ensure consistent quality, this blanc de blancs champagne is a classic example of the style – smooth with a characteristic luminosity.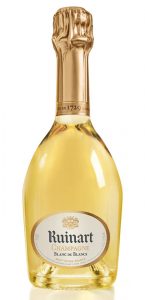 Le Vins Georges Duboeuf has expanded its U.S. portfolio with the introduction of four varietal-specific wines from the Pays d'Oc region in Southern France. The Chardonnay, Pinot Noir, Merlot and Cabernet Sauvignon grapes for each of the new value-priced wines come from vineyards using sustainable farming practices. These wines represent the best expressions of the varietal from the region.
The fields in the foothills below these vineyards are awash in an array of vibrant wildflowers that have inspired the wines' labels. Each of the four bottles features a different native French wildflower that grows raw, natural, and undisturbed across the region. These labels are both a symbol of the Duboeuf's enthusiastic endorsement of sustainability and craftsmanship and a link to Duboeuf's well-known Beaujolais and Maconnais wines with various flowers on the labels.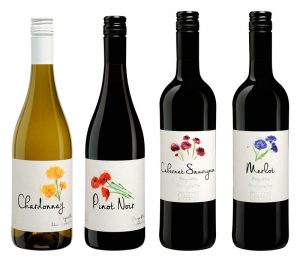 Under the precise guidance of master distiller, Miguel Cedeño Cruz, DeLeón Añejo defies the conventions of the category to establish the next level in tequila. This full-bodied tequila is made from 100% Highland Blue Weber agave sourced from the rich earth of the Los Altos region of Jalisco. Each plant is hand-selected at harvest for ripeness to deliver the sweetest piñas. Once selected, the agave is slow roasted in uniform pieces in traditional brick and clay ovens. Combined with slow fermentation, the liquid develops rich depth and complexity, creating a remarkably nuanced character.