Photo Credit: Colin Hampden-White
Speyside has many pretty distilleries. It also has some very large and some very small distilleries, some which are easy to find and others that aren't. Cardhu is none of these. It is medium-sized, attractive and slightly off the beaten track but not difficult to find. But find it is worth doing.
A little over five miles off the A95, Cardhu looks like a typical distillery. Large white buildings surround not one but two pergola roofs. This distillery was built between 1885 and 1886, but the story didn't start there. The original Cardhu was built in 1811 by John and Helen Cumming at Cardow farm on the Mannoch hill. This was a very small still, producing just enough spirit to sell to the locals and travellers passing through the area. It must have become reasonably commercial, however, as John took out a licence in 1824 under the new licence act.
Cardhu lived on under John and Helen until 1846 when John died aged 72 and his son Lewis took over the lease on the farm. The distillery remained with Lewis for another twenty six years, producing small amounts of whisky. The distillery itself was no bigger than a small cottage. In 1872, Lewis died and Helen's daughter-in-law, the well-known Elizabeth Cumming, took over the management of the distillery.
History records her accomplishments and today we recognise her as a significant figure in the whisky industry of the nineteenth century, not least because she was a woman.  Elizabeth ran the distillery excellently and was a notable character in the whisky world at that time. Just two years after Elizabeth took over, Helen, who had distilled the first batch died aged 97.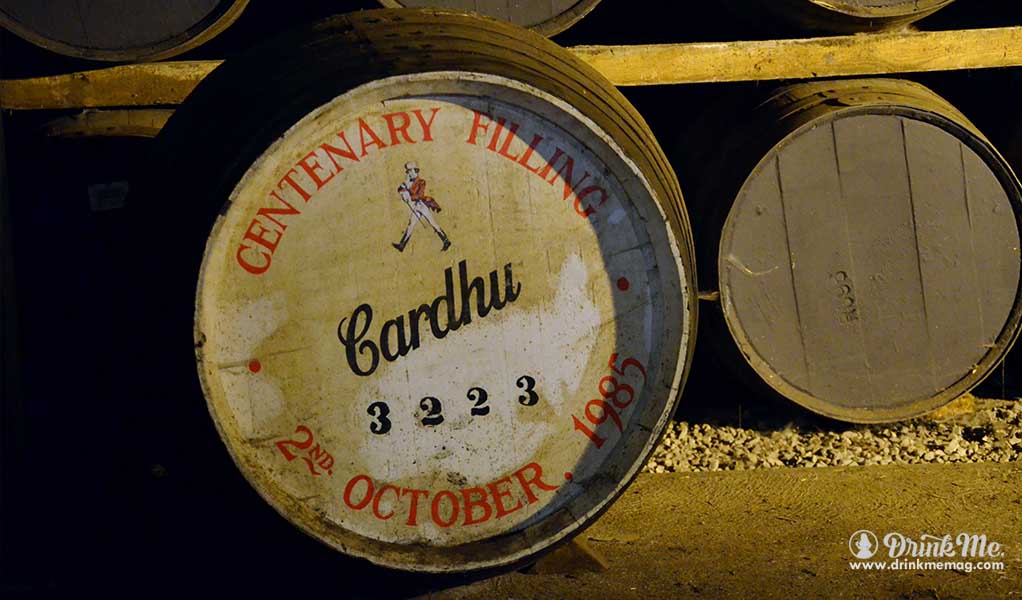 Photo Credit: Colin Hampden-White
Such was Elizabeth's success that in 1885 a new piece of land was purchased and over the next two years a bigger new distillery was built. The old stills were sold to William Grant for £120, for he was building Glenfiddich Distillery in Dufftown.
With increased production, much of the whisky went to John Walker & Sons of Kilmarnock who put it into their blended whisky.  On 19 September 1893, Elizabeth and her son John sold the distillery for £20,500 to John Walker & Sons. Shortly afterwards, in 1894, Elizabeth died. Her son John built a new home further down the Spey in Aberlour called Dowans.
A key factor in the success of any distillery is ease of delivery and in 1899, a new station was built nearby at Knockando.  This reduced the cost and simplified the distribution of Cardhu. Two stills were added to the existing two, a larger mash tun was installed and the building was extended to accommodate more wash backs. A few years later more improvements were made by the Walkers. They added a building in which to dry the draff and a steam engine was installed to run the boiler and condensers that replaced the old worm tubs.
The distillery ran smoothly until the First World War. In 1917 all distilleries were ordered to stop production to conserve stocks of barley for food use and this forced closure lasted until 1919 when the distillery came back to life as distilling was restarted.  This continued for the next forty years with few changes, but in 1960 large improvements were made. In June 1960, the greater part of the distillery was demolished to make way for better equipment that would offer a higher output and increased efficiency. The character of the whisky reputedly stayed the same. In 1971 two further stills were added to make six in total and the use of coal was stopped when all of the stills were converted to internal heating by steam using an oil-fired boiler.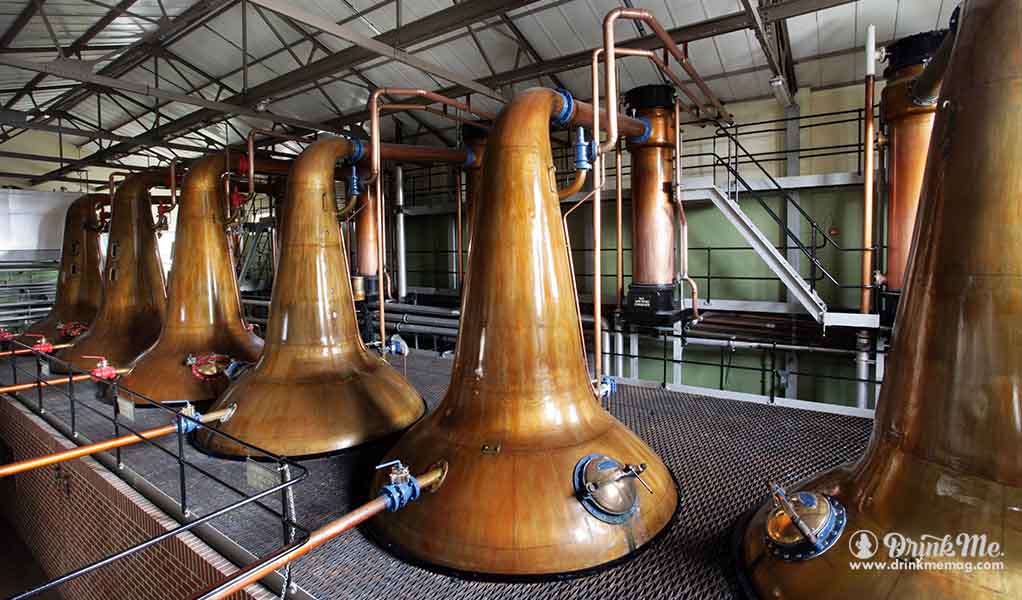 Photo Credit: Colin Hampden-White
Little has changed since then. The name changed in 1981 from Cardow to Cardhu. The word "Cardhu" derives from the Scots Gaelic Carn Dubh, meaning "Black Rock" and the distillery is known as the spiritual home of Johnnie Walker.
As Cardhu was bought by John Walker & Sons to secure supply for their blend, so it is today under the ownership of Diageo that about 70% of Cardhu is used to help create the Johnnie Walker blends.  30% is bottled as single malt whisky. Cardhu is most popular in southern Europe, especially Spain and Greece. A visitor centre was built and opened in 1988 and is open all year around.
Cardhu is certainly a must for any Johnnie Walker fan, but I think any whisky fan should take the time to visit Cardhu, with so much history and with such a wonderful setting high up above the river Spey, there are more reasons to visit than just a lovely dram in the visitors centre.