We continue our imbibe voyage in search of the Black Cow Gold Top Cup Champion, finding ourselves in the wonderful city of Cardiff. Over the past couple of years Cardiff has undergone a huge regeneration, attracting some incredible talent and thus mixology creativity – we were fortunate enough to experience a snapshot of just that.
Our Cardiff winner brought something completely unique to the table, something daring, but without question complete and udder genius (pun totally intended). Introducing Charlie Thomas, the sensational
We sat down with Charlie to get the full story of how he came up with this brilliantly-British delight to wow the judges through the finals.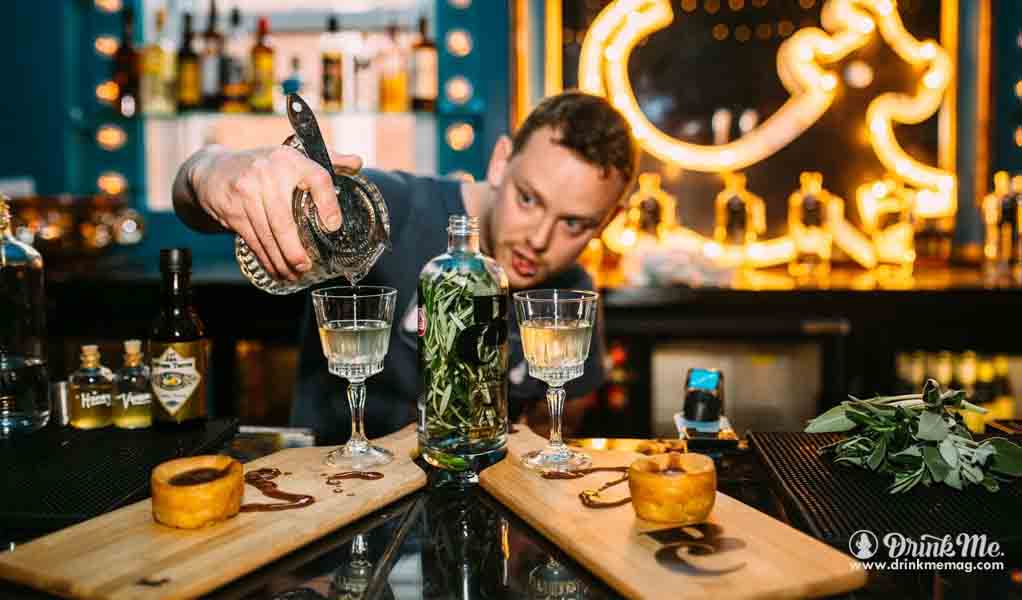 The inspiration for this cocktail came from the family Sunday roast, the only time in a week where my family would all come together. My dad roasting the joint, my mum on the gravy, veg and Yorkshire puddings, and both on the booze from the moment they started cooking. I grew up learning about aperitifs and digestifs, palate cleansers and rounders and I wanted to create a cocktail that reflected that; a coming together of ideas and flavours as a short, sharp kick to the palate before a Sunday roast.
The brief was to make a cocktail that represented Black Cow vodka as a smooth, easy drinking but high quality product with an eye to natural ingredients and foraging. I gathered a strong sense of there being a very British undertone to the proceeding which is why I wanted to use both natural ingredients (the sage, honey and rosemary) and keep in quintessentially British, hence the roast dinner.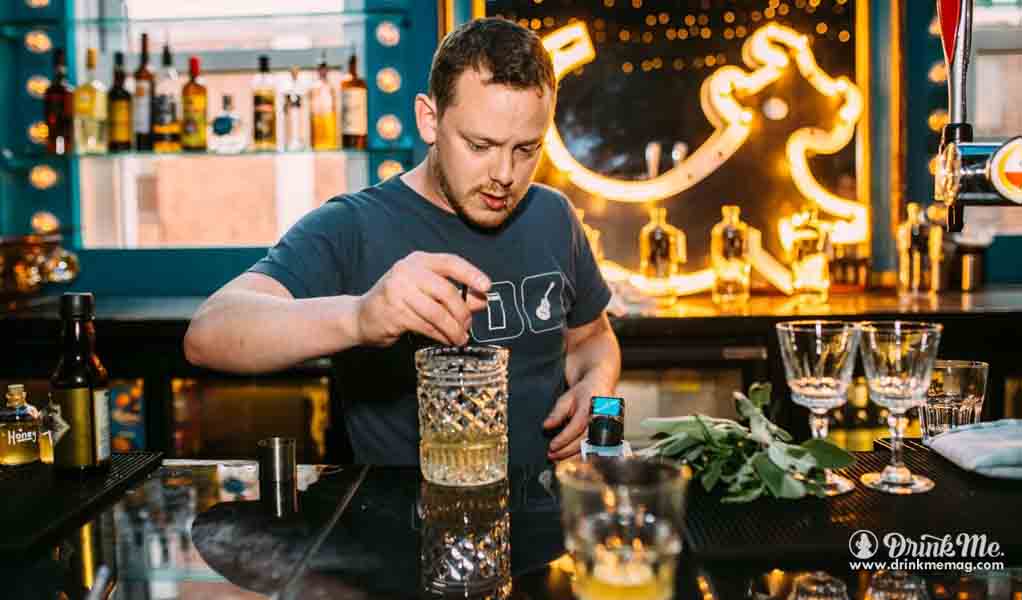 The honey and rosemary are reminiscent of the way my mum cooked roast pork (my favourite roast) and the sage balanced well and were inspired by stuffing. Altogether I find vodka and herbs to be quite similar to pork, that fatty smooth nature of the meat is played by the creaminess of the vodka and the herbs are used in both so I thought it would be a perfect match.
What's different, and hopefully special, about the 'Best of British' is that it's a serious cocktail made with a bit of humour. I didn't want to be too po-faced about it all as I didn't think that represented either myself or the brand particularly well. It's a classy drink that would do well in restaurants and great roast-serving pubs, but it doesn't take itself too seriously. It's served with a Yorkshire pudding for hells sake!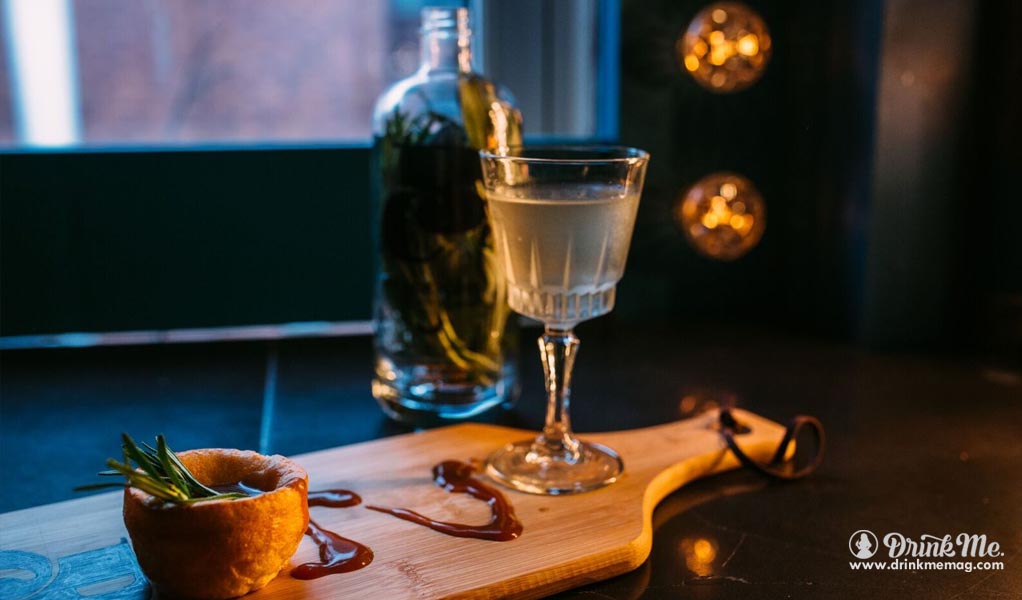 It blends well with black cow because I've not tried to over complicate things. The cooking apple-infused vermouth is held back, the honey is slight and I've only stirred with the sage to keep it from dominating. I didn't want to use over-powering flavours as I wanted the Black Cow to shine through. It's the star of the drink after all
Cocktail story telling is simple; be honest. I know its clichéd but write or say what you know. There's an honesty that comes through that people can see; they can tell you're passionate, that you care, and that in turn shows how much it means to you. To use my mum and dads relationship with food was an obvious choice because it was a big part of my growing up. Appreciating new flavours, trying new things and above all enjoying a drink while we did it.
55ml Black Cow Vodka
8ml honey syrup (1:1 honey to water)
15ml British sour apple-infused vermouth
2 Drops Lemon bitters
2 Guernsey Sage leaves
Add all liquid ingredients and sage to boston glass, add ice and shake vigorously
Strain into a fine cut stemmed glass
Garnish with a sprig of thyme and serve with gravy filled Yorkshire pudding