Over the past 6 months mixology genius' have travelled far and wide across the UK to embark upon an imbibe journey. Manchester, Cardiff, London and Aberdeen saw over 25 incredibly talented up and coming drinks mavens showcase their craft and pioneer some truly delicious cocktails.
In the end, 7 finalists were chosen from the initial heats and invited to partake in the final, set in Dorset Countryside, home to Black Cow vodka. While the competition surrounded the art of British foraging, finalists were asked to explore the nearby cliffs and countryside of Dorset to find local ingredients that would inspire their final creations. Undeniable creativity was witnessed as all 6 concocted their masterpieces and went about telling the story of how they came to be. The secret ingredient of every incredible cocktail is passion and that's exaxtly what each and everyone of these finalists brought to the table.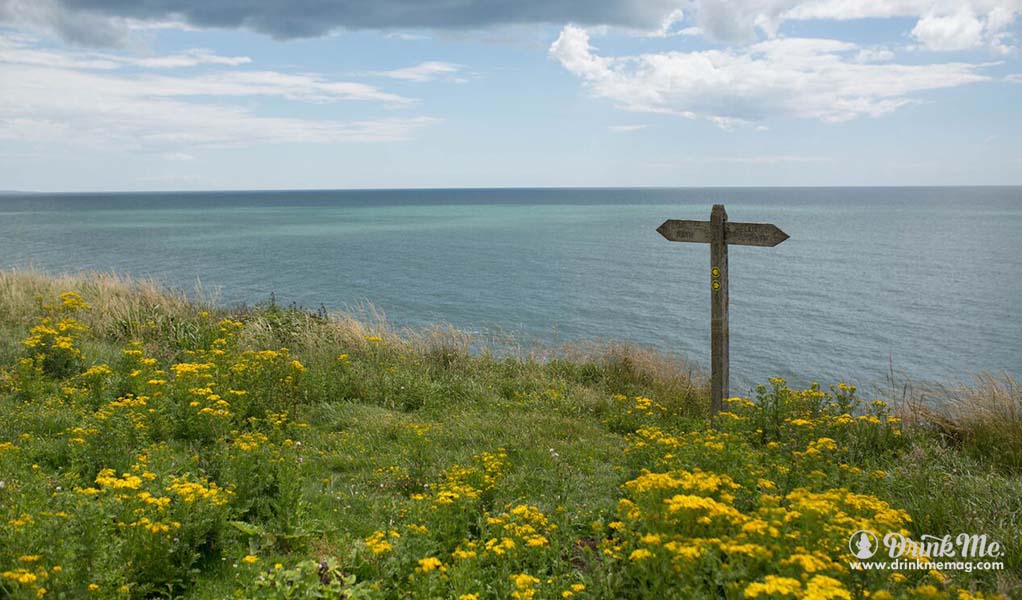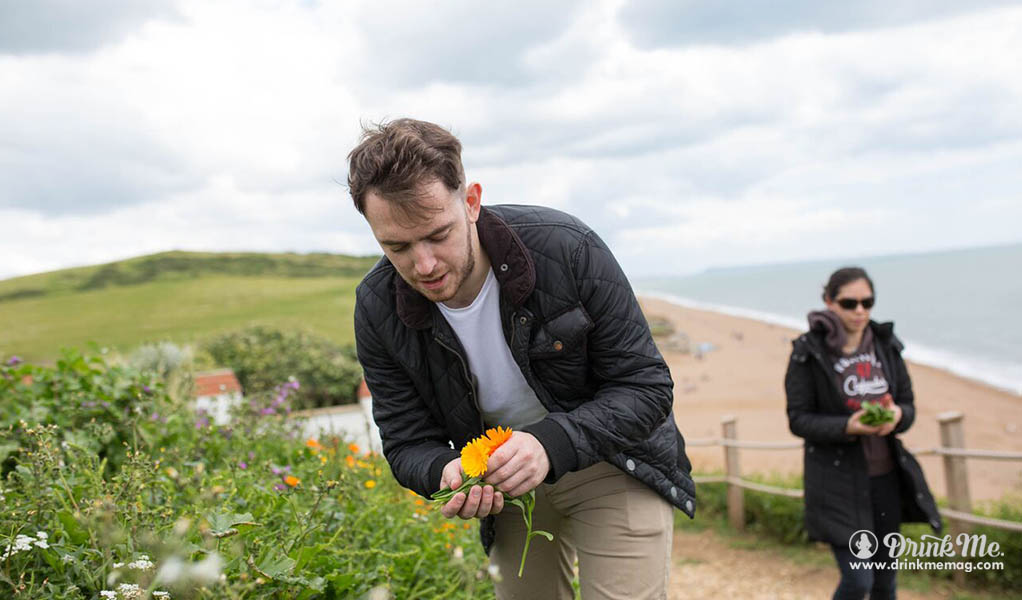 It seemed as if every taste bud was provoked with a series of sweet, sour, savory and salty cocktails in all different shapes and sizes graced the palates of the crowd – hey, there was even a Yorkshire Pudding garnish. Alas, amidst all the hard work and dedication there could only be one winner, which given the sheer quality and excellence across the board was not an easy choice, but a choice nevertheless that was meant to be.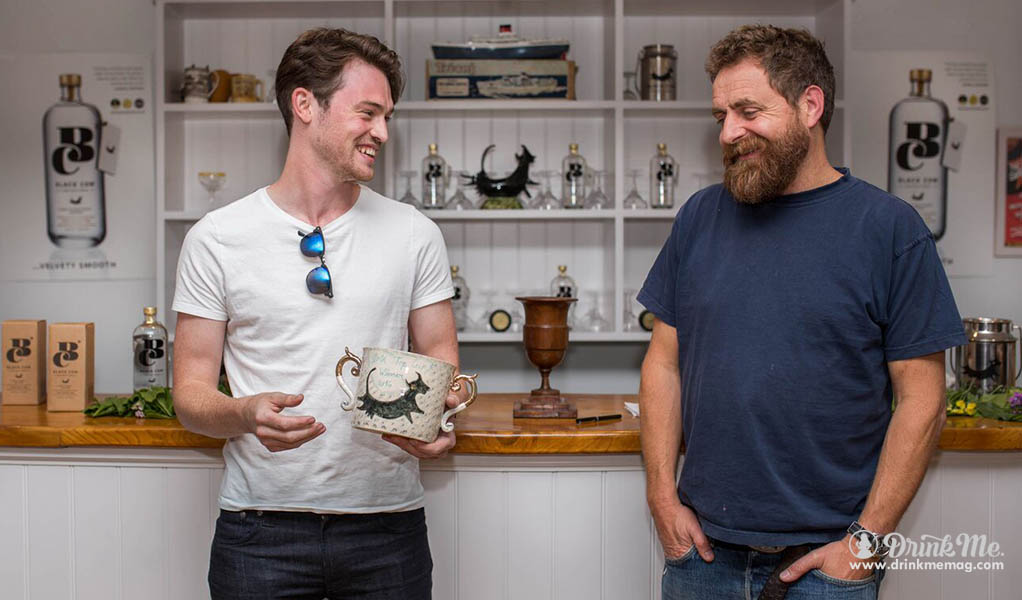 With the title in hand, it gives us great honour to name the 2016 Black Cow Gold Top Cup Champion as Manachain Monoghan, from The Monk Cocktail Bar in Buxton with his incredible 'National Park Cup' cocktail. You see, Mannie came to the competition with a story built from emotion, built from a significant memory in his past that through hard work, skill and incredible creativity he was able to re-live right there from behind the bar. His use of various techniques to enhance the senses to create a multi-sensory smell and taste experience is what took him to that next level, while the combination of intriguing ingredients including Sancerre allowed him to really push the boundaries of mixology. The garnish consisted of a smoked salmon canape, that along with the burnt rosemary, sancerre and Black Cow Vodka made the perfect pairing on the palate to take the taste sensation to a whole other level.
Congratulations Mannie, you deserve it! – See below for the winning cocktail recipe, so you can make your very own.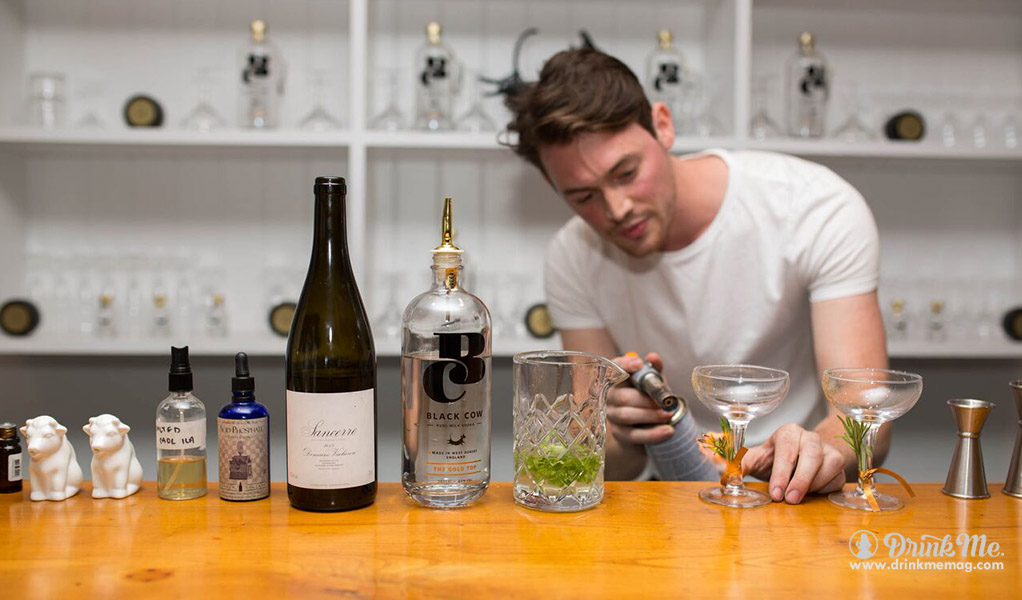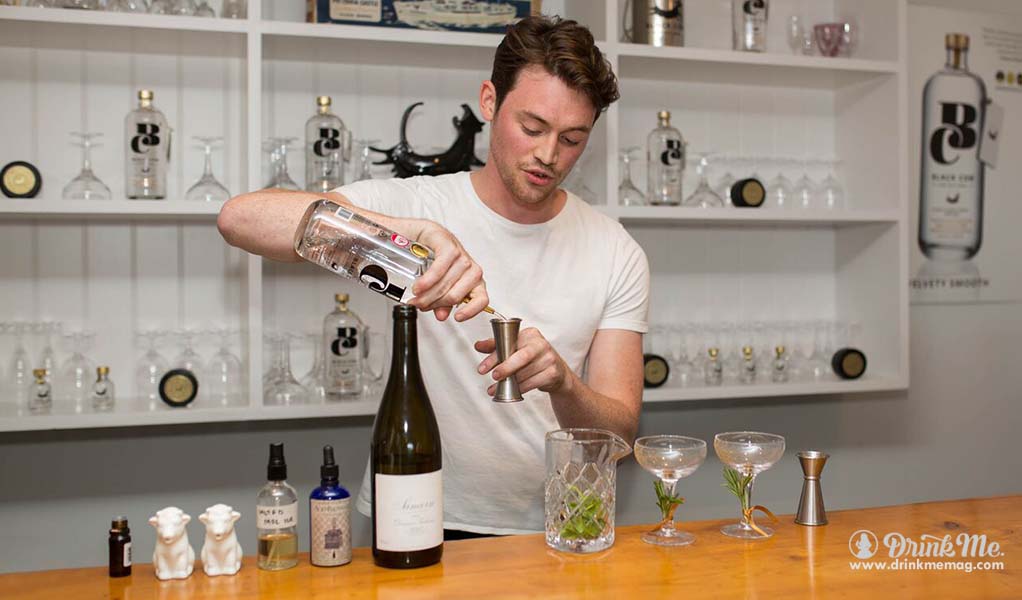 WINNER: National Park Cup by Mannie Monoghan

Ingredients:
50ml Black Cow Vodka
10ml Sancerre
15ml Lactose sugar syrup
Small pick of fresh wild rocket
Salted Caol Ila 12yr old
5 drops of foodsafe bergamot essential oil
Sprig fresh rosemary
Celery salt
Paired with:
Smoked salmon
Cucumber
Horse Radish
Directions:
Prepare a coupe by liberally spritzing the outside with the salted Caol Ila. Garnish with a little celery salt. Gently press the rocket with a bar spoon in a mixing glass with the vodka, white wine and sugar syrup. Stir with cubed ice until well chilled. Fine strain in to the prepared coupe.  Garnish with 4/5 drops of bergamot oil on the surface. Before serving, tie the rosemary sprig to the coupe stem and char. Serve on a slate with the food pairing.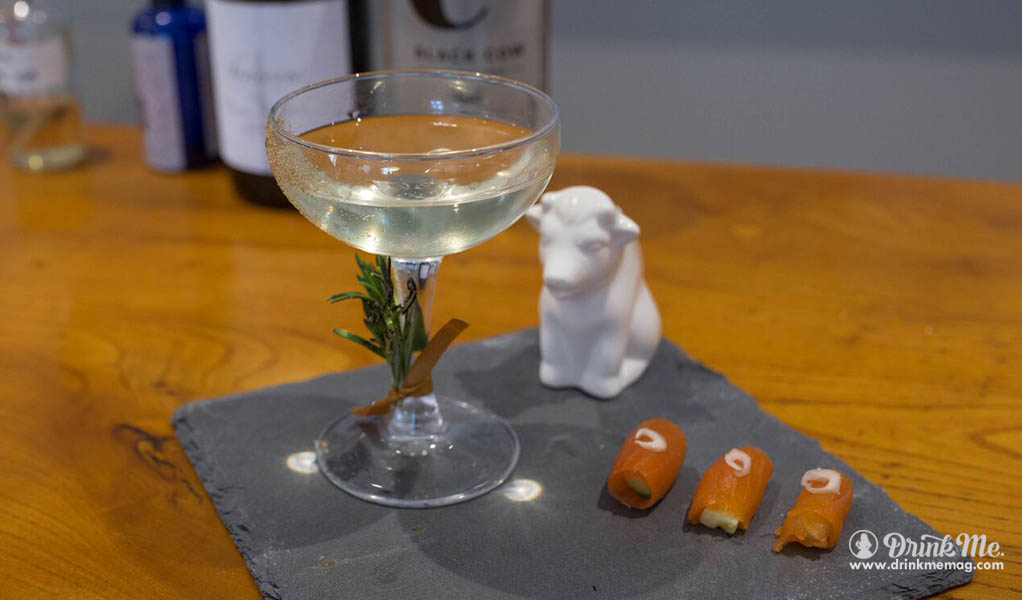 The Complete List Of Finalists:
Ben Crozier from Boozy Cow, Edinburgh
Georgia Thresh from Tariff & Dale, Manchester
Tony Hogan from Épernay, Manchester
Sevi Marshall from Strait and Narrow, Lincoln
Charlie Thomas from Amoeba, Bristol
Felix Cohen from Manhattans Project, London
But in the end there could be only one winner and so the Black Cow Gold Top Cup Title was announced. The winner,