If there are two things people in Silicon Valley are passionate about, those are food and tech. At the inaugural BITE Silicon Valley festival taking place June 5–7, 2015, the culinary and technology worlds will collide at this food fest–meets–TED conference featuring Grand Tastings with renowned local and international chefs, including Dominique Crenn, José Andrés, Michael Mina, and Tom Colicchio.
The conference at Levi's Stadium, Santa Clara, is designed to spark conversations and innovations to build a better future for food in the United States. Demonstrations of current culinary technologies — 3D food printing, sous-vide cookers, and food and beverage apps — will provide food for thought, as will panel discussions like "The Challenge of Food Waste." But it's the cooking demos and savory samples during the Saturday and Sunday Grand Tastings that will bring everybody together and satisfy the appetites of techies and foodies, alike.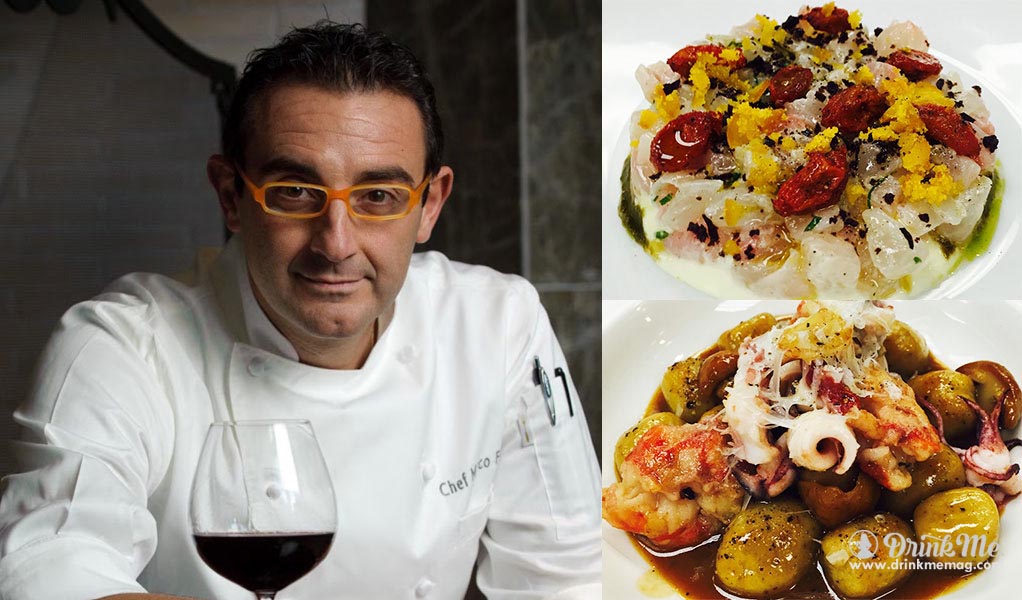 Quattro Restaurant Hosts Opening Night Dinner – Friday, June 5, at 6:30 pm
BITE Silicon Valley kicks off with an exclusive dinner for 60 people at Quattro Restaurant, at the Four Seasons Hotel Silicon Valley. Executive chef Marco Fossati and special guest chef Craig Stoll of Delfina Restaurant Group have collaborated on a gourmet menu that spotlights the bounty of California, elevated by both modern and traditional Italian touches.
Recently, Marco Fossati and Graham Williamson, Assistant Director of Food and Beverage, shared why Four Seasons Hotel Silicon Valley is proud to partner with BITE Silicon Valley.
What interested you in being part of the inaugural BITE Silicon Valley?
GW: "In Silicon Valley, we're in a place where technology is abundant. We're at the forefront, and we're the pioneers behind all these things. And it's exciting there's really a thriving food scene in Silicon Valley. So it's important to celebrate what technological advances have been made in the culinary world."
MF: "Technology has enhanced the culinary world. We've started to use different techniques … the Cryovac, cooking sous vide. I believe that technology never stops. Technology will always be there. More and more, technology is not just an extension, it's a part of us and the development of the future of kitchens."
What do you hope BITE Silicon Valley will achieve?
MF: "I think sometimes people don't know how technology is helping food. What you don't know is what scares you. Having all these different chefs of different nationalities, with different crazy ideas and concepts will help to open up all these people to be more courageous — to try new things."
GW: "I think it's chefs challenging one another to get more ahead and in tune with what's going on in the world of technology. It's great to have this convergence of all these different chefs coming together and showing what they do to bring technology more to the forefront."
Chef Marco already takes on that challenge in the Quattro kitchen, marrying the traditional Italian ideas and flavors of his childhood with technology to cook in a thoroughly contemporary way. This week, memories of his grandmother stewing cuts of meat for hours inspired him to experiment with sous-vide short ribs, cooking them for 48 hours at 52°F. The result: succulently medium-rare, meltingly tender short ribs. "It's a good challenge for any chef to be able to use expensive technology to cook, but to keep the cooking personal."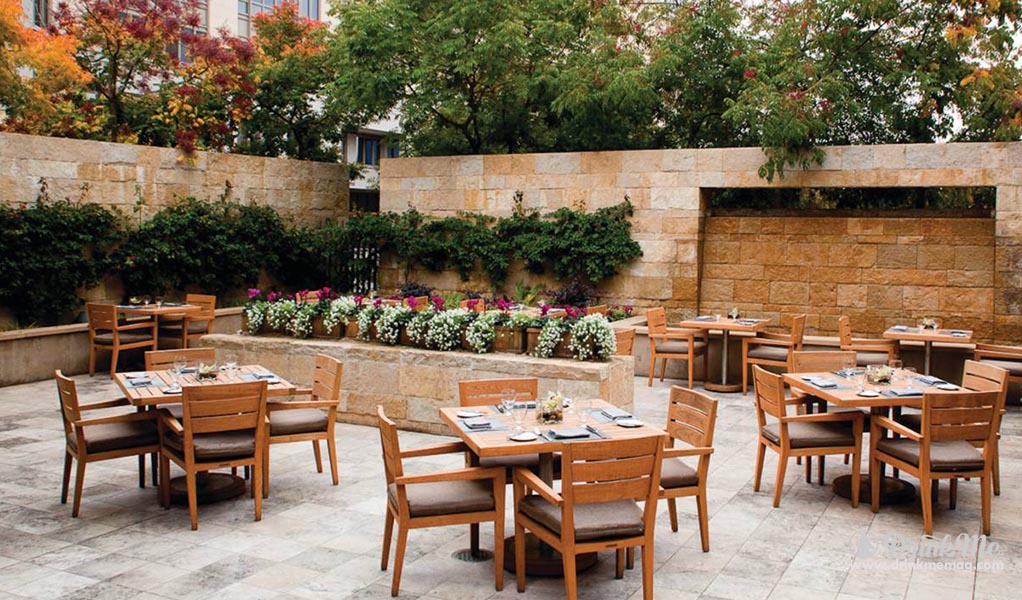 On June 5, 60 diners will be treated to Chef Marco's charming personality and contemporary Italian cuisine at the BITE Silicon Valley kick-off dinner. The fortunate guests will enjoy appetizers on Quattro's terrace, along with a celebratory Ruinart Champagne toast with winemaker Amélie Chatin. Dinner will commence at 7:30 pm: a sumptuous five-course seafood dinner paired with local, Santa Cruz-based Beauregard Vineyards wines. The first course is Dorade Tartare with a lemon verbena potato parmentier, basil and parsley salsa verde, oven-cured Sweet 100 tomatoes, and powdered Taggiasca olives. The third course, Pecorino & Pepe, is a play on the classic Roman cacio e pepe pasta. Reinterpreted as gnocchi made from potatoes, it features the classic ingredients: Pecorino Romano cheese and black pepper. Roasted Santa Barbara spot prawns, sauteed porcini mushrooms, Monterey squid, and a light bisque-like sauce will complete the dish.
To be one of the guests at the exclusive Quattro dinner, purchase tickets. $250 inclusive of wine pairing, taxes, and gratuity.
Four Seasons Hotel Silicon Valley at East Palo Alto
2050 University Avenue, East Palo Alto, CA 94303
Website | Facebook | Twitter | Instagram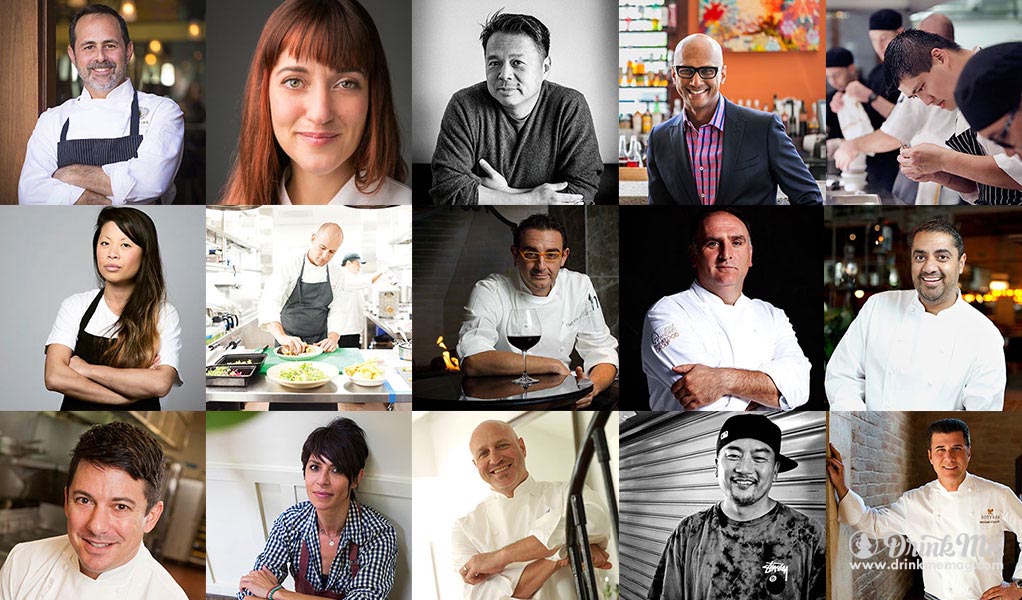 Levi's Stadium
4900 Marie P. DeBartolo Way, Santa Clara, CA 95054
Grand Tasting: Saturday, June 6
Tickets: $149
Participating chefs and restaurants include:
Bourbon Steak, Michael Mina
Burritt Room + Tavern, Lucas Knox
Calafia Café, Charlie Ayers & Frank Otte
Centerplate @ Levi's stadium, Dinari Brown
Cin-Cin Wine Bar and Restaurant, Shingo Katsura
Craftsman and Wolves, Angela Pinkerton
Delfina, Craig Stoll
Humphry Slocombe, Jake Godby
Ink., Michael Voltaggio
Kite Hill
Manresa Bread, Avery Ruzicka
Mayfield Bakery & Café, Samantha Miotke
Top Chef Boston Winner, Mei Lin
One Market, Mark Dommen
Piperade Restaurant, Gerald Hirigoyen
Pizza Antica, Bradley Ceynowa
Plumed Horse, Peter Armellino
Presidio Social Club, Ray Tang
Quattro Bar and Restaurant, Marco Fossati
Seed + Salt, Ariel Nadelberg
Spruce, John Madriaga
Tacolicious, Eddie Franco
ThinkFoodGroup, José Andrés
The Village Pub, Dmitry Elperin
Grand Tasting: Sunday, June 7
Tickets: $149
Participating chefs and restaurants include:
Atelier Crenn, Dominique Crenn
Bel Campo Meat Company, Anya Fernald
Bourbon Steak, Chris Curtiss
Bourbon Steak Pastry, Veronica Arroyo
Calafia Café, Charlie Ayers and Frank Otte
Centerplate @ Levi's stadium, Dinari Brown
DOSA, Anjan Mitra
EPIC Roasthouse, Parke Ulrich
Haven, Charlie Parker
Humphry Slocombe, Jake Godby
jeninni kitchen + wine bar, Jeffrey Weiss
Kite Hill
Lure + Till, Patrick Kelly
Quattro Bar and Restaurant, Marco Fossati
Richie Farina
The Sea by Alexander's Steakhouse, Yu Min Lin
spoonbar, Louis Maldonado
Slanted Door, Charles Phan
The Table, Anthony Jimenez
ThinkFoodGroup, José Andrés
Waterbar, Parke Ulrich
BITE Silicon Valley
Website | Facebook | Twitter | Instagram