Birds & Bees, the Downtown LA underground cocktail lounge, has officially launched a new series of cocktails. Bar Manager Jake Larowe takes it to a new level, serving up a diverse menu of flavors, spirits, and drinks utilizing famers' market fresh seasonal produce, balanced together with a variety of imaginative techniques that showcase the simplicity and depth of each cocktail at the highest culinary level.
With a new menu of elevated takes on classic cocktail favorites, Larowe pushes drinkers outside their comfort zones with a riff on the beloved Old Fashioned cocktail, You Make Me Feel So Young, made with chocolate chip infused rye whiskey and served with homemade chocolate chip cookies. Transportive cocktails also make its way to the menu through the Summer Wind, a deconstructed pina colada topped with house made coconut whipped cream. Those looking for a luxury, savory experience can sip on the Earth Angel, a savory yet balanced whiskey cocktail featuring Balvenie 14-year Caribbean cask, lactobacillus fermented mushroom juice cocktail, and served with chocolate dipped dehydrated mushrooms and oranges.
As a true 'cheers' to the 1950s, the new cocktails are inspired by classic songs from Elvis Presley, Frank Sinatra, Buddy Holly, and the like, while a new shareable punch bowl gives nod to hit television shows from the era. The full menu includes:
You Make Me Feel So Young (Frank Sinatra, 1956) – chocolate chip cookie infused rye whiskey, pedro ximenez sherry, angostura bitters, house chocolate bitters, served with house made chocolate chip cookies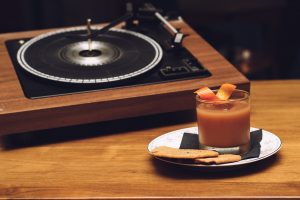 The Devil in Disguise (Elvis Presley, 1963) – pumpernickel and corn rye bread infused vodka, burnt honey, orange, lemon, angostura bitters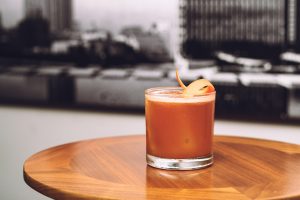 Summer Wind (Frank Sinatra, 1966) – blend of three rums, pineapple, lime, caramelized pineapple, coconut sugar, whipped coconut cream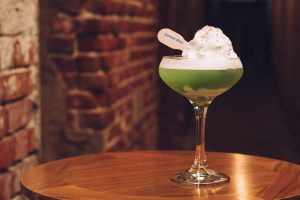 Peggy Sue (Buddy Holly, 1957) – gin, yuzu kosho, grapefruit, lime, house made vermouth #2, bitters, served with house made mochi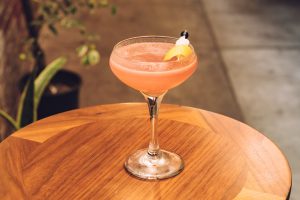 Love Me Tender (Elvis Presley, 1956) – bourbon, balsamic vinegar berry gomme, thai basil, lemon, egg white, licor 43, elderflower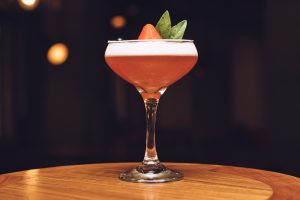 Mack the Knife (Bobby Darin, 1959) – aquavit, vodka, amaro Angelino, suze, citrus oleo, cardamom orange tincture, peychauds bitters, tarragon, grapefruit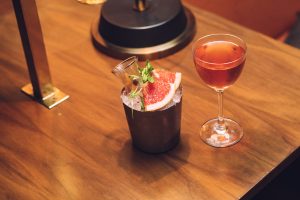 Earth Angel (The Penguins, 1954) –Balvenie 14-year Caribbean cask, lactobacillus fermented mushroom juice, chocolate dipped dehydrated mushrooms and oranges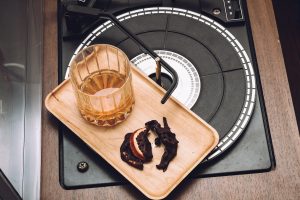 Japanese Highball – tangerine and miso infused whiskey, soda water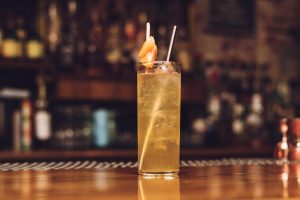 Captain Kangaroo Punch Bowl – gin, st. Bernardus witbier, rose hip and hibiscus orgeat, grapefruit juice, lemon juice, berries, mint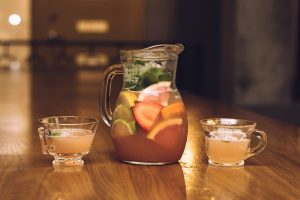 WHEN:
Birds & Bees new cocktail menu will be available starting on Friday, February 22nd, available all season long.
WHERE:
Birds & Bees
207 S Broadway, Basement
Los Angeles, CA 90012