A whiskey distillery and a Portland, Oregon-based bicycle company have teamed up to sell the ultimate hipster product— bicycles made from recycled wooden casks. Glenmorangie, a single malt scotch whiskey distillery located in the Scottish Highlands, is committed to creating a perfectly smooth, clean whiskey by only using their wooden casks twice. The 174-year-old company experiments with innovative kinds of wood finishes in their designer-made, American oak casks.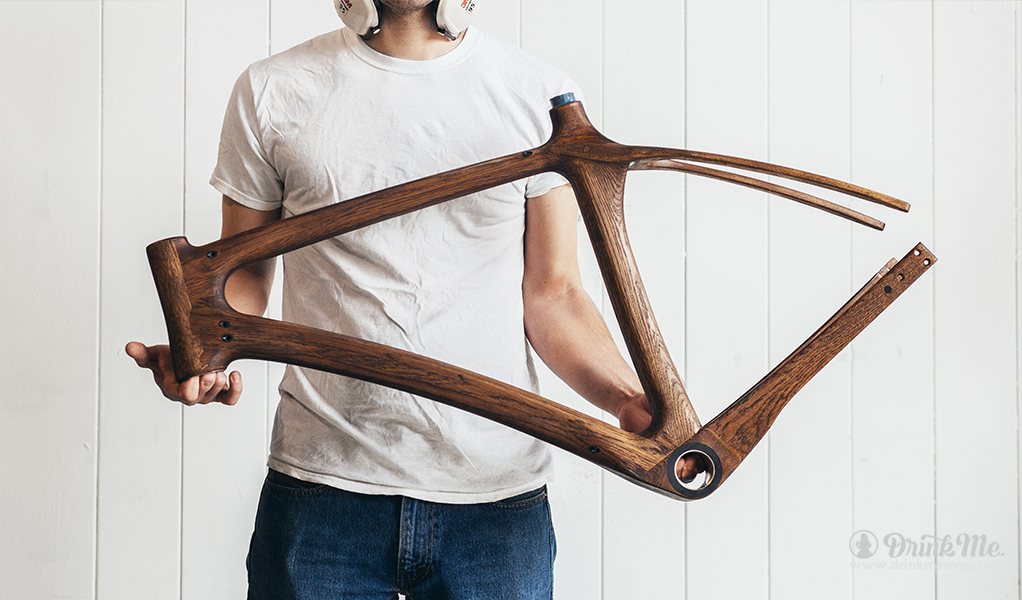 The same pioneering spirit and dedication to providing the highest quality product available is an inherent trait within bicycle manufacturer, Renovo. The company, whose name comes from the Latin verb "to renew," was founded in 2007 and inspires light riding with their signature hollowed hardwood bicycle frames. 15 staff members and craftspeople engineered a wooden bicycle frame that creates a smoother, quieter, and cooler ride. Renovo calls their technology "Total Ride Quality"— their engineers have found that wood absorbs four times as many vibration damps as other common materials like steels, titanium, and aluminum.
Though these companies create two entirely different products (and certainly don't recommend pairing the two together), their innovation and inspiration are remarkably alike. Glenmorangie and Renovo are able to deliver products that have been studied and crafted to perfection by understanding the variations and individual properties within certain kinds of woods, determining the best wood for their product, and maximizing the quality of the wood used.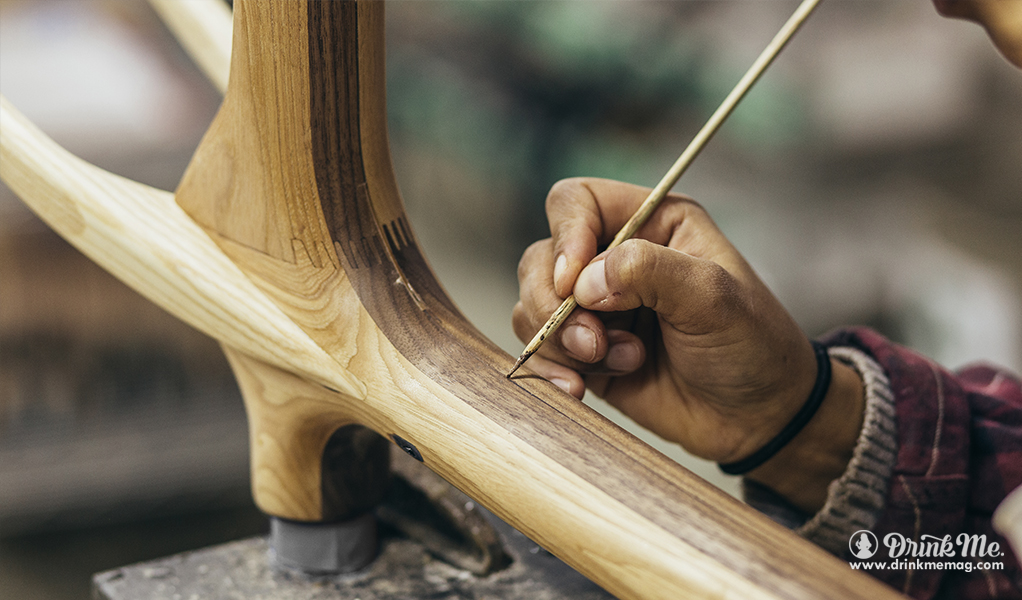 The Glenmorangie x Renovo bicycle pays tribute to the whiskey company's Original Single Malt Scotch Whiskey. They deliver careful craftsmanship and a ride as smooth as the whiskey tastes. Each bicycle takes 20 hours to complete and weighs approximately 18 lbs. The handmade, hollow wooden frame of each Glenmorangie Original bicycle is made from about 15 staves, which once aged the namesake whiskey. A rich color, Glenmorangie's Signet icon, and an individual number finish off the iconic lightweight frame. The final product is an attractive and rare addition to the cycling world.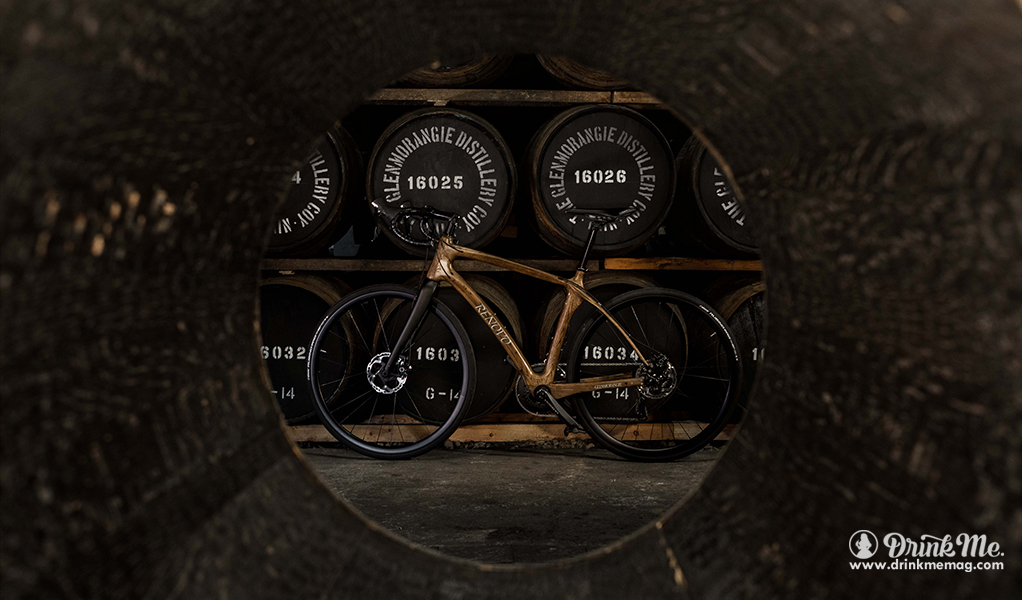 This is not the first time Glenmorangie has partnered with a company to reuse their wooden casks. Previously, the whiskey makers teamed up with British eyewear designer Finlay & Co. to offer the first Scotch whiskey sunglasses. The collaboration between Glenmorangie and Renovo has the potential to inspire future unlikely pairings between companies who offer groundbreaking products.
Glenmorangie: Facebook // Twitter
Renovo: Facebook // Twitter