In honor of chocolate, Tim Gaiser (MS) supplies the lowdown on Chocolate and Port. He pairs some of America's most beloved chocolate brands with a selection of Ports from Sogevinus', Portugal's first Port company, historic portfolio. Gaiser tasted everything from Hershey's and snickers to artisan bars from the famed Ghiradelli and Valrhona. No matter how common or unique, each chocolate has its most compatible pairing.
Before we delve into Gaiser's suggestions, he has two thoughts on chocolate-wine pairing. First, the rule about sweet wine and dessert wine still applies in that the wine must be sweeter than the dessert (i.e. chocolate). Second, pairing red wine with chocolate is quite mythical due to the bitterness tolerance factor, so fortified sweet wines, such as the port, will always work better with chocolate.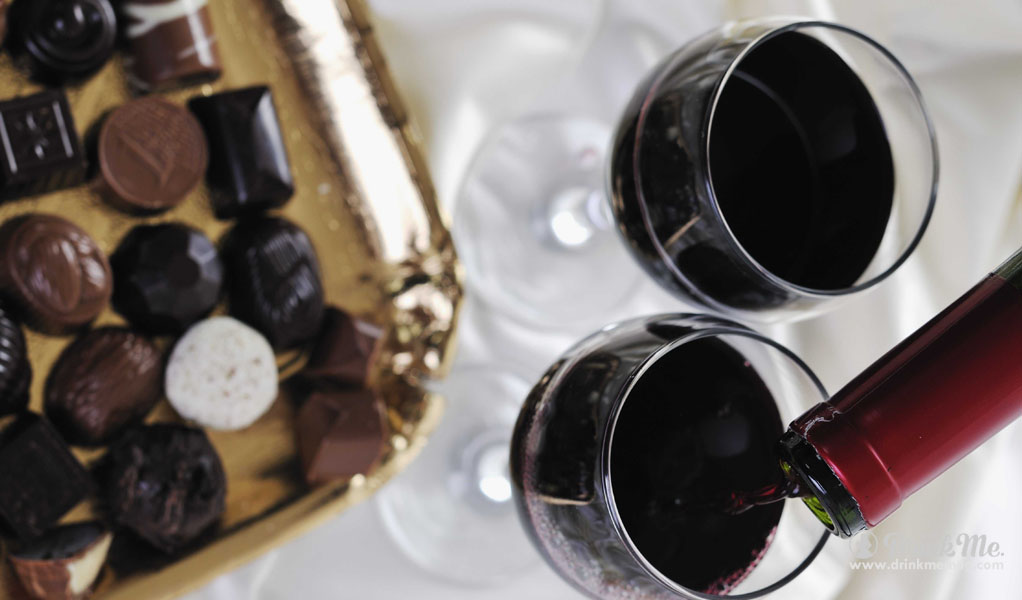 Hersey's Milk Chocolate Bar
Everyone knows what the classic Hersey's bar tastes, looks, and smells like, but did you even think it classy enough to pair with wine? Its standout feature is most definitely its sweetness in part due to the milk, so the wine suggested is the Barros 10-Year-Old because remember the wine's sweetness must surpass that of the dessert.
Dove Bar, Milk Chocolate
With a chocolate content hovering near 15%, Dove proves to be almost as sweet as Hersey's. This calls for a wine slightly different, so Gaiser says a delicious choice is a White port like Kopke 10-Year-Old.
Snickers Bar
Chocolate aside, Snickers contains a lot of other gooey and chewy contents making it a crowd favorite. Not overly sweet with an appeasing texture, Snickers needs an aged tawny port that's not too sold. The 2000 Cálem Colheita should be your go-to if your craving snickers and wine at the same time.
Reese's Peanut Butter Cup
Considered one of the greatest pairings—chocolate and peanut butter—in the candy world, Reese's sweetness is toned down by the peanut butter. Therefore, this sweet but not too sweet treats needs the Burmester 20 Year-Old-Tawny.
KitKat Bar
The popular chocolate of the evening seems to be milk, but this time with a satisfying crunch in the middle. Again, another super sweet choice needs another sweeter port. Try the Kopke 20-Year-Old White Port.
Ghiradelli "Intense Dark"
Finally a bar with over half (60%) cocoa! This higher quality and higher intensity chocolate is a medium-sweet. Something in the middle need a nice late-bottled-vintage port like the 2009 Cálem LBV.
Valrhona "Le Noir Amer"
Our second to highest cocoa content on this list, Le Noir Amer boasts a whopping 71%. This serious chocolate comes from one of the world's top producers. The bar combines fruity chocolate sweetness with the subtle bitterness of the cocoa. Its wine equivalent should be 2011 Kopke.
Valrhona "Le Amer Extra Amer"
As the name would suggest, we have another high cocoa content bar. This Valrhona creation is the highest on our list at 85%. There's a pleasant blend of rich, earthy, and bitter, so the wine needs to match the overall distinct taste. A new release vintage port or the 2012 Kopke Quinta de São Luis should do the trick.