The end of summer doesn't have to be all doom and gloom. Labor Day is around the corner and since this holiday honors the American Labor Movement we figured we'd put our readers to work. Here are seven Labor Day inspired cocktails for you to learn by September 3rd.
CITRUS POMEGRANATE PROSECCO PUNCH
Ingredients:
Method: In a large pitcher or punch bowl with plenty of ice combine the fruit juices. Pour the Ruffino Prosecco over top. Garnish generously with sliced citrus and pomegranate seeds. TIPS: For best flavour use freshly pressed juices as available. Ruffino Sparkling Rosé is a great choice for this recipe too.
EASE UP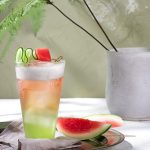 Ingredients:
Method: Muddle cucumber with water and allow to sit overnight. Strain the water and then combine the liquid with equal parts sugar. Build in a highball glass, garnish with small watermelon cube and a cucumber slice on a skewer.
FROSECCO FIORE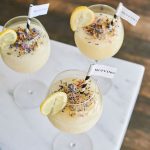 Ingredients:
Method: Mix all ingredients and pour into a frozen drink machine. Mix until frozen and pour in an oversized wine glass. Garnish with fresh lavender, elderflower and a lemon wheel.
NOBLE PUNCH
Ingredients:
Method: Place Casa Noble, lime juice, pineapple juice, and simple syrup into shaker with ice. Shake until chilled. Strain into glass; top with soda and bitters. Garnish with pineapple wedge.
AMERICAN DREAM PUNCH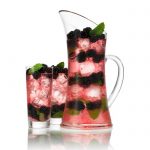 Ingredients:
Method: Combine ingredients in a pitcher and top with ice. Garnish with blackberries and mint.
BITTER PINK PEACH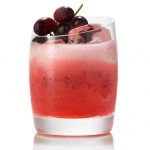 Ingredients:
Method: Muddle grapes in a cocktail shaker, add remaining ingredients, and shake well. Strain into a rocks glass over ice. Garnish with grapes.
KIWI MARTINI
Ingredients:
Method: In the bottom of a mixing glass, muddle the kiwi in the lemon juice and simple syrup. Add remaining ingredients and shake well with ice. Strain into a chilled martini glass (or over ice into a rocks glass). Garnish with a kiwi slice on rim of glass.
Servings: 1 martini