Memorial Day is upon us and at Drink Me that means a sincere and honorable nod to our fallen. It is then, like all occasions, a reason to explore new cocktails. We've listed bars from around the country for our national audience, so if you can, find your way to one of these creative bars this Monday. And if you're off to your neighbor's house, then know that each of these cocktails kicks summer into high gear with refreshing, crowd-pleasing recipes that are great for everything from rooftop pool parties to backyard BBQs.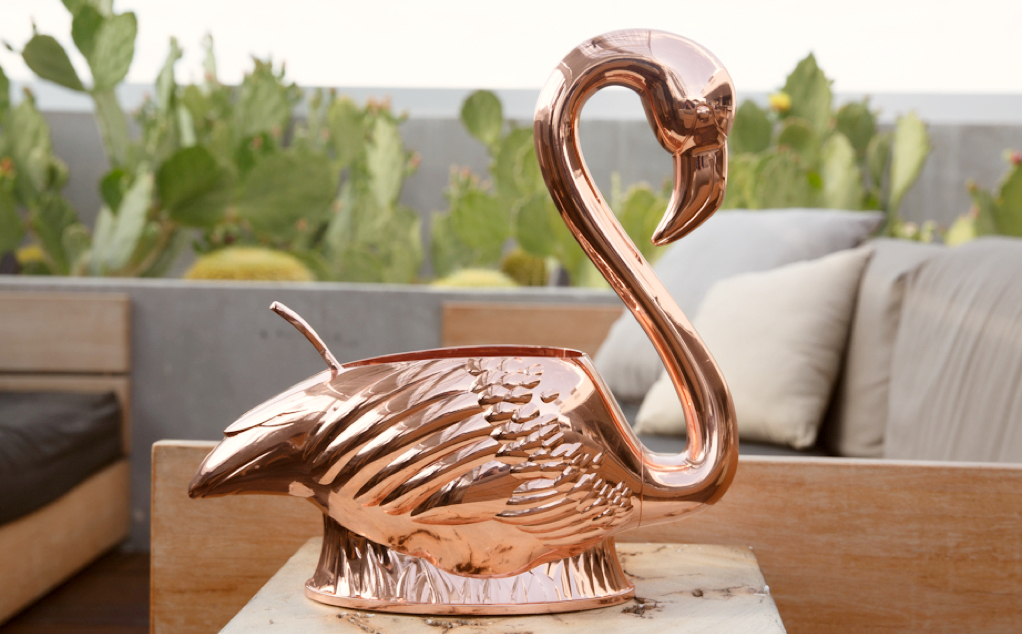 High Bar
| Palm Springs, CA
Delayed Flight: Served in a festive, rose gold flamingo, this refreshing summer cocktail serves ten and is best enjoyed poolside. Courtesy of Kimpton The Rowan Palm Springs' Lead Bartender Mary Valdez.
Ingredients:
15 oz Tito's Vodka

15 oz fresh-squeezed grapefruit juice

5 oz Aperol

5 oz fresh-squeezed lemon juice

5 oz simple syrup

10 oz cold water
Method: Combine all ingredients and whisk to aerate, pour over ice and serve.
Market Punch: The Market Punch is crafted with a dry gin, lemon juice, sparkling water, and a punch mix created with fresh rosemary sprigs and Earl Grey tea resulting in a lighter and brighter punch that was once served at cotillions, weddings and other events over the years at Green Pastures. Makes 60 oz/12-15 servings.
Ingredients:
16 oz Your favorite London dry gin

8 oz Lemon juice

32 oz Punch Mix*

4 oz Cold, sparkling water

Garnish: Rosemary sprigs, grapefruit half wheels, lemon wheels
Method: Add all ingredients punch bowl. Stir together for 15 seconds to combine.
Punch Mix Ingredients:
18 oz Filtered water

2 large sprigs of rosemary, coarsely chopped

1.5 oz by volume Earl Grey dry, loose tea

10 oz White sugar

2 oz ginger juice (fresh ginger root, juiced)

14 oz Grapefruit juice (roughly 3-4 grapefruits)
Method: Heat water to just below boil, take off heat, and then add in Earl Grey and Rosemary. Stir occasionally; allow to steep for 10 minutes and then strain off solids. Next, slowly mix in all sugar. Gently heat the liquid again if the sugar is not dissolving. After sugar has fully dissolved in the tea, allow mixture to cool to room temperature, and then add in grapefruit and ginger juice. Finally, stir to integrate. Lasts 10 days, keep refrigerated.
Hibiscus Punch – Featuring rum, honey, lime and hibiscus, this refreshing summertime sipper is perfect for a long weekend by the pool. Yields 4 liters
Ingredients:
1 bottle light rum

1 bottle Plantation Pineapple Rum

3 cups of lime juice

3 cups of honey syrup

3 cups of soda water

4 oz. dried hibiscus
Method: Steep hibiscus in liquor for 1 hour. Strain and add rest of ingredients. Refrigerate and serve.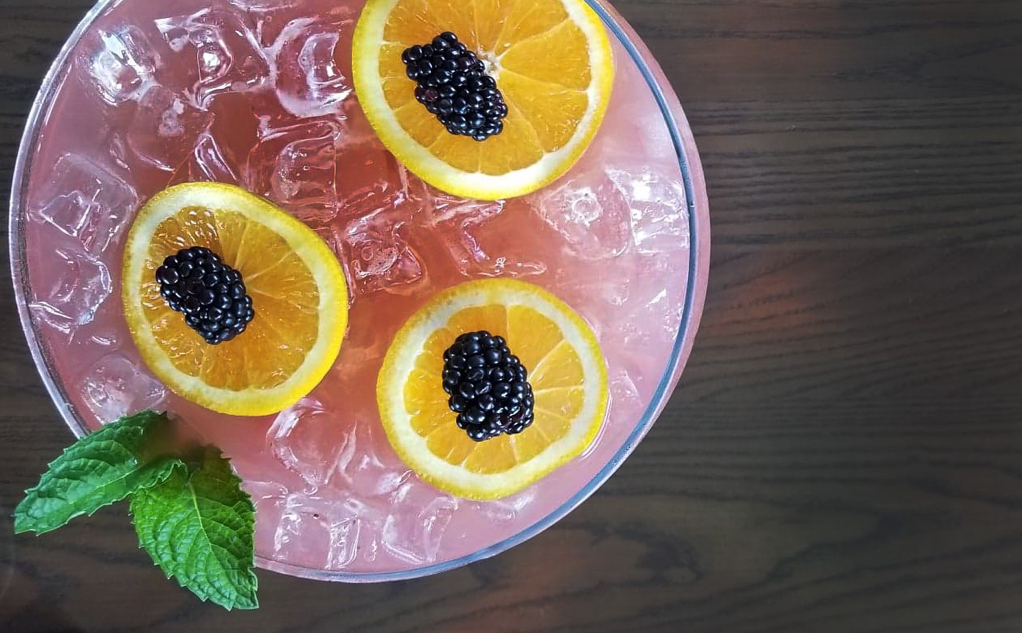 Permanent Holiday Fish Bowl: Deep Eddy Orange Vodka, Gekkeikan Sake, Soho Lychee Liqueur, strawberry, lemon and ginger beer
Ingredients:
4 oz. Deep Eddy Orange Vodka

6 oz. Gekkeikan Sake

3 oz. Liquor Soho Lychee

2 oz. Fresh lemon juice

3 oz. Strawberry puree

8 oz. ginger beer
Method:
Fill your fish bowl, or large bowl, with ice. Pour all ingredients over ice and stir well. Garnish with orange wheels and blackberries, and serve with individual glasses or straws.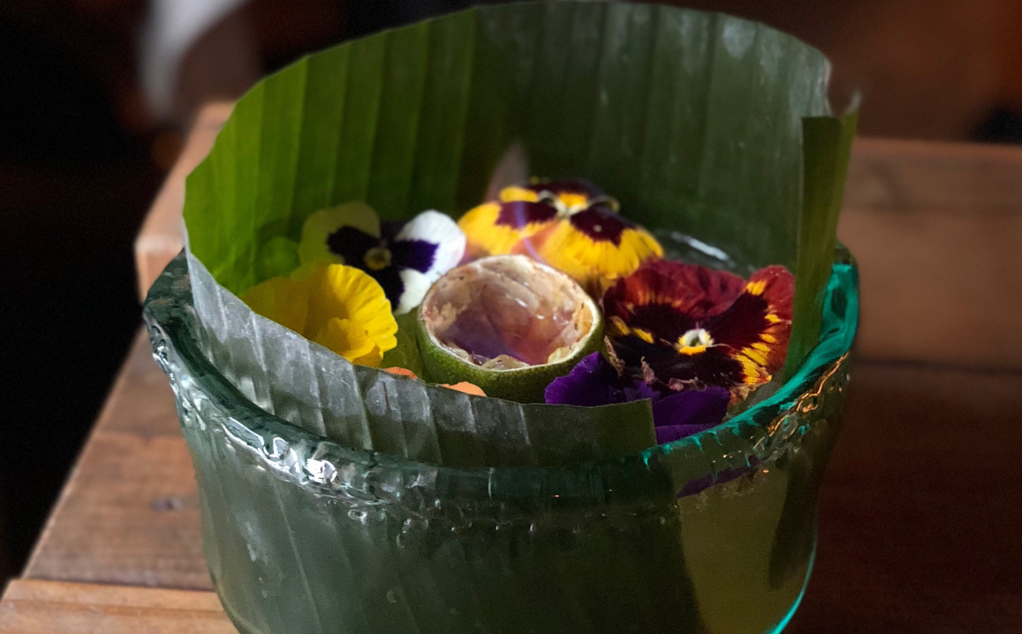 Scorpion Bowl – proprietary blended Mosswood Day Rum, Western Grace brandy, lemon, citrus juice, cashew orgeat, sparkling wine; serves ~4
Ingredients/Method:
Build in Blender (to flash mix with 1 scoop hoshi ice and 1/2 scoop cobbled ice)

3 oz. Mosswood light rum

3 oz. Brandy

4 oz. Lemon juice

3 oz. Lime juice

3 oz. Passion fruit syrup

2 oz. Corn whiskey

2 oz. Pucino

2 oz. Orgeat

2 oz. Simple syrup

1 oz. Smith and Cross

Wrap Bowl with banana leaf. Float 1 oz sparkling wine. Add Flowers, Lime Shell w/ OFTD. Sprinkle w/ Cinnamon.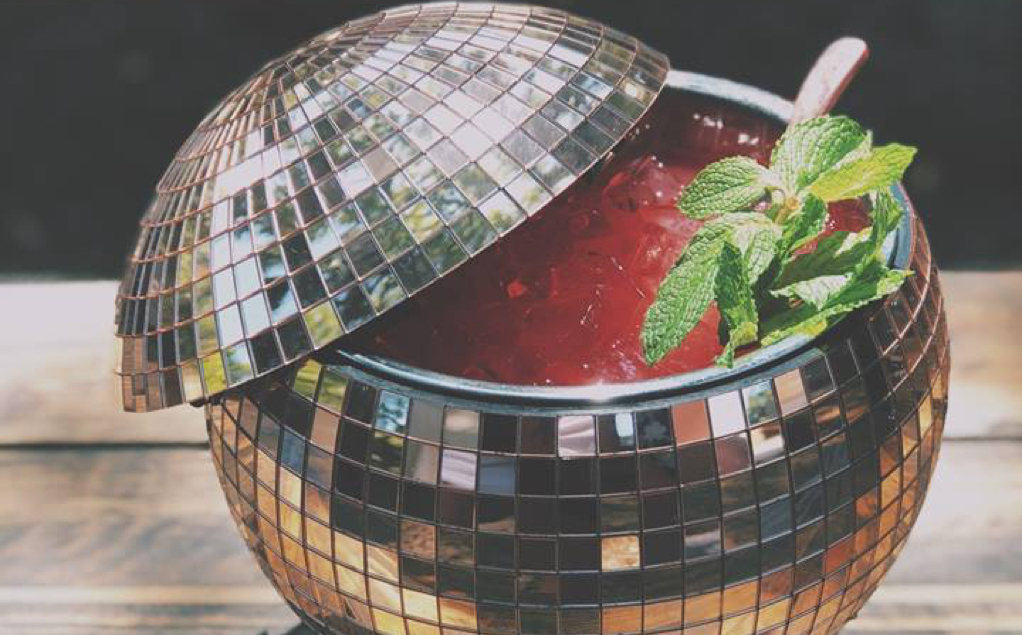 Ruschmeyers
| Montauk, NY (The Hamptons)
Ruschmeyers Punchbowl Cocktail: Served in a Ruschmeyer's disco ball, the large punchbowl is a favorite among regulars and is great for groups looking to enjoy summer flavors in a fun atmosphere. Makes about 10 servings.
Ingredients:
20 oz. vodka

8 oz. fresh lime juice

40 oz. fresh watermelon

6 oz. simple syrup

½ a whole jalapeno

Mint, for garnish
Method: Whole watermelon, for garnish (optional for serving); Mix Serve over ice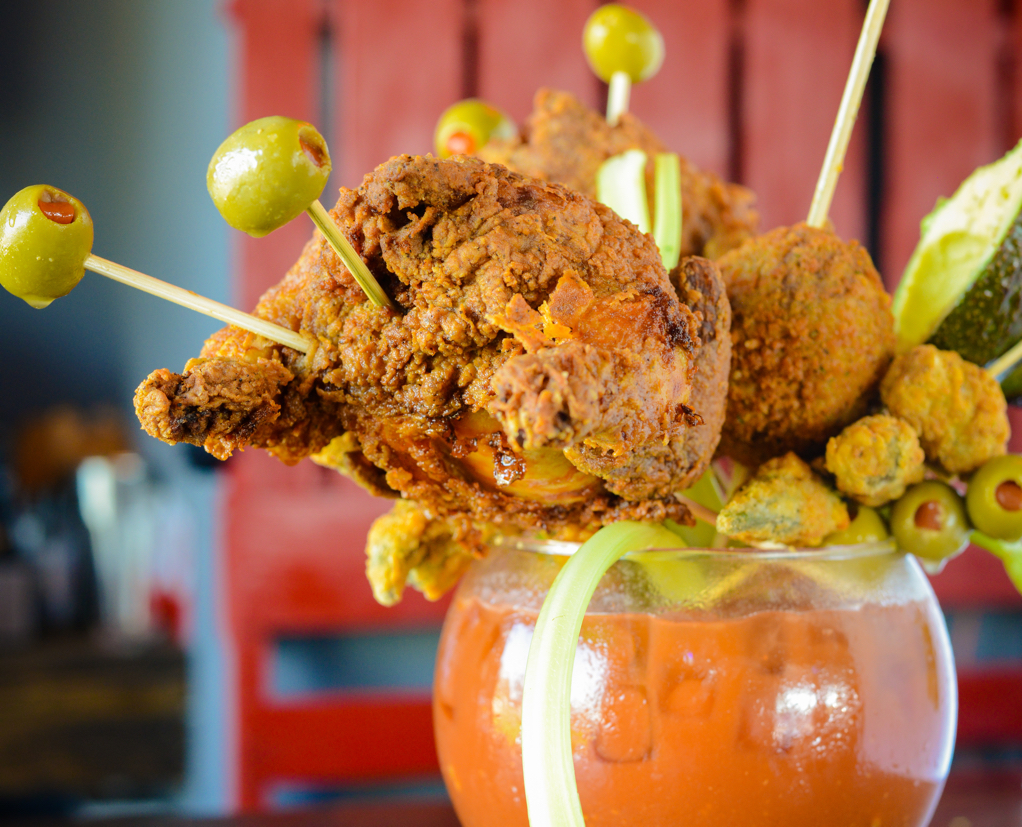 Brunch for Two: This is the closest thing to a southern-fried edible arrangement that you'll ever see. Party Fowl's 55oz Brunch for Two arrives at the table topped with two whole fried Cornish game hens, two whole scotch eggs, eight fried okra and one whole avocado.
Ingredients:
2 fried Cornish game hens

1 whole avocado

2 Scotch eggs

8 pieces of Okra

10 oz Pickers Vodka

Walkers Bloody Mary mix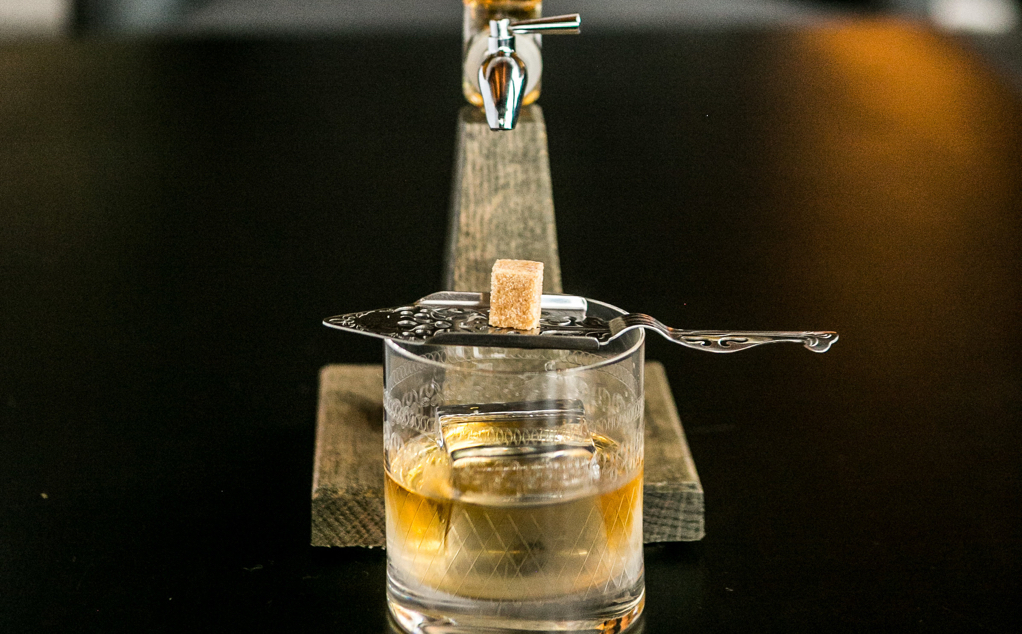 Flying Dutchman: The grog that has dead men telling tales. Poured from the starboard, bow down to Davy Jones' Locker – Serves 2
Ingredients:
1.5oz Stolen Smoked Rum

1.5oz Novo Fogo Cachaca

1.5oz Smith & Cross

1.5oz 1-1 Honey

1.25 oz Lime

.75oz Grapefruit

.25oz Allspice Dram
Method: Stir & strain into ship carafe, smoke with a little bit of orange wood
Garnish: Anchor Cube // Glassware: Globe Glass