(9 minute read)
It's widely accepted that if you hear a song, you would ask who's performing it. That way, you know to listen out for that same artist in the future, or even look up some of their previous music. If you like a sports team, a news channel, a clothing brand or make of car, you'll take note and you're quite likely to go and see that team, watch that channel, or buy from that clothing brand or make of car again. You trust what's been proven to you. So doesn't it make perfect sense that when you taste a wine you love, you should pay attention to the winemaker who made it?
Knowing the winemaker whose product you're drinking is the first step to knowing wine. You can compare and contrast the wines they produce and experience the joy that is watching the winemaker evolve, as you evolve with them.
Here are five reasons to follow the winemaker, and not just the wine.
You'll Spot A Deal When You See One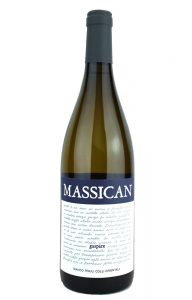 Dan Petroski is a 100-point scoring winemaker (Larkmead). He's the San Francisco Chronicle 2017 Winemaker of the Year and could boast a plethora of Michelin-rated restaurants that serve his wines. But for those who follow him, and I do, you'll know that the 2017 Massican Gaspare Friuli Colli Orientali White Wine which is available on WineAccess.com for only $30 is a complete steal and can be delivered directly to your door. Phew, that means you don't need to be on Dan's mailing list to score a bottle. The entire Massican line of wines really represents Dan's Italian-influenced California white wines, but this 2017 Gaspare comes from the world-class region of Friuli itself. It's crisp, refreshing, impeccable and affordable! Order this wine to get to know Dan.
---
You'll Understand Any Region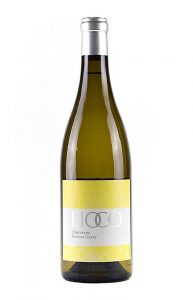 We all know that a bottle with Sonoma Chardonnay written on the label gets immediate koudos, whether it's deserved or not. While the region like any other high-profiled AVA will have earned its spots, the general concession that any wine from said region is good, makes it difficult for you to learn what really is. In fact, Matt Licklider of LIOCO Wine Company said it best: "Ever eat a tomato that's red but has no taste? Chances are it got too much water. We look for dry-farmed, older vineyards, and for sites on the fringe: places where the vines have to struggle to get ripe. It's a risky proposition, but when the stars align, the wines can really dazzle you."
That's why husband-and-wife team Matt and Sara Licklider share a distinct aversion to over-the-top wines which has earned them the reputation for delivering refined Pinot Noirs, Chardonnays and Carignans. The 2017 LIOCO Sonoma County Chardonnay is a fine example of citrus, floral notes and savory minerality — trademarks of their style. Follow the Lickliders and you'll learn what a Sonoma Chardonnay can really do.Simply following these winemakers is a lesson in Sonoma wines. You can fetch the 2017 LIOCO Sonoma County Chardonnay  on WineAccess.com for $24.
---
You'll Develop The Confidence To Try More Styles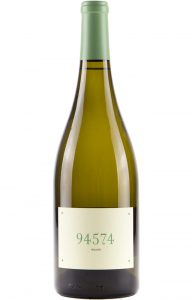 If the winemaker creates one style well, it probably means they can adapt their talent to other styles. Case in point: Sam Baxter, of Terra Valentine, produces Estate Riesling, Viognier and Rosé. When Sam was approached by 94574 proprietors, Dave Berry and Henry Schlangen to produce a single vineyard Sauvignon Blanc in the style of Didier Dagueneau's legendary Silex from Pouilly-Fumé, he didn't run for the hills (many would've). According to WineAccess.com they tasked Sam with making a wine in the style of Silex, one of the great Sauvignon Blancs in the world—a daunting enough prospect, even before Dave and Henry dropped the other shoe. They wanted to offer their wine for under $25—about a quarter of what the late Dagueneau's three-digit gem goes for. "Sam-I-Can" met the challenge and delivered the 2016 94574 Sauvignon Blanc Rutherford Napa Valley for, you've guessed it, just under $25 ($24 to be precise). So following Sam Baxter will lead you to this incredible Sauvignon Blanc which you, otherwise, may not have found. If the winemaker has delivered on three other white varietals, it pays to trust them on their fourth. You can buy it online here.
---
You'll Discover New Places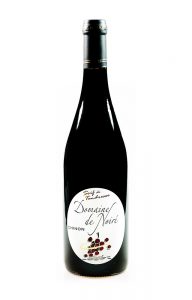 The lively, deeply satisfying 2017 Domaine de Noiré Chinon Soif de Tendresse is a Loire classic that you can find on the online sommelier curated service, WineAccess.com. It's rare that a wine of this caliber, and such a perfect representation of its terroir, is available for only $25.
2017 Domaine de Noiré Chinon Soif de Tendresse is lovingly crafted by winemaker Jean-Max Manceau, a native of Chinon and one of its most passionate proponents of Cabernet Franc. His own insistence on quality at any cost is deliciously borne out with this stunner of a wine, crafted from old vines of 35-50 years of age on his family's estate. That land is the beneficiary of millions of years of geological movement that has led to a particularly advantageous situation in his vineyard: But how could you possibly know all this? You couldn't! However, by putting your faith in internationally renowned winemakers like Jean-Max, you don't have to learn a new language. Follow the winemaker, and the wine will find you.
---
You'll Start Picking Winners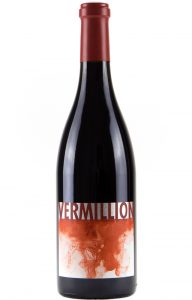 If you recognize Helen Keplinger it's because she frequents the covers of wine magazines...Wine Spectator, Food and Wine, etc. Her 2015 Vermillion Red has been lauded as "no ordinary red" on WineAccess.com. Consider this: Keplinger is one of Napa's superstar winemakers who recently earned 98 points from Robert Parker for the 2012 Bryant Family Vineyard Cabernet Sauvignon which carries the serious price tag of $450. That exact same winemaker created 2015 Vermillion Red for only $35. Now doesn't that make you feel clever?