WTF (Whiskey Tiki Foxtrot)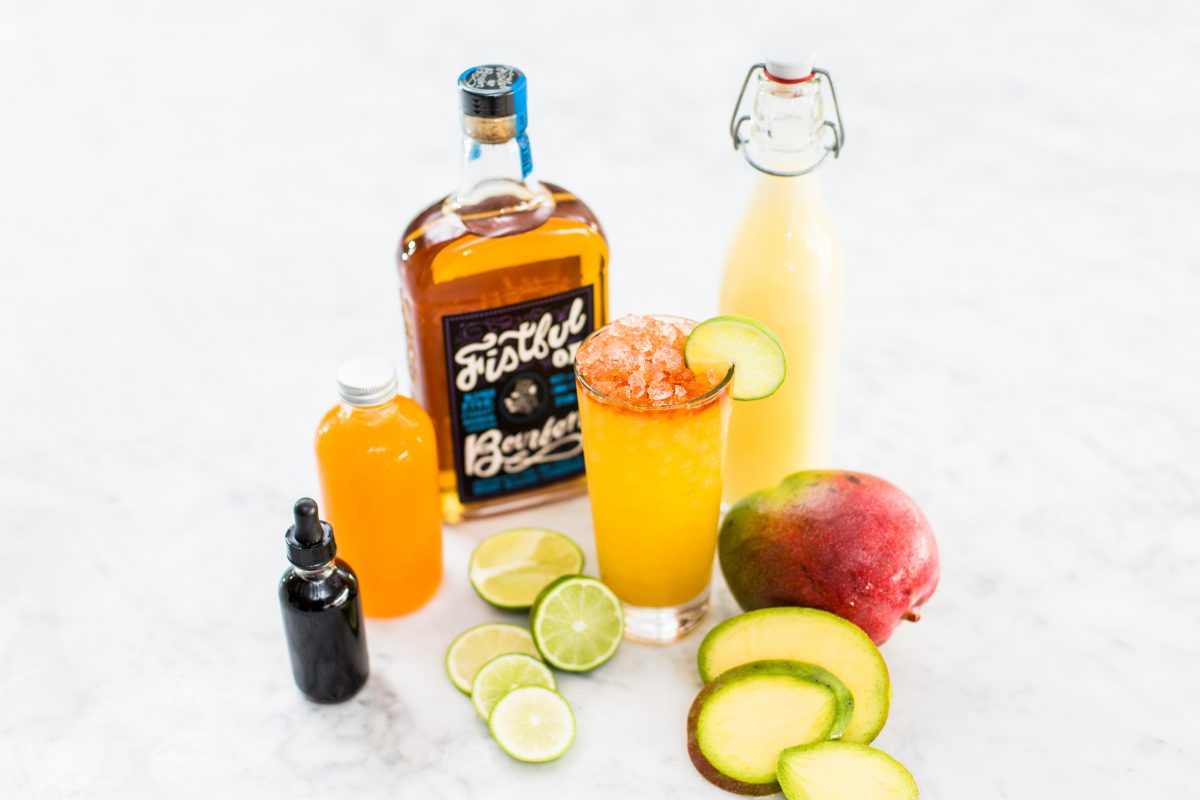 1½ parts Fistful of Bourbon 
¾ parts Mango syrup
¾ parts Simple syrup
½ Lime Juice
2 dashes Burlesque Bitters (Tiki Bitters)
Combine ingredients and shake well. Strain over crushed ice into a Collins glass. Garnish with lime wheel.
The Best Cocktail for a Big Group:
SuperBloom Punch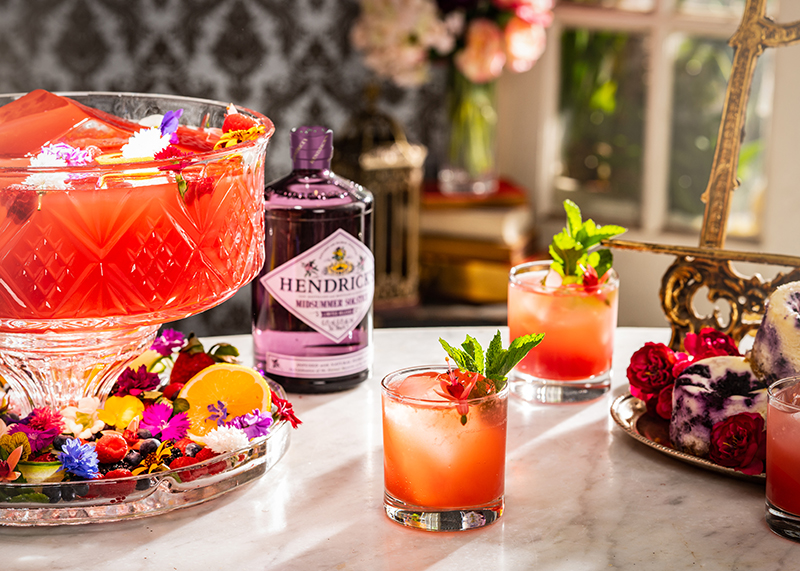 1 part Hendrick's Midsummer Solstice 
2/3 part Hibiscus Tea
½  part Lemon Juice
½  part Lillet Rose (or Cocchi Rosato)
¼  part Simple Syrup
¼  part Crème de Cassis
1 part Sparkling Water
Combine ingredients in punch bowl over large block of ice and stir. Garnish with a combination of fresh berries & edible flowers.
The Best Cocktail for a Brunch Party: 
Iced Irish Coffee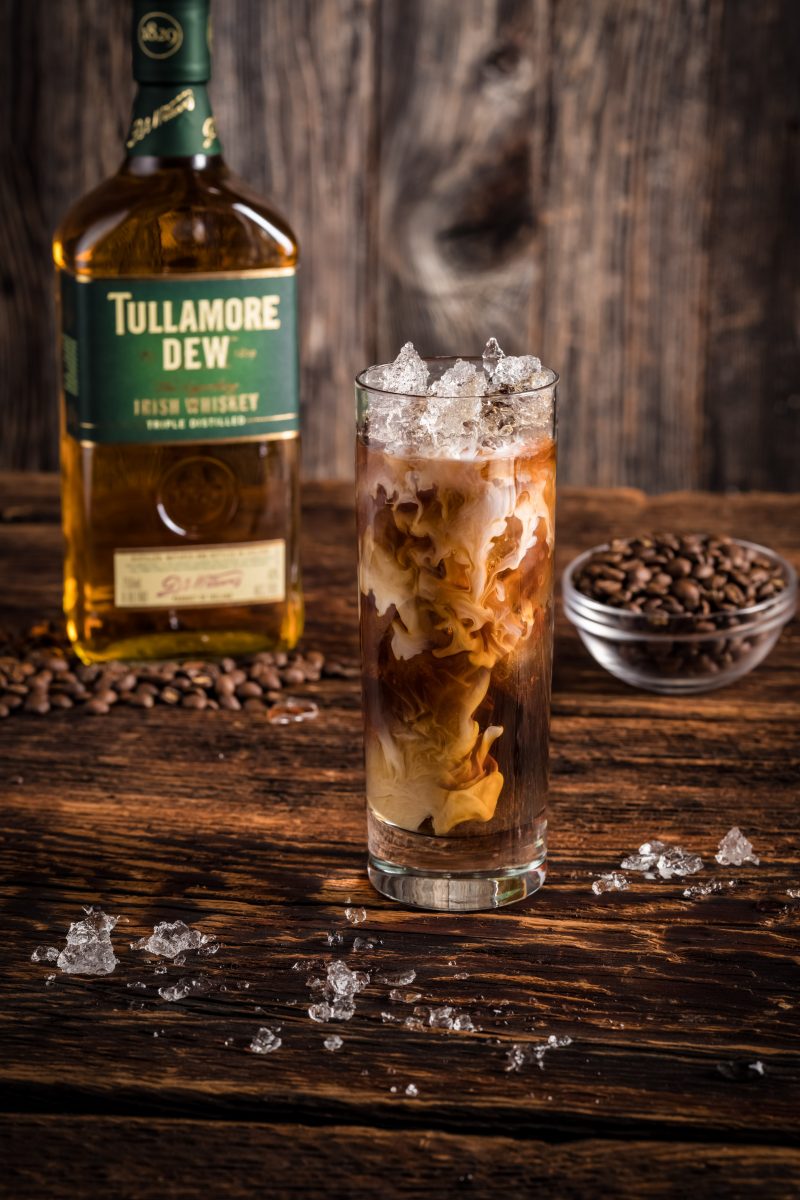 2 parts Tullamore D.E.W. Original
1 teaspoon Ground Espresso
2 teaspoons Demerara Sugar
3 parts Cold Brew Coffee
Fresh Cream
Combine whiskey and espresso in a small bowl; let stand 15 minutes. Strain whiskey through a coffee filter into a cocktail shaker. Meanwhile, stir sugar and 2 tsp. hot water in a small bowl until sugar is dissolved. Add demerara syrup and cold brew to cocktail shaker; fill with ice. Shake until outside of shaker is frosty, about 30 seconds. Strain into a Collins glass filled with ice and top with cream.
The Best Cocktail for a Dinner Party:
The Rhubarb Lift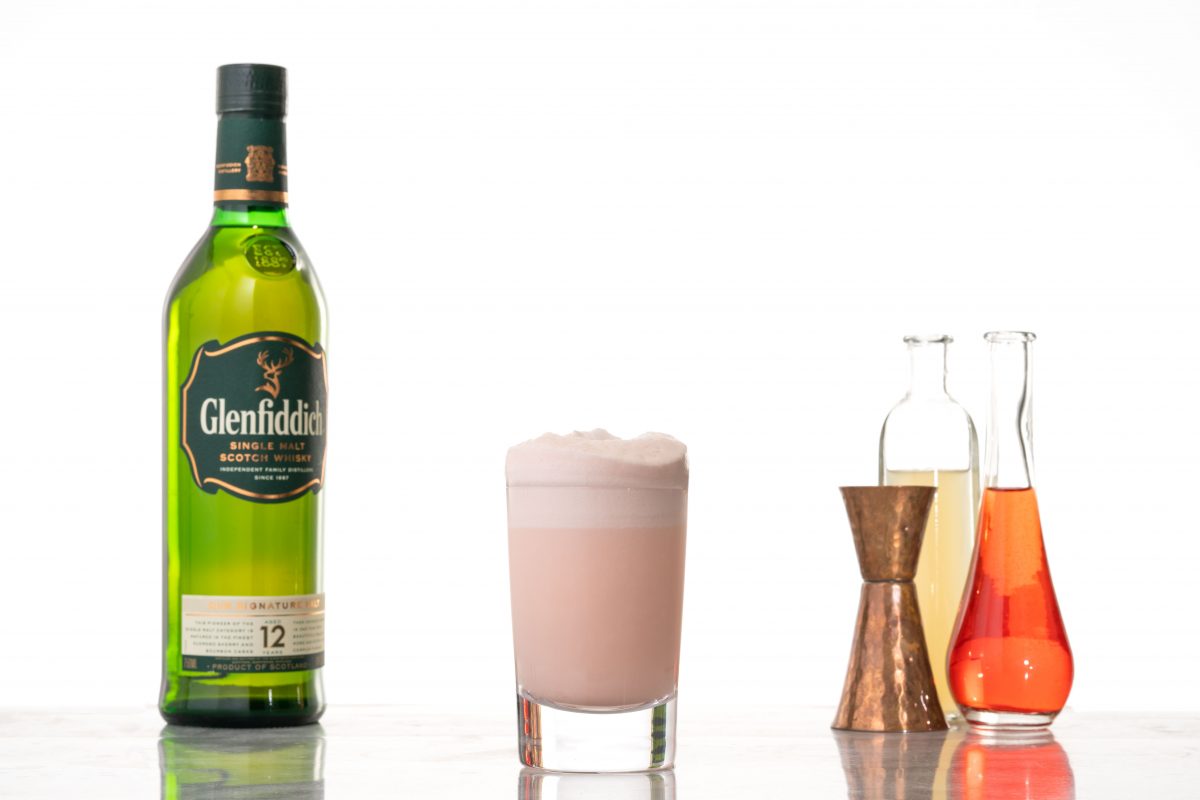 1 ½  parts Glenfiddich 12 Year
½  part orgeat
½  part cream
½  part orgeat simple syrup
Club soda
In a shaker combine all ingredients except for club soda and shake for at least 10 seconds. Strain into a fizz or collins glass.  Top with club soda from about six inches. Then add another splash of club soda from lower to help "lift" the head of the drink above the rim. Rhubarb syrup: In a saucepan, combine 12 ounces of water with 12 ounces of sugar and 4 cups of roughly chopped rhubarb over low heat. Keep on heat for 15 – 20 minutes stirring regularly. Strain and refrigerate. Keep up to one week.