It's summer time, almost, and it's time to get your summer cocktail repertoire in order. How many summer mixology marvels can you make? We at Drink Me feel that all our readers should each know how to make at least 10 Summer Cocktails by heart. We traveled the globe to bring you the finest cocktails created by high-profiled bars and bartenders who ranked the following recipes as the 10 Must Know Cocktails for 2019.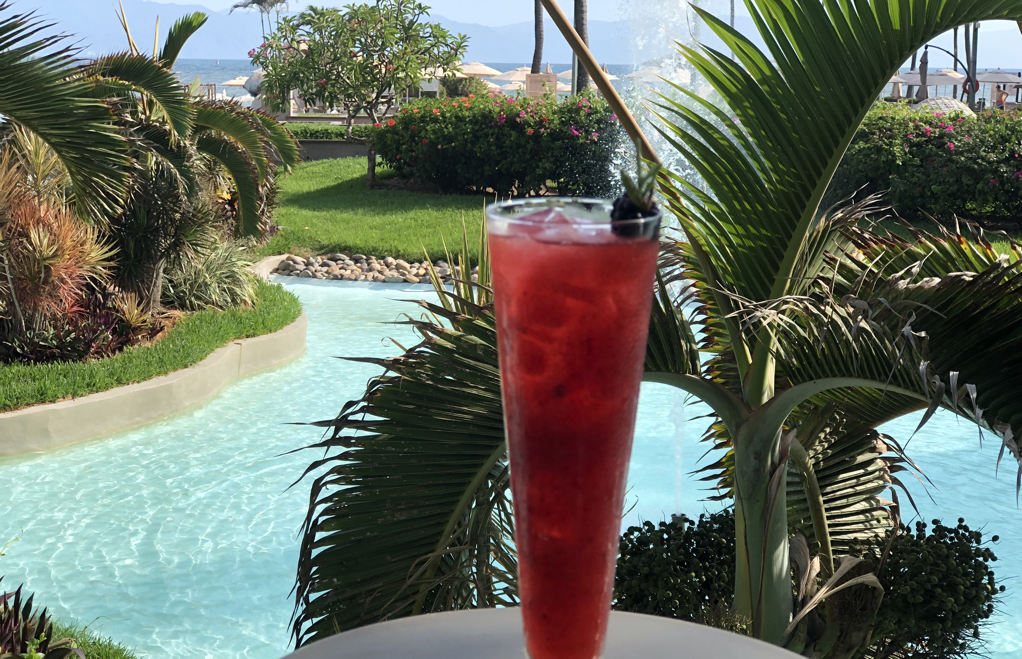 Beso Purpura (Purple Kiss)
Marriott Puerto Vallarta Resort & Spa
Puerto Vallarta, Mexico
Located in the same state as the town of Tequila, it's no wonder why Marriott Puerto Vallarta Resort is one of the only resorts with its own proprietary brand of tequila, CasaMagna, and its own tequila sommelier to boot. The purple kiss is one of the beachside property's signature tequila cocktails for sipping.
Ingredients:
Dash of agave syrup

1 ½ oz white tequila

1 ½ oz lemon juice

5 pieces of blackberry

Leaves of rosemary

Ice
Method: Shake and pour into glass with ice and garnish with blackberry.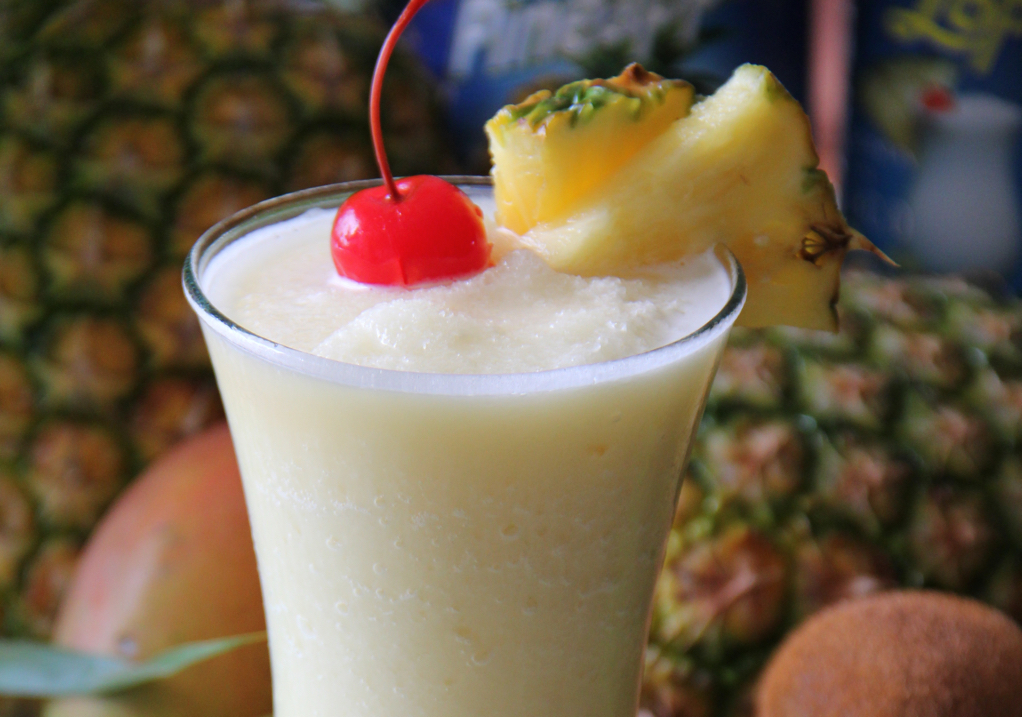 The Original Pina Colada
Puerto Rico
Sweet history was made when Ramon "Monchito" Marrero invented the Piña Colada at Caribe Hilton in 1954, which later became the official drink of Puerto Rico!
Ingredients:
2 ounces white rum

1 ounce coconut cream

1 ounce heavy cream

6 ounces fresh pineapple juice

1/2 cup of crushed ice
Method:
Add the rum, coconut cream, heavy cream and pineapple juice in a blender. Ass the ice and blend until smooth for about 15 seconds. Serve in a 12-ounce glass. Garnish with a fresh pineapple wedge and a maraschino cherry.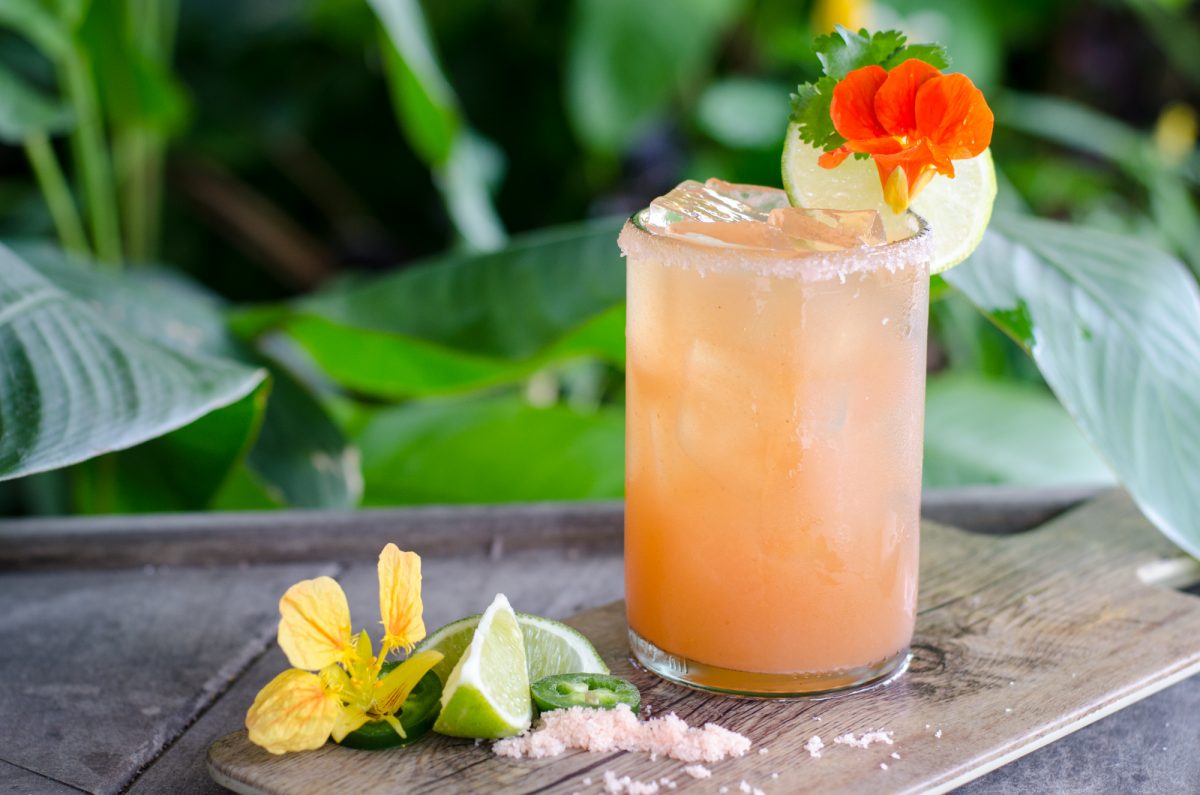 Sweet & Spicy Margarita
Miami Beach
Shake up summer with a mix of sweet and spicy. Find this tropical-inspired cocktail at The Tiki Bar at The Palms Hotel & Spa in Miami Beach.
Ingredients:
1 ½ oz.   Jalapeño infused Casa Noble Reposado

¾ oz.     Solerno Blood Orange liqueur

¾ oz.     Guava puree

¾ oz.     Lime juice
Mixing Directions: Add ingredients to shaker with ice. Rim the glass with ancho-sugar. Shake ingredients well and strain into glass with ice. Garnish with jalapeño and lime slice.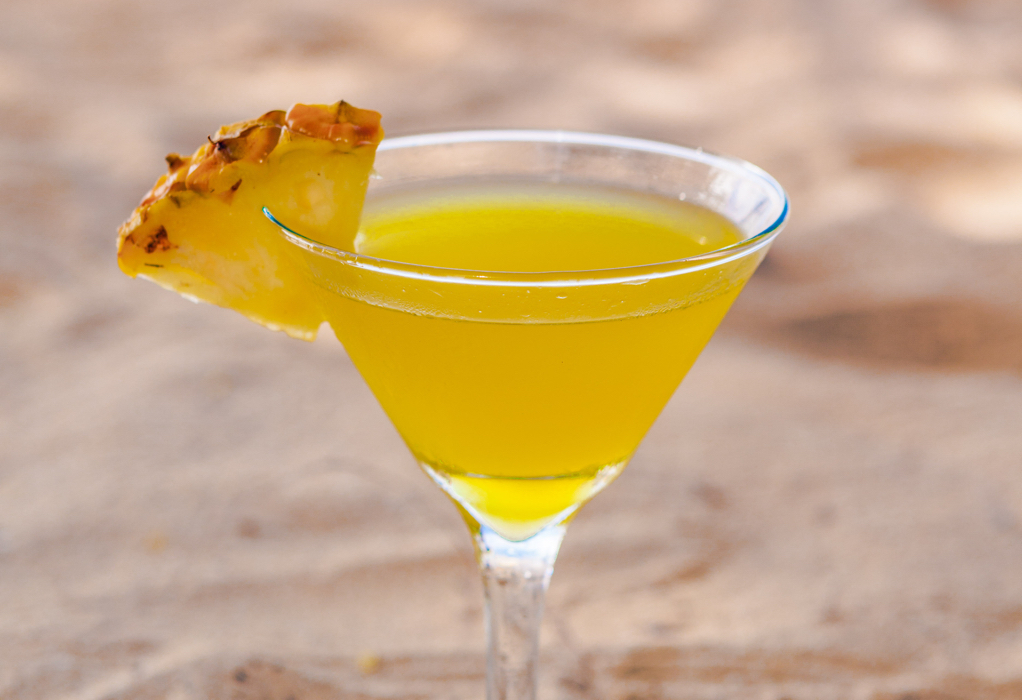 Down & Dirty Pineapple Martini
Negril, Jamaica
Light and refreshing, the pineapple martini is loaded with vitamin C and serves as a powerful antioxidant – perfect for those sweltering summer days.
Ingredients:
1 1/2 oz. pineapple juice

1 oz. vodka

1 oz. orange juice

1/2 oz. lime juice
Directions: Shake ingredients together in a cocktail shaker with ice, then strain into a martini glass. Garnish with a pineapple wedge and enjoy!
The Intimidator (For Two)
Daytona, Florida
Start your engines with this racing-inspired cocktail from Daytona Beach's newest hotel, which just opened across from the Daytona International Speedway.
Ingredients:
2 oz. Bourbon

.25 oz. Demerara

2 dash Angostura bitters

2 dash orange bitters
Mixing Directions: Combine ingredients in a mixing beaker and add ice. Stir 40x, then strain into rocks glass over large ice cube. Garnish with orange swath and brandied cherry. Serves two.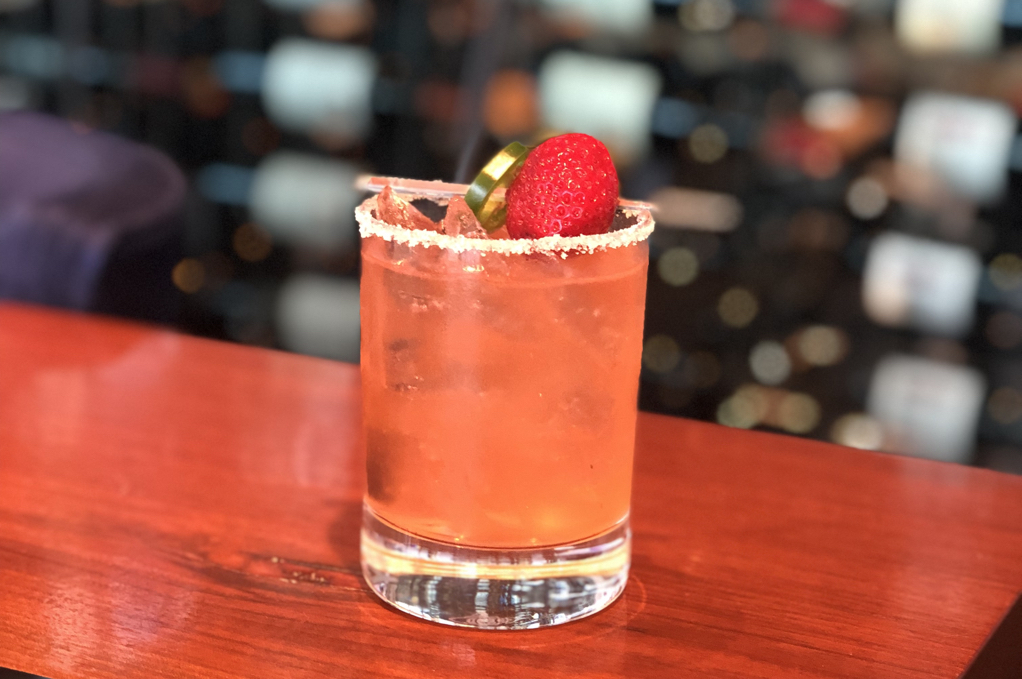 Strawberry Jalapeño Margarita
Clearwater Beach, FL
The strawberry jalapeño margarita served at Sea-Guini in Opal Sands Resort is a party for the taste buds. Fresh muddled strawberries, jalapeños and a sugar rim make this a sweet and spicy sipper.
Ingredients:
1.5 oz Patron Silver

.75 oz Cointreau

.25 oz simple syrup

Splash of Ripe Margarita Mix

2 strawberries

3 jalapeno slices
Directions: Muddle one strawberry and three jalapeno slices in a rocks glass. Combine all liquid ingredients and double strain over ice and muddled ingredients. Garnish with a sugar rim and whole strawberry.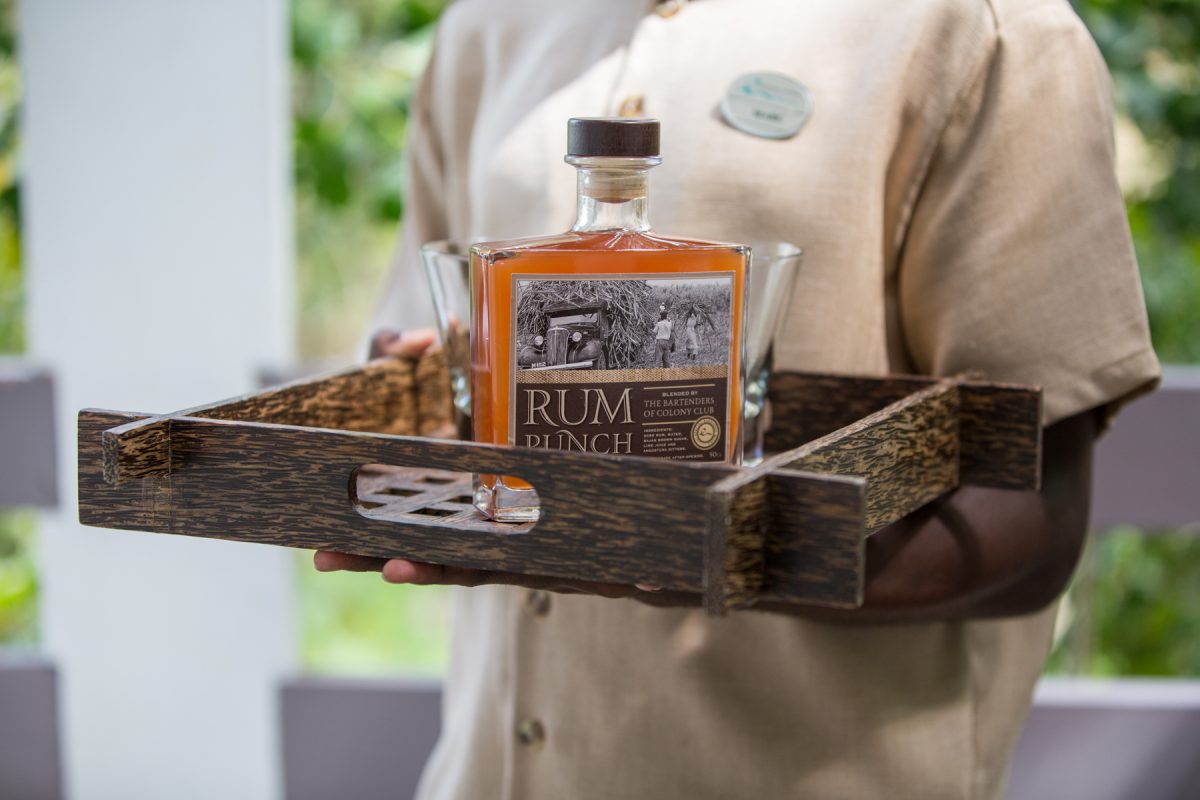 Bajan Rum Punch
Barbados
Some call it Barbados, but locals know it as the birthplace of rum. Home to more than 1500 rum shops and the Mount Gay Rum factory, it's only fitting to celebrate the summer with Colony Club's signature Bajan Rum Punch. Chill out and 'lime' by the beach with the refreshing fruity concoction. Infused with lime juice, a dash of Angostura bitters, a hint of nutmeg and a falernum floater, this drink certainly packs a punch.
Ingredients:
1.5 oz Mount Gay Eclipse

1 oz Simple Syrup

0.5 oz Lime Juice

4 oz Water

2 dashes Angostura Bitters

1 dash Ground Nutmeg

0.5 oz Velvet Falernum
Method: Mix all ingredients (except the Falernum) in a Collins glass over ice. Float Falernum and finish with one dash of Angostura and garnish with an orange wheel and cherry.

Fig-O-Rita
JW Marriott Cancun Resort & Spa
Cancun
Shaking things up with 150 varieties of tequilas is the JW Marriott Cancun Resort & Spa. With one margarita to match each tequila, the Instagram-worthy 150 Margaritas Menu has become an attraction of its own. The menu is divided into four categories including Classic, Modern, Fusion and Exotic. From the last category comes the Fig-O-Rita with ripe figs (said to be an aphrodisiac), St. Germain, Grand Marnier and fresh-squeezed lime juice.
2 figs in cubes

3/4 oz lemon juice

3/4oz natural syrup

15 ml of St. Germain liqour

3/4oz Grand Marnier

1 1/2 Horseshoe Great Empire Reposado
Method: Mash the figs until it turns into a liquid puree and pour into a shaker. Add in the other ingredients and stir until all of the ingredients are mixed. Serve in glass on the rocks and frost the edge with a sugar rim.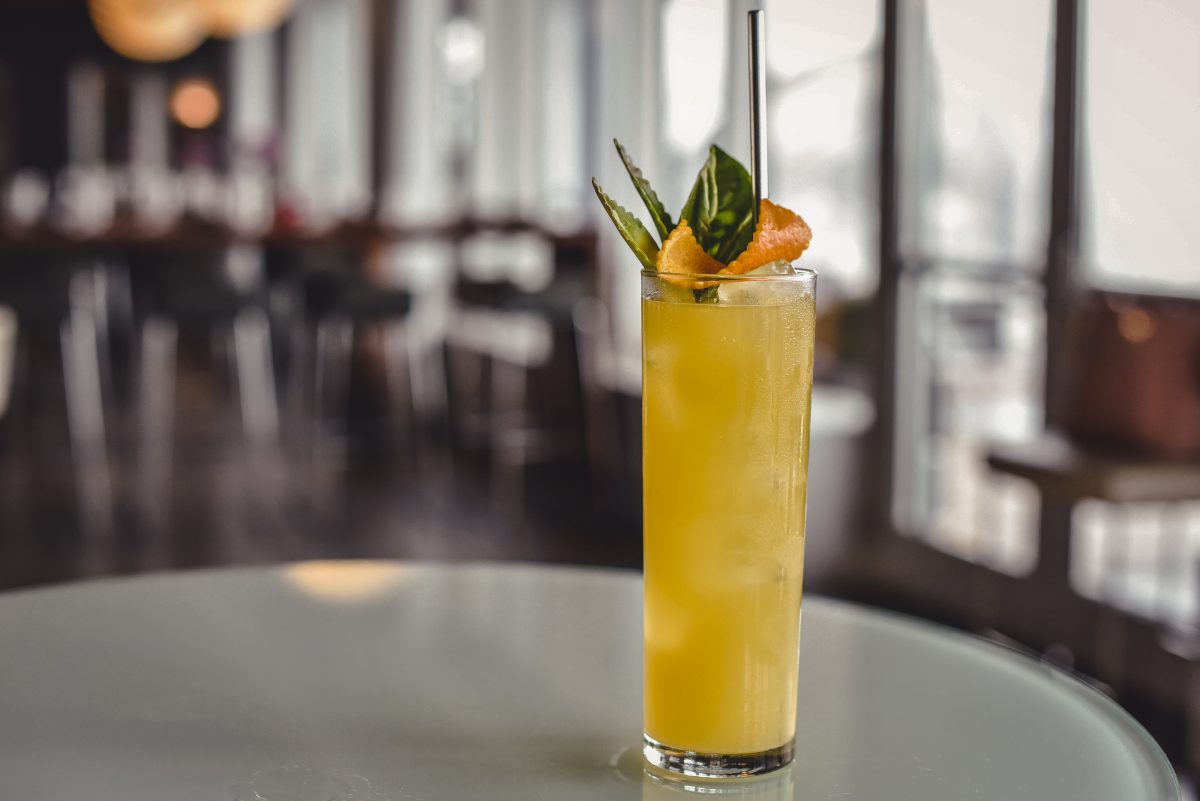 The Bird of Paradise
Dublin, Ohio
The Bird of Paradise is a new lower ABV and sustainable cocktail that will be served at this popular rooftop bar. It can be made by using seasonal fruit, herbs, low amounts of sugar and water as well as with different spirits.
Ingredients:
1 oz Plantation Pineapple Rum

1.5 oz house agua fresca (recipe below)

.5 oz fresh lime

Basil leaves and aromatic mint springs
Method: Shake all ingredients and serve in a highball. Garnish with basil leaves, mint sprigs, and a 1/4 cut orange wedge, shaping garnish around straw to resemble bird of paradise flower.
Agua Fresca Base Recipe
1 pineapple

2 c. fresh basil

2 c. fresh mint

2 c. sugar

1 qt. water
Method: Wash whole pineapple and cut pineapple in 1/2″ cubes leaving skin on. Slowly blend into blender until pulpy. Add fresh basil, mint, and blend. Add sugar and blend. Add water and blend. Strain into container while sifting pulp until all liquid is removed. Pour 2 cups water over pulp to pull flavors and create fruit water.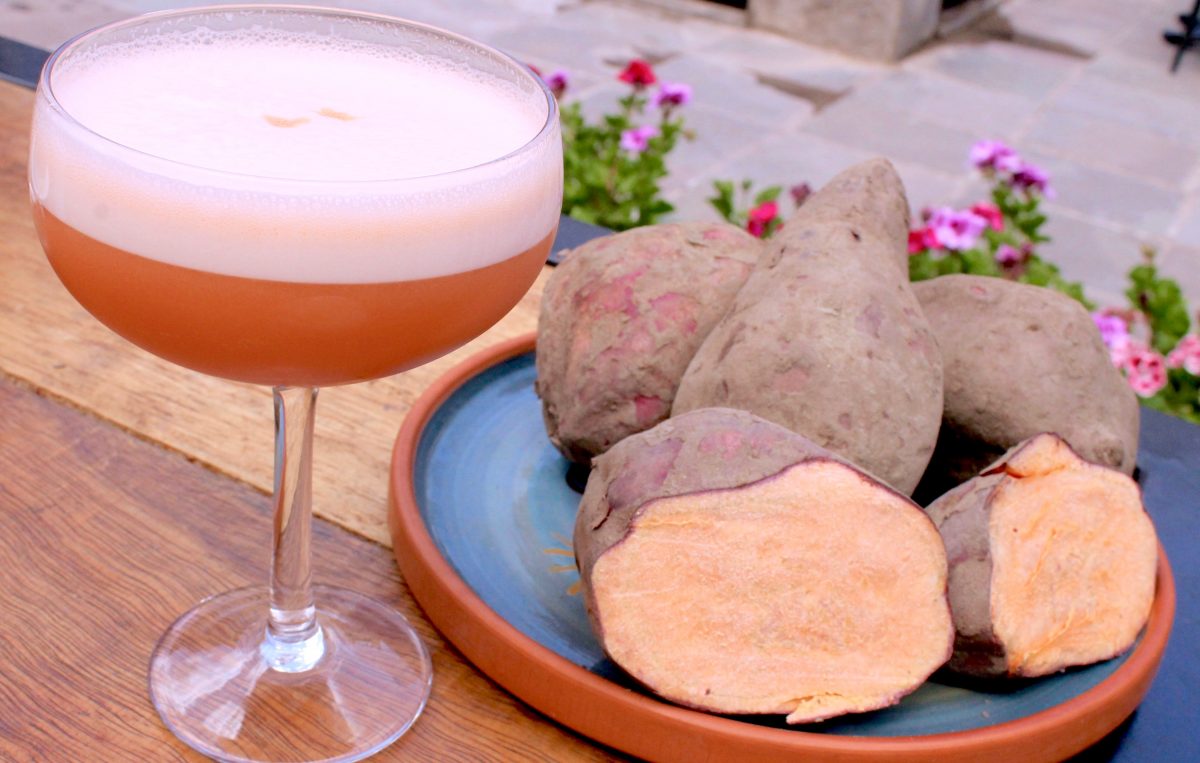 Pisco Sour
Cusco, Peru
Beyond Cusco's native dishes, its national spirit, Pisco, is a big part of the culture, and a must-have when visiting Peru. JW Marriott El Convento Cusco invites visitors to hop behind the bar for a hands-on tutorial on how to make the perfect Pisco Sour – the national drink.
Ingredients:
3 oz. Pisco

1 oz. Freshly squeezed lime juice

1 oz. Sweet potato juice

1 oz. Simple syrup

1 oz. Egg white

7 ice cubes

Angostura bitters
Method: Add the Pisco, lime juice, sweet potato juice, simple syrup, egg white and ice cubes to a cocktail shaker and shake vigorously for 20 to 30 seconds. Pour into a chilled, stemless martini glass and garnish with three drops of bitters.