Many of the world's most coveted wines, historically, were highly concentrated in sugars, often earning names such as 'liquid gold,' 'liquid sunshine,' and 'The Wine of Kings.' The names don't lie; a bottle of any one of these delicious juices will leave you feeling like you're privy to a secret, something so many others will never experience.
There are several explanations as to why wines were traditionally made in this way when, today, it is sometimes viewed as 'primitive' to enjoy sweeter wines (think White Zinfandel). In areas of Germany, it would often become too cold in the wine cellars, essentially stopping fermentation before all the sugars could be converted to alcohol. Some wines were made sweet primarily because they would travel better on ships (sugar is a natural preservative). Some people say, and they're probably right, that sweet wines were made because they're just what people liked to drink.
The truth is, sweet wines can be among the hardest to make. Noble Rot, otherwise referred to as Botrytis, can be both a delight and deviant for wine producers. This fungus shrivels the grapes and concentrates the sugars, yielding a seductive wine for its drinker; but, for the winemaker, the process is anything but attractive. It's hard to control, and can happen to grapes that would make a terrible sweet wine. The same hardship goes with wines made from raisined grapes in the case of Straw Wine, or frozen grapes in the case of Ice Wine: the monetary return on investment is often very low compared to the level of effort it goes in to make the wine.
As time has moved forward, sweeter wines have fallen out of fashion, but to abandon these wines is to abandon wine's roots. The fact of the matter remains: a sense of heritage can be found within these bottles, which is why these wines can easily fetch some of the highest prices of them all.
The following is a mini-guide to some of the best-known sweet wines in the world, as well as some hidden gems.
Tokaji:  This Hungarian wine is one of the most famous, highly coveted, and oldest wines in the world. In fact, Tokaji was the first wine region to discover the beneficial effects of Noble Rot and, also the first to implement a classification system detailing legal requirements with regard to aging and sugars.
The taste: Tokaji is made from the late harvested grapes of Furmint and Hárslevelü picked at varying levels of ripeness, which results in a contrast in levels of sweetness and different flavors. However, as a general rule, one can expect honeyed, dried fruit flavors such as apricots, peaches, and golden raisins with a balance of nuts and caramel. Fresh acidity cuts through the sweetness, making these wines rather refreshing.
Wine to try: Royal Tokaji Aszu Essencia 2003 ($159.99)
Sauternes: Bordeaux, France may be best known for its wines made from Cabernet Sauvignon and Merlot, but let us not forget the sweet white wines. Sauternes is made primarily from Semillon grapes with the addition of small amounts of Sauvignon Blanc and Muscadelle. Semillon is highly susceptible to Botrytis, which makes it a prime object for the production of sweet wines.
Technically, Sauternes can only be grown and produced within five small communes of Sauternes and Barsac. To uphold the wine's quality, producers will choose to not make it in poor vintage years.
The taste: Sauternes is a very complex but delicate wine. It is often bursting with honey, marmalade, and dried fruit flavors, with a touch of toast from aging in French oak barrels.
Wine to try: Chateau Rieussec Sauternes 1st Cru Classe 2005 ($59.99)
Constantia: Hailing from South Africa is Constantia, a wine named after the place where it was born. Constantia was the first region in South Africa to be put under vine, as it was a popular trading port in the eighteenth and nineteenth centuries. It's mentioned in the works of Jane Austin, Charles Dickenson, and Baudelaire, and was the wine that Napoleon would drink after battle (in addition to Champagne, of course). Today, the wines are still packaged in the same antique-style, 500mL bottles.
The taste: Today, Constantia is crafted from Muscat de Frontignon grapes that are sundried, late harvested, and vinified in barrels. The result is a golden colored, luscious wine featuring flavors of dried pineapples and mango, vanilla, and almonds
Wine to try: Klein Constantia Vin de Constance 2006 ($49.99)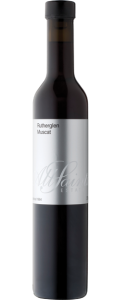 Australia: Rutherglen's history begins in the 1860's. This wine is made from Muscat a petit grains Rouge (aka Brown Muscat) and can be made in a variety of styles including foundation style, Classic, Grand, or Rare. Each style denotes the richness and complexity of the wine and requires a separate set of aging requirements.
Rutherglen Muscat is fortified with the addition of a neutral spirit and alcohol levels are expected to be above 16%, much higher than a traditional table wine. This adds to the life span and character of the wine.
The taste: The wines are full of toffee and crème brûlée flavors. The tiniest sip is truly an indulgence, and they are internationally known as some of the "richest wines in the world." Most of the estates started as German and British passion projects opened to appease their owners' cravings for sweet wines.
Wine to try: All Saints Estate Rutherglen Muscat NV ($22.00)
Madeira: Madeira is one of the most fascinating sweet wines in the world. You can still easily buy bottles dating back to the 1900's due to the fact the wine's fermentation process literally eliminates all of the oxygen in the wine. This also means that once opened, a bottle of Madeira can remain drinkable for up to a year! This wine, like others listed here, was best known in the seventeenth and eighteenth centuries as the island was once a popular trading port.
The taste: From Madeira, you can expect to taste a range of flavors, largely because of the range of grapes and styles allowed in its production. From the most popular versions, you can expect a plethora of dried fruit flavors such as fig, prune, and raisin. The wines have a distinctly nutty taste because of extensive oak aging.
Wine to try: Rare Wine Co. Historic Series Boston Bual NV ($46.50)
Vinsanto:  Vinsanto comes from the Mediterranean island of Santorini, Greece. The wines here are particularly interesting, because their heritage is rumored to date back into ancient times. Santorini was once a major trading port and was known for its production of delicious wines then labeled as Vino Santo – literally translating to "wine of Santorini."
Santorini Vinsanto is made from Assyrtiko, Aidani, Athiri, and a small quantity of other native grapes found on the island that have been laid on straw mats in the sun for a period of time before being pressed and, finally, aged in oak casks. Santorini is a volcanic island, which means that its vines are grown in volcanic soils, often on steep slopes. To protect the grapes against harsh sunlight and wind, the vines are woven into protective baskets.
The taste: Within a bottle of Santorini Vinsanto is a blend of dried fruit and sweet spice flavors, but what's distinct about these wines is their acidity and the distinct mineral influence imparted by the island's volcanic soil.
Wine to try: Sigalas Vinsanto 2004 ($50.00)
By Constance Chamberlain