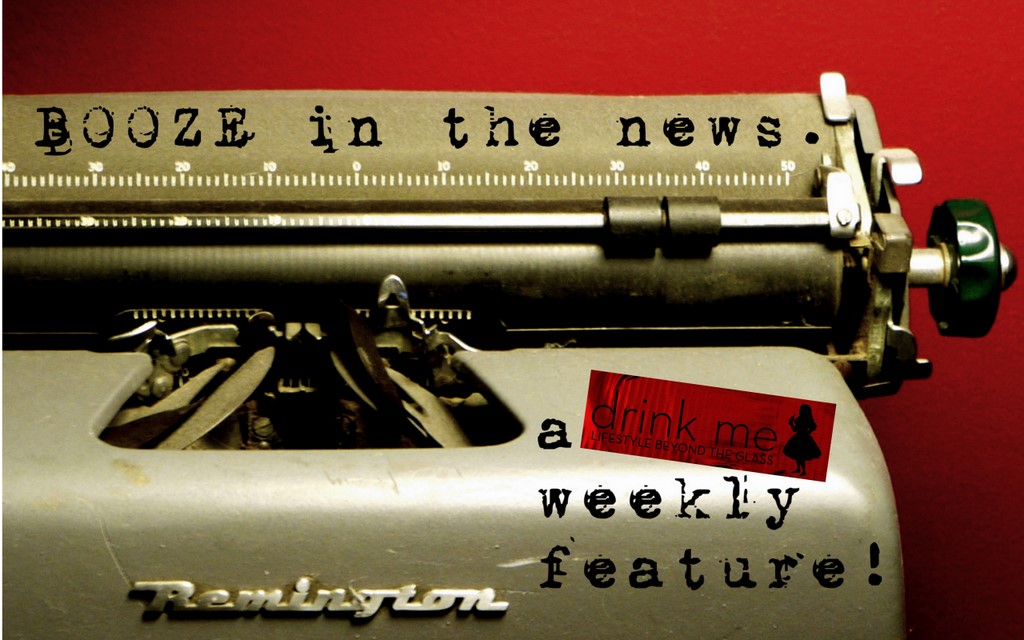 Howdy, folks! Welcome back to Booze In The News, where you'll find the latest, funniest and most obscure newsworthy, alcohol-related bits all in one place.
1.) A man in Germany has set the world record for the largest house made out of beer coasters. Using more than a quarter of a million beer coasters, and spending 42-56 hours per week since January, Sven Goebel secured himself a place in the Guinness Book of World Records. Someone should also give him an award for being the most unproductive productive person in the world.
2.) Add Salamanders to the list of animals threatening wineries this year, thus far including moths, baboons, and salmon. Proponents of the Tiger Salamander will be happy to know that the state of California has recently passed a law protecting this slimy little critter as an endangered species. Under the new law, wineries will have to have any land not already being used for vineyards to be inspected by a third party to prove that no tiger salamanders will be affected by the development.
3.) Carlsberg beer workers in Denmark have ended their strike, after being promised to have the chance to speak with management. Many workers had refused to work last week after a new alcohol policy was put into place which limited their during work beer consumption to lunch time, whereas previously they were allowed to drink throughout the work day.
4.) Coming on the heels of the Carlsberg strike, workers at Mexico's Grupo Modelo, maker of Corona, are now striking due to a dispute in contract negotiations. Fortunately or unfortunately, this reason for the strike isn't as juicy as the one that just ended in Denmark.